President Petro Poroshenko and other state leaders have congratulated Ukrainians on Day of Victory over Nazism. They took part in the wreath-laying ceremony at the Unknown Soldier Tomb in Kyiv's Park of Eternal Glory, according to an LB.ua correspondent.
The president was accompanied by Prime Minister Volodymyr Groysman, Defence Minister Stepan Poltorak, the head of the Orthodox Church of Ukraine, Metropolitan Epifaniy, and World War II veterans.
"For five years no, the descendants of the glorious defeaters of Nazism with arms in their hands have defended the freedom and civilisational choice of the Ukrainian people from Russian aggression. The eastern territories of Ukraine have become an outpost of a peaceful united Europe," the president said in a congratulatory message posted on his website.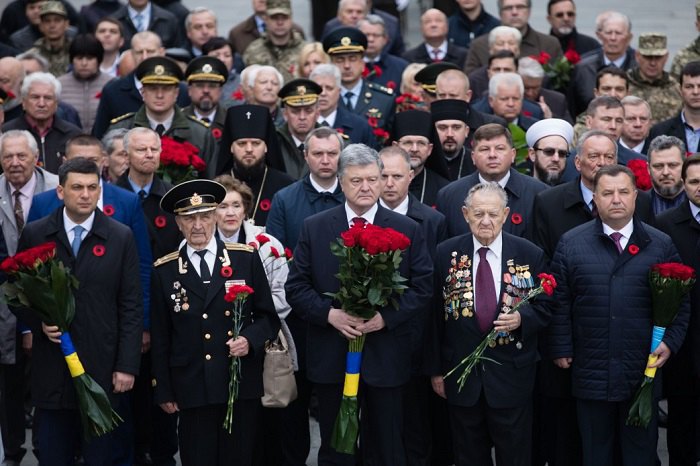 "Dear war veterans! Please accept my sincere congratulations on the occasion of Victory Day. I express my deep gratitude for your feats of arms and labour achievements. I sincerely wish you, your family and friends good health, family comfort and well-being," Poroshenko told veterans.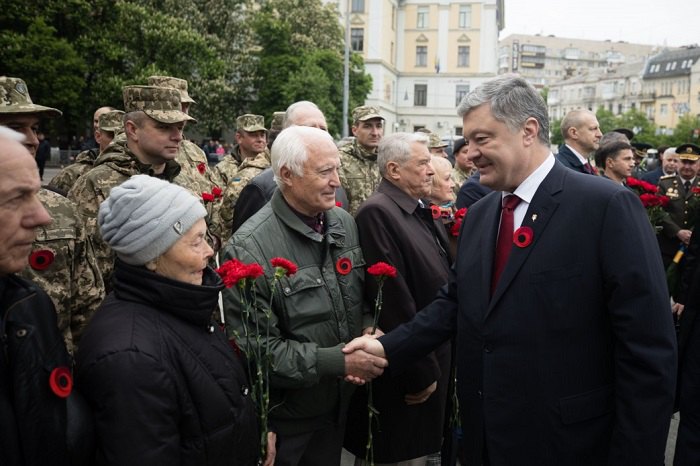 The president, along with veterans and members of the government, laid flowers at the Unknown Soldier Tomb and honoured the memory of the dead with a minute of silence.
The military orchestra played the national anthem, the Guard of Honour fired salvos and marched in front of the monument.