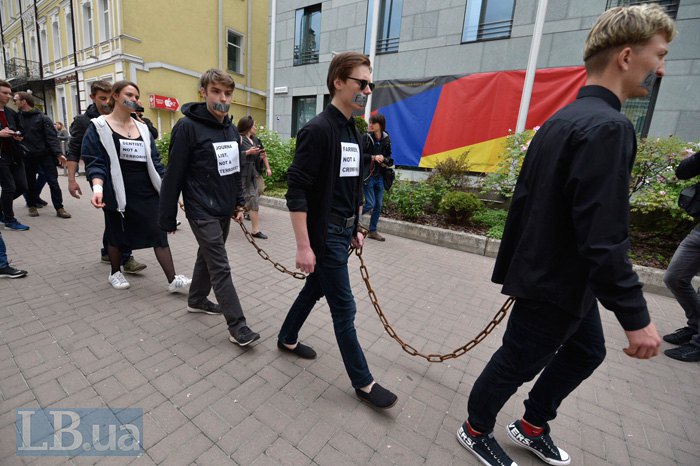 Activists in Kyiv have held an artistic event "Do you remember?" in support of Ukrainian film director Oleh (Oleg) Sentsov, who has been illegally held in Russia for five years on trumped-up charges.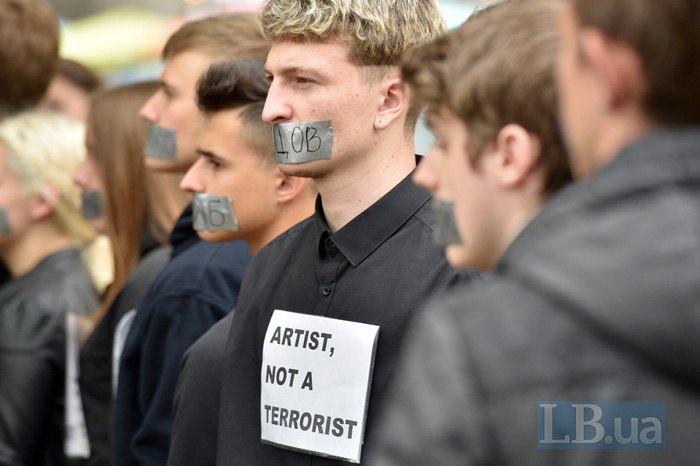 According to an LB.ua correspondent, its participants gathered near the monument to Yaroslav the Wise at the Golden Gate and walked in a symbolic procession to 14 embassies of Council of Europe member states.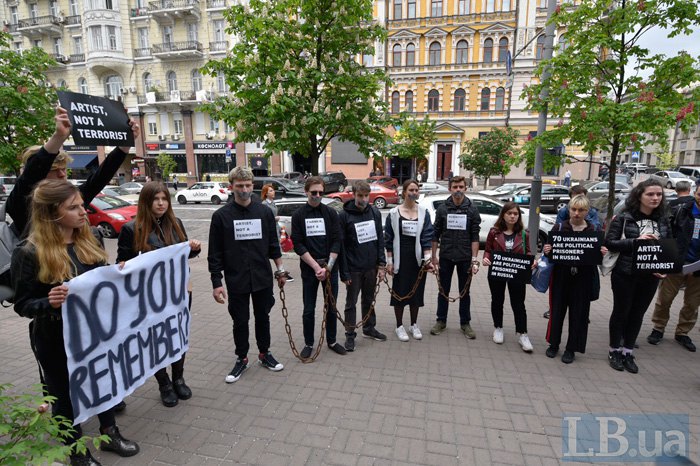 The activists handed letters from the Ukrainian hostages of the Kremlin over to each embassy and reminded the member states of the Council of Europe that any dialogue with Vladimir Putin should begin with the question about Sentsov and other political prisoners. The action participants emphasized that this particular issue should be given a priority at a meeting of the Committee of Ministers of the Council of Europe, which will be held in Helsinki on 16-17 May.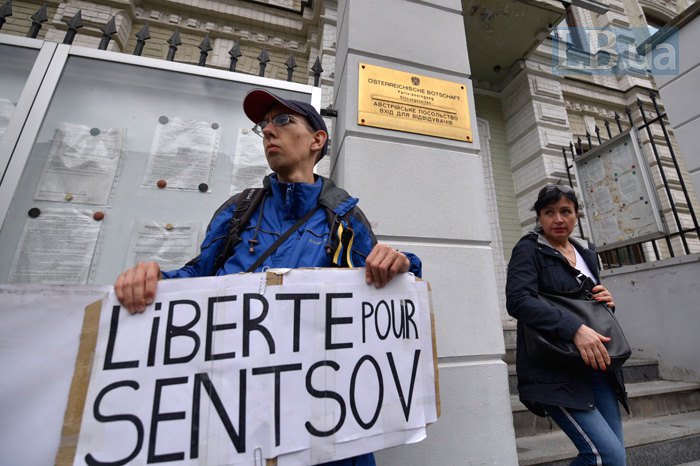 Film director Oleh Sentsov was arrested in Simferopol on 10 May 2014. He has been serving his term in Labytnangi, Russia's far north after a Russian court found him guilty of terrorism. Ukraine and the international community condemned his detention and arrest as political persecution.