Several thousand people showed up at a rally in front of the White House to demand the U.S. and NATO close the Ukrainian sky, as reported by Ukrinform on March 7.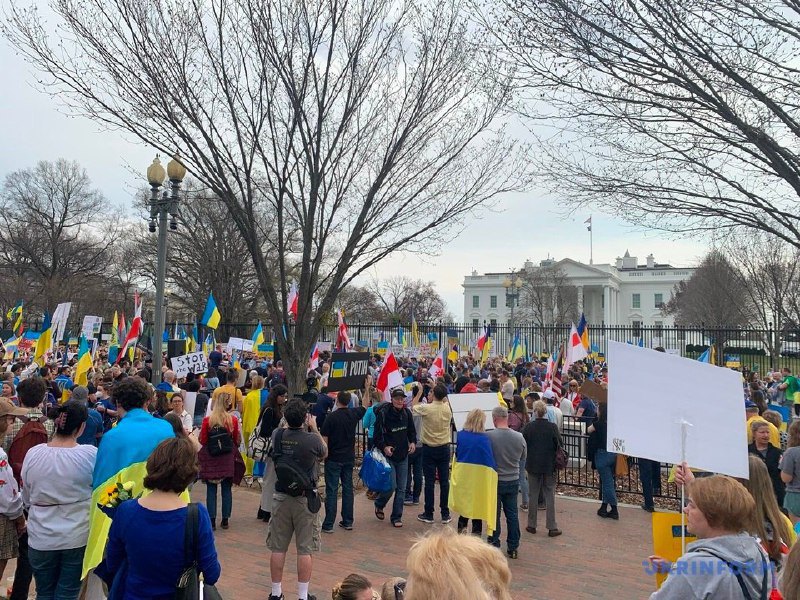 Protesters wanted to draw attention to a deepening humanitarian crisis that had already spilled over the Ukrainian border to other European states, but a no-fly zone remained the primary demand.
The White House rally is another one of the series of rallies taking place over the past two weeks. On Sunday, protesters had signs "No-fly zone," "Stop the War in Ukraine," "Close our sky," "Support Ukraine." The White House security did not hinder protesters and let them access the nearby perimeter.
On March 6, an air raid damaged the Kharkiv TV tower, enemy shelling of the airport near Vinnitsya left one person dead.
President Zelentskyy renewed his pleas to the western allies to close the sky over Ukraine.