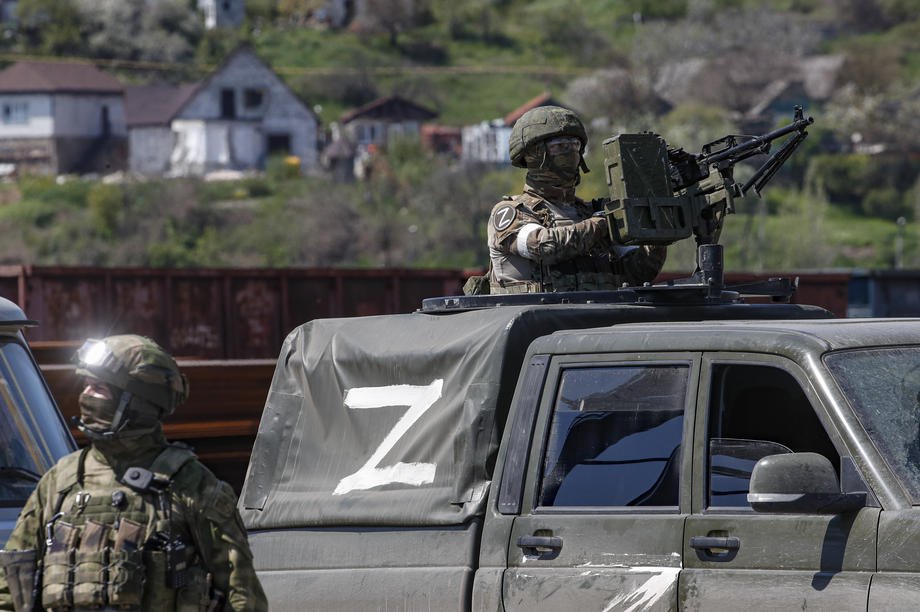 Maksym, Kherson - Kyiv: "Even those who had doubts and supported the russians before the war, now say an emphatic "no"
The city is blocked, closed to entry and exit. It is impossible to leave now, even with the help of volunteers, even with children and pregnant wives. I am now in Kyiv, but I have parents, relatives, and friends left in Kherson.
My parents live on the ninth floor of a high-rise building in the Shumen district. It faces Chornobayivka. The last few days have been very serious. Parents say the chandelier is rocking and the house is shaking. But they understand that it is our army and, so to speak, it comforts them.
There are no talks of a humanitarian catastrophe in Kherson yet. Even Silpo works. However, before the war we had three Silpo supermarkets - one in the mall was smashed, the other in the center was closed immediately, and one continues to work.
Volunteers somehow bring medicine to the city, but very little and it`s very difficult. No one will say how they do that. Product prices are jumping. Villagers bring something to the market, and their prices are quite reasonable compared to three weeks ago. For example, pork used to cost 300 hryvnias per kilogram, now - 200-250 hryvnias. But people can sell it for 80 hryvnias because someone really needs to return to the village. People actually sell products for a minimum wage. The hysteria decreased a little, and even dairy products appeared.
"Nothing is selling for rubles. Meanwhile, my parents categorically say that even if someone distributes rubles, no one will open the door to him.
market near ATB Kherson
Businesses do not work. Kherson is a city that is very dependent on dachas and transport, which was never normal for the route to those dachas. Now, when there is a minibus, it is a holiday. As far as I know, some people hid in the dachas, somehow getting there through the crossings in Plavna. The official crossing and navigation to the dachas is the last thing that the mayor of the city Igor Kolykhayev managed to do.
However, the big question is whether it is safe to stay in the area.
In the villages, the situation is difficult and dangerous. The russians go to the villages for food and diesel fuel and ask some Gauleiters to tell them where the girls are and how old they are. There have been cases of rape. Children are hidden in basements.
In Oleksandrivka, where active hostilities are taking place, russians gave people 24 hours to leave. And people say - where to go? They offer to go to Kherson. Volunteers who evacuated people for free from Kherson to Mykolayiv and Kryvyi Rih say transport is available, but Kherson is blocked. The whole evacuation is complicated by the fact that Kherson region has a flat landscape. It's not like near Kyiv, that area has forest and somewhere you can drive a tank, and somewhere not. In the Kherson region, everything is in the palm of your hand - you can drive a tank everywhere.
Now everything that is grown in the villages goes directly to Kherson. There are facts when the occupiers force people to go out into the field on the condition that they will give 70% of the harvest to the needs of the russian army. Whether something will grow there or not, they have such a narrative that they are here for a long time.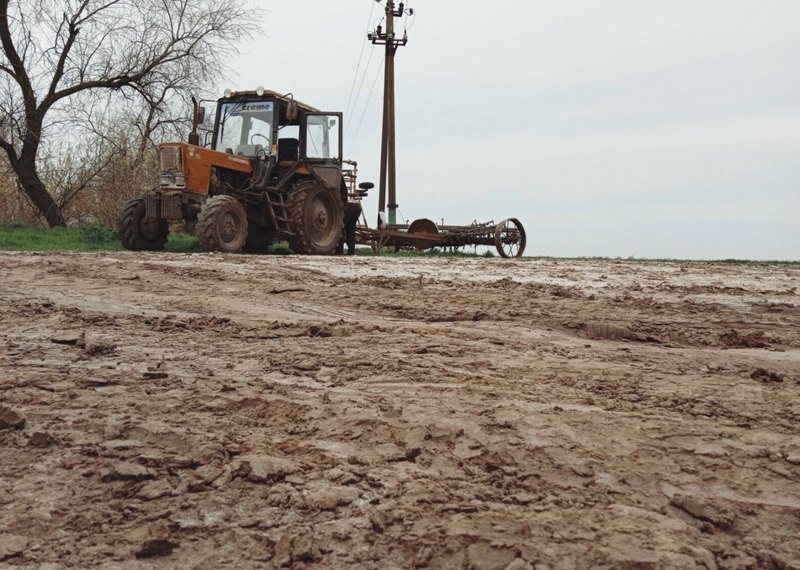 Kherson region April 2022
Kherson residents, of course, don`t want to go to russia. Even those who had doubts and supported russians before the war are now saying an emphatic "no".
Moreover, the occupiers cannot put an alternative government in the city. Now they are looking for collaborators. We have such Volodymyr Saldo, who is a reflected regional, bandit, and the former mayor of the city. The russians urgently found him and gave him the post of governor. Those who fled after the Maidan are also returning from the Crimea. So, over time, the required number of traitors may accumulate. The russians are raising the lists of separatists left behind by Ukrainian law enforcement. They left everything - all the information, hard drives. Left lists of ATO participants. And they had to destroy all of that.
There was a rally for Ukraine in Kherson on April 27, but if you compare the number of people with previous rallies, it was smaller. The people lasted for twenty minutes, and then they were dispersed with gas and grenades. The elderly were injured. One woman now has a ruptured lung. In total, there were four victims.
There is a fear, that is why the rallies were suspended for about a week and a half. There was a brutal crackdown with weapons and grenades, there were many victims. After that, russians began to go to the apartments of activists, arrest people, and take them somewhere. Some come back, some don't. But the method is this - they come to the entrance, if the door to the apartment is not opened, they open it with a circular saw and enter.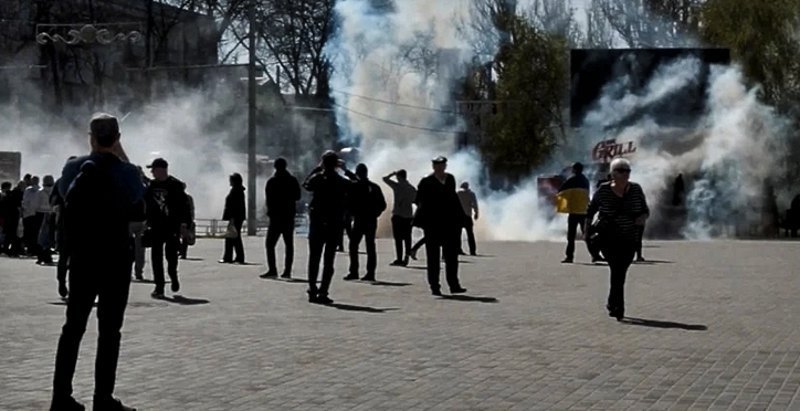 Dispersal of the rally
Of course, Kherson residents are afraid. My friends, who have not left yet, are brave, but are moving around the city carefully, cleaning up all the correspondence on social networks. My friend said that when the russians checked him, they looked at photos at the gallery, and did not read the messages. But it all depends on the patrol. Patrols are exclusively in the center of Kherson and on the Island. This is an area with a shipyard, there is a russian military base, they are digging there, passing checkpoints. What exactly is happening in this area, no one knows.
Walking with clean phones is also dangerous. Because russians pay attention to this, and if the phone is absolutely clean, then for them it is a suspicious person. So, there is something to hide. Then they download a program to the phone and say - come on. What happens next depends on the patrol. Someone is being thoroughly checked. Someone says: "Delete this photo with the Ukrainian avatar, and drive on." Moreover, this applies only to women and children, because men have not been released from the city for a week. Sometimes women are even forced to undress for searches.
Russians announced a "referendum" in Kherson, but as far as I know, it was postponed. The problem with holding a "referendum" is organizational. I have relatives who have pro-russian views, but even they realize that it is better to be in Ukraine.
There is a threat of forced mobilization. I think that russians have lists of people who live in which house, and they can safely go from house to house, check who is left, rewrite data, and so on. So far, there are only rumors about the forced mobilization, but the guys are walking the streets very carefully. They see a patrol 500 meters away and turn somewhere.
Russians are afraid to walk around the city because there are a lot of announcements on the poles that they are the occupiers here. I'm not saying that this is a full-fledged guerrilla movement, but russians are worried about it. Constantly some flags are removed and hung. Now there is a flash mob among Ukrainians in the city - if you go to the city, tie the Ukrainian ribbon. But so that no one sees it.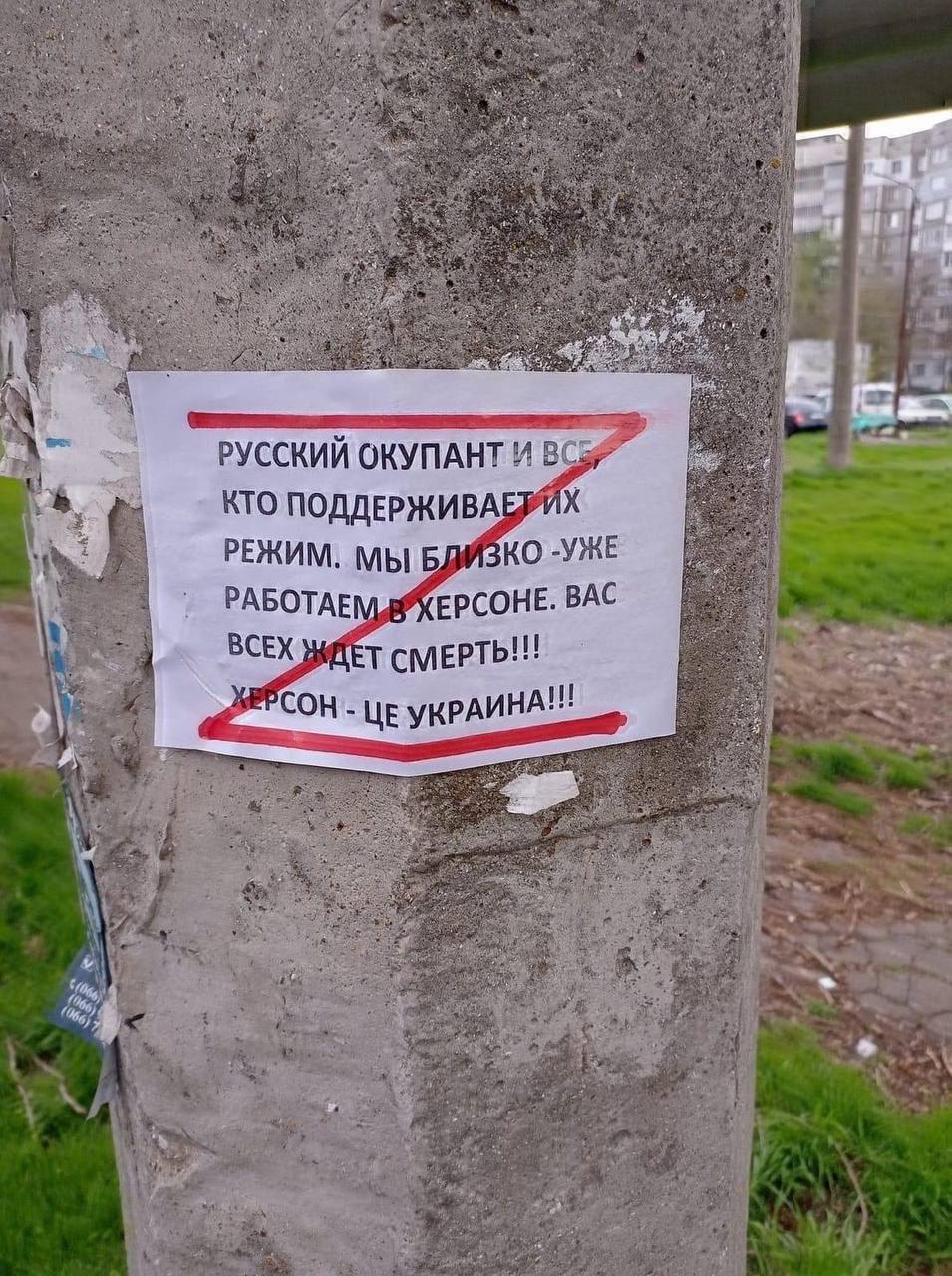 Then, all the streets in the city were renamed, and the russians drive on old maps and look for Karl Marx Street. Moreover, 50% of Kherson is the private sector, which was built at least 100 years ago. There are such labyrinths that, of course, russians can work, but it makes no sense for them to do that. There are paths between the houses that only locals know. Therefore, mostly russians sit in the center.
It is difficult to say anything about the release of Kherson. The only chance for the russians is to run across the Antonovsky Bridge to Oleshky, where they already have a base and checkpoints. They are now fortifying the left bank of the Dnieper, from Oleshky to Zburivka, even to the Lyman. That is, there they will keep the main defense. But there is hope that they will at least run across the Antonov Bridge from Kherson. The bridge is mined, and they will most likely blow it up.
Mykola, Kherson: "Put yourself in the place of a Russian soldier, if you can. He has been sitting in the occupied city for two months, looking at the Ukrainian flag over the city hall. Doesn't he have any questions?"
In Kherson, we hardly see russian servicemen walking the streets in peace. All of them either stand at checkpoints or ride in armored vehicles. That is, they do not feel like masters here. From the outside, it may look as if the people of Kherson are intimidated because there are russians everywhere. And they are not everywhere, they themselves are scared at their checkpoints and are afraid of our people.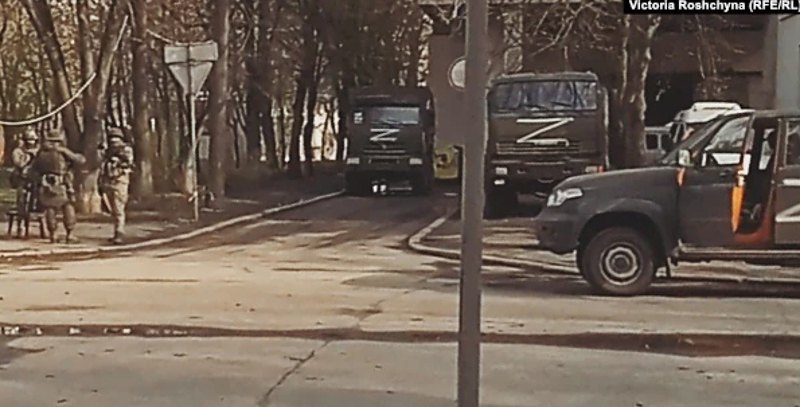 russian troops. Kherson
Russians came to the Kherson region and faced a reality for which they were completely unprepared. They really dug that the population in the city will be with them, that there will be great support, and all that needs to be done is to knock out our security officers and find the "Nazis". And then everything will be fine, people will live under the flags of russia. But everything went wrong.
For two months they could not remove the flag of Ukraine from the City Council. For two months they could not present anyone as their power. On March 13, collaborators were shown: blogger Kirill Stremousov, former mayor Volodymyr Saldo, deputy Igor Semenchev, former deputy mayor Serhiy Cherevko, and more. These are the people on whom the russians rely to have power here. That day they went out to celebrate the liberation of Kherson from Nazi invaders. The locals came to beat them, and they fled. Now no one sees Saldo and Stremousov on the streets. If they walk, they are surrounded by 5-10 russian soldiers, and make a video about the raised flag of the USSR, or that someone in the market is trading rubles.
After March 13, russians made a propaganda story about the creation of a "committee to save the Kherson region" with Stremousov in the lead role. Saldo publicly denied it, saying that he had come to the rally to declare that he was for Ukraine. And in two days the assistant of Saldo was found killed.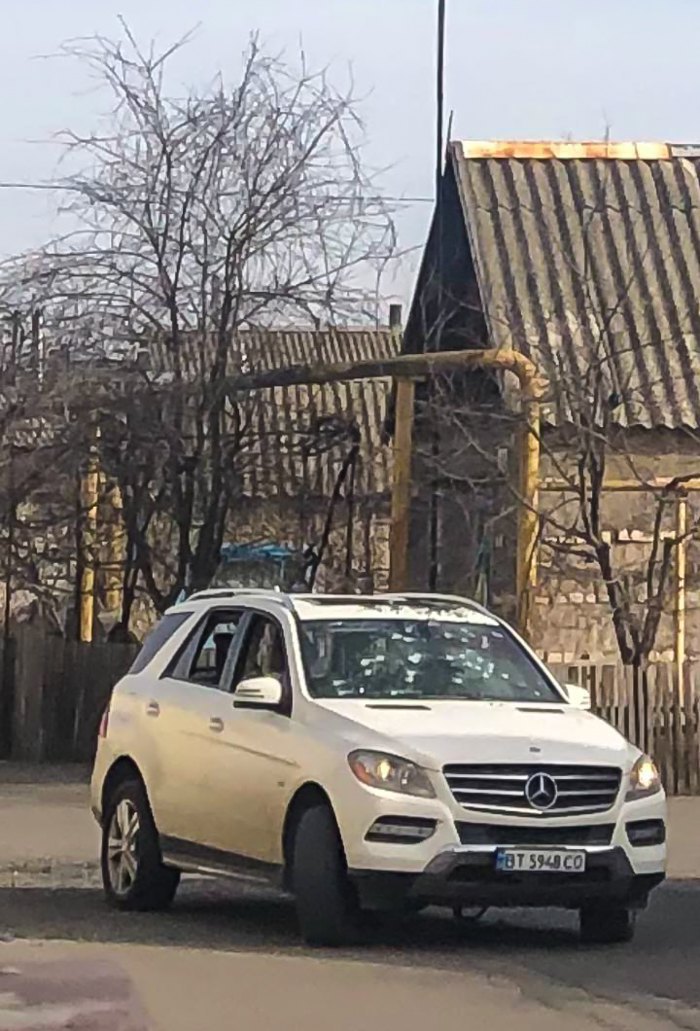 Recently, there were rumors that Semenchev would be appointed the next mayor of Kherson, but he immediately objected. In March, the OPZZh faction disbanded immediately and, as far as I know, the vast majority left Kherson. In other words, those who russians probably thought would support them disappeared and declared publicly that they were for Ukraine.
After Saldo's assistant was killed in Kherson, Zakhar Prilepin came and wrote an impression on Kherson. The point was that at first everyone in Kherson was against the russians, and then russians did some work with local activists, and now the situation is under control. But at that time the Ukrainian flag was still hanging over the city. That is, during the two months of occupation, they still cannot cope.
The city lives without understanding who is in charge. The situation is in the suspense - we expect that we will be recaptured, but we are not. We understand that we are waiting for weapons from the allies, but we need to live on.
When russians removed the Ukrainian flag from the city council, Kolykhayev gathered deputies, heads of departments and utilities, and announced that the new "head of the Kherson administration" would be Oleksandr Kobets, who once lived in Kherson and has now returned to work. And what about Kolykhaev? And Kolykhayev remains in the city, he used to be an entrepreneur and will return to business. At the same meeting, Saldo was appointed governor. Saldo himself was absent.
When Kolykhayev had just become mayor, he stated that water should be supplied to Crimea. There is an opinion that he knows how to negotiate. So, on the one hand, he wanted to hold out even in the conditions of occupation, because he does not have a belligerent position, so to speak. That's why he behaved slyly - he is publicly for Ukraine, but for some reason, no one really touches him, and the russian military does not create problems for him.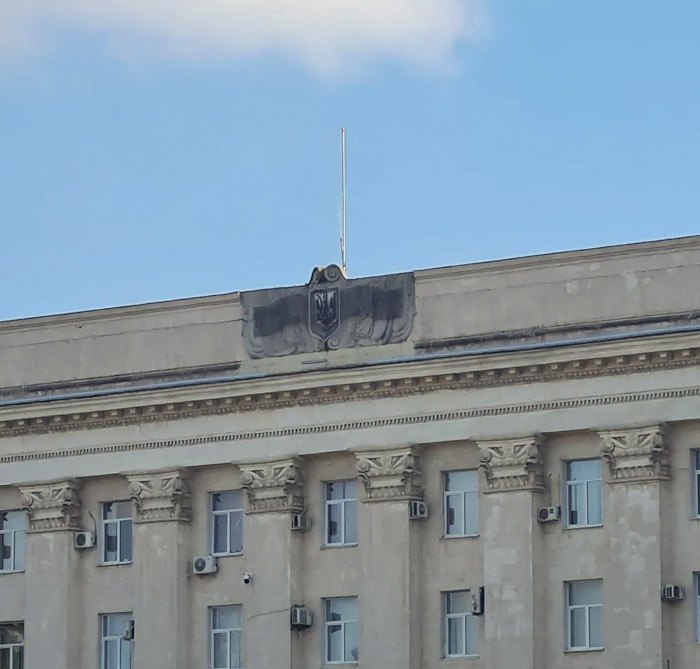 On the other hand, he may behave this way due to a staffing problem. Russians came to the city and what should they do?
They thought that everyone was supporting them, a maximum of three nationalist people should be removed and all. And it turned out that the entire population is nationalist.
Therefore, russians in Kherson behave politely, as in Melitopol. Have you seen the news from occupied Melitopol? Children go to parks, fountains run. It is very important for them to show a picture to russia that here we had a completely ruined city, and now they have come and the business has started, and cafes are open, people are walking the streets. They need to show something.
There was no mass evacuation from Kherson. Yes, someone was leaving, but few people. But after the events in Bucha, a day or two later everyone started running away. People are trying to leave because Bucha was terribly frightening. They think that russians will retreat and will do the same. Although in Kherson russians did not give reason to think that it would be like in the Kyiv region, Kherson residents do not accept the occupiers as normal people. At the checkpoint, a russian soldier asked a man, "Why are you all running away? Do you know something we don't?" Many people travel through the Crimea because there is no risk of being blown up by a mine. But men can be interviewed for several hours. Women and children drive calmly. When they reach russia, there are no more problems and people are moving further.
In the Kherson region, russians are making a reservation. Here they are working out the idea of liberators as much as possible. They are instructed to treat the peaceful citizens as kindly and correctly as possible. Therefore, evacuation to Crimea is also an element of liberation. You don't want to be in the war - go to Crimea, no one will mobilize you, separate you from your children, you will be safe. This is the kind of their logic.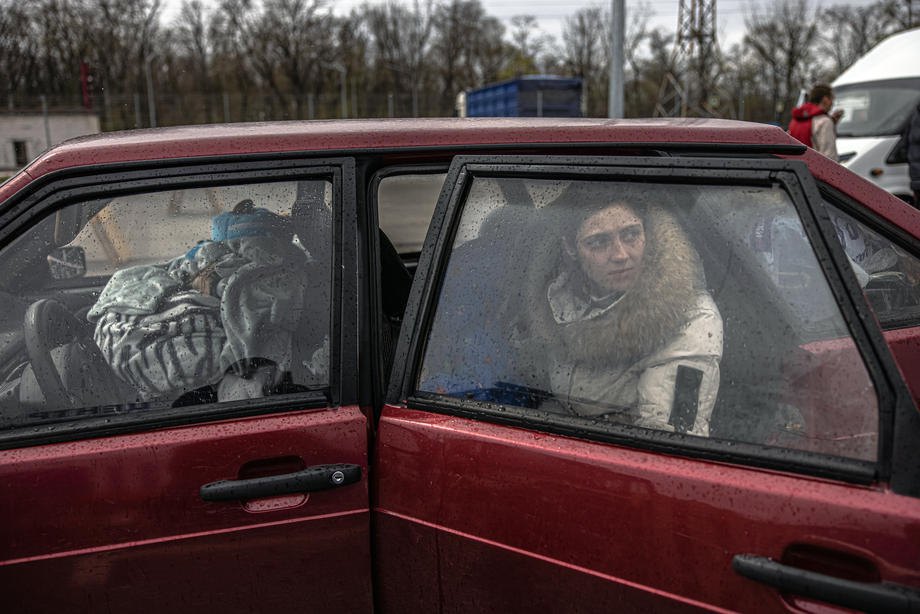 So Kolykhayev did everything as they wanted. Constantly forced people to live normal lives. He didn`t care about the refugees, but "the fountains must be launched". Therefore, on the one hand, it turns out that the population is scared, but they want to live. On the other hand, this is exactly what russia needs. They say that Kherson residents take russians as their own, but at 3 pm the city center is already empty. Nobody feels at ease here, everyone is waiting for us to be recaptured.
Now the administration of collaborators has told everyone that the department will continue to work, and those who do not agree to work with them will be considered saboteurs. They taught officials to write statements that russians were pressuring, forcing, and threatening. These statements are needed so that there are no problems with the Ukrainian authorities regarding collaborationism.
There is no referendum and there can be none. They don't even have the resources to open a school as a polling station. There were no leaflets or any organizational actions regarding the referendum. Just imagine, how many people from russia need to be brought here to organize this? It is necessary to completely overpopulate the area. And now they have other things to do. On the outskirts of the city there is Chornobayivka, so the military is dealing with military issues. They expected that at this time local collaborators will be engaged in civilian life. And it turned out that there are none or a minority. The only one who is really passionate about pro-russian ideas and the desire to take power - Stremousov.
Now russian channels are stamping news after the news that there will be no referendum, and they will simply annex the Kherson region to the Crimea and the region will have no subjectivity. That it will be a part of Crimea, which they call Tavria. So, russians fail to do any kind of governing in the Kherson region. Because everyone here needs to be replaced, all the management of the departments of education, culture, health care, energy, industry, agriculture. And to whom? Therefore, they will now burden Crimea, where officials already have experience of moving from Ukraine to russia.
Kherson residents continue to go to pro-Ukrainian rallies, but the last one was attended by only 150 people and ended in five minutes. People come out, and russians used flash-bang grenades and tear gas against them.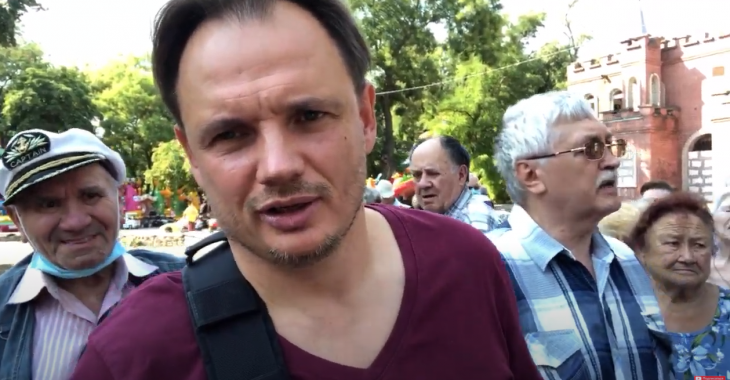 Kyrylo Stremousov
As for pro-Ukrainian activists, russians are interested in the people who were on their lists. First of all, they are looking for servicemen, those who were in the anti-terrorist operation, security officers, territorial defense, those who can raise an armed uprising and have weapons. Activists were counted at rallies, after that russians went to their apartments and took them. But for example, they did not touch the ES deputies who were known for their active position.
First of all, they are looking for those who have a machine gun, grenade launcher, grenade. The idea is this: take people to the basement, torture, then demand to surrender their own and the location of the weapon. I don't know yet if anyone was killed. Mostly released in two or three days. However, there are people who have not yet been returned, for example, the abducted activist from Nova Kakhovka Serhiy Tsygip, the former head of the Kherson Regional State Administration Andriy Putilov. Ex-mayor of Kherson Volodymyr Mykolayenko was taken away by russians two weeks ago and is now being actively interviewed in prison. There is information that people are being held either in Kherson or in Nova Kakhovka because they have seized a colony, a pre-trial detention center, offices of the Security Service of Ukraine, and the Ministry of Internal Affairs. As far as I know, when a person is abducted, he is transported, and then finally brought to a room. Depending on the situation, they are allowed to contact relatives or not.
At the same time, they have absolutely no other program. They do not organize any rallies, no one even came out with flags. I saw that in their videos they say that 60-70% of people are supporting them. So who are they? Do you see these people? They have no interaction even with supporters. I have several acquaintances who, for example, are supporting russia. Some as Orthodox, some through the USSR, but even they are afraid to show themselves.
Checkpoints in the city periodically appear and disappear. They are placed in spots of maximum traffic, where neighborhoods are connected, or in the center. Russians usually check on men. Documents, passport, pick up the phone and flip through the gallery, messengers. If there is a Signal on the phone - then the person is suspicious. Previously, they also had lists of names and photos. But I also know that there are many deserters among the russians and so they are looking for their own.
I myself did not have contact with the russian military. I used to film them on camera and they saw me. I ran away. But I don't have a car, I don't need to cross the checkpoints now either. Russians have no patrols. In fact, they drive cars and do not stop. Journalists are not being persecuted yet, but now some newsrooms have switched to volunteering. Products are collected and transferred to the region.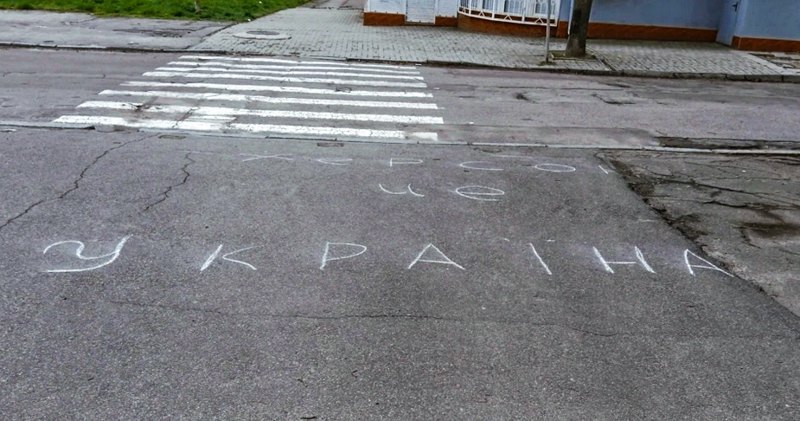 Kherson is Ukraine
There was also humanitarian aid from russia, but it does not particularly affect the food situation in the city. About three hundred people, who have probably already decided what they want to do, are constantly following the humanitarian aid. But these distributions are also just propaganda. There is no set address where you can come and get products. They bring some cereals, canned food, sausages to the city center and distribute everything once a week.
People have a negative attitude to Crimean products. The city is blocked. One week ago, with the risk to life, it was possible to go to Mykolaiv. People brought from there medicines, some products, beer. Now many goods have also begun to disappear. For example, the Danone plant in Kherson simply distributed all its yogurts that were in their warehouse. Now, these yogurts are gone. Supermarkets are almost all closed, there are only some warehouses with wine and that's it. In the usual sense, it becomes almost impossible to buy even the simplest product. There is almost no canning meat in the region. Therefore, people began to import Crimean products, for example, from Armyansk. And more cigarettes. You go to the central market and every third person sells cigarettes out of hand and some have Ukrainian excises, but there are already ones with the russian excises. "Stolichnye", "Prima", kind of a return back to the USSR. Prices have skyrocketed, a pack costs 130 hryvnias. But the market has now begun to saturate again and prices are falling.
There are no rubles in the city. And why should they appear? It seems that there was one action in Henichesk, when rubles were brought and distributed to pensioners. But in general there is no such thing. After all, russian banks have to come, and then what - to issue pensions? The pension fund should then also be in rubles.
In Crimea it all works, because Crimean officials can be entrusted with it. And are there no such officials in Kherson? Who to entrust?
There were also preparations for May 9, but more in the media. Maybe they are planning some rallies, maybe they will even come out. The russians are taking the contacts of those people who come to take the humanitarian aid, so maybe these people will now, to put it mildly, be invited. And so I think, they will make some parade of the equipment, add the soldiers to the picture. Because they do not have more human resources.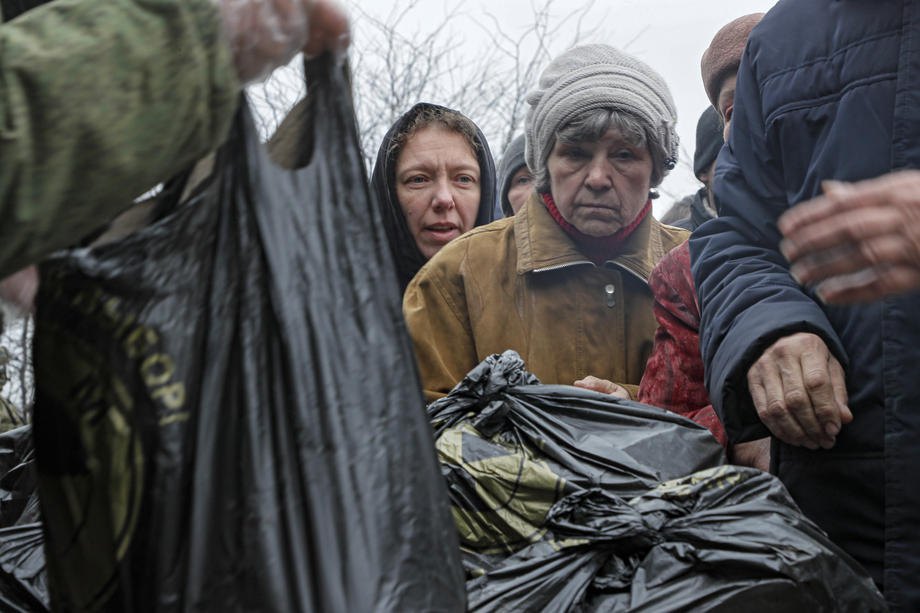 Put yourself in the place of a russian soldier, if you can. He has been sitting in the occupied city for two months, looking at the Ukrainian flag over the city hall. Does he have any questions? Why don't we shoot it? They have complete fear in their eyes, although they have weapons. But at all levels there is sabotage. Yes, they have already hung the russian flag over the City Council, but people are either leaving or not cooperating with them. Here the people are not even ready to organize a referendum, not to go out and vote. How can there be a referendum in Kherson when there is no one for the russians? Now they will make a violent occupation, as in prehistoric times. Barbarians.