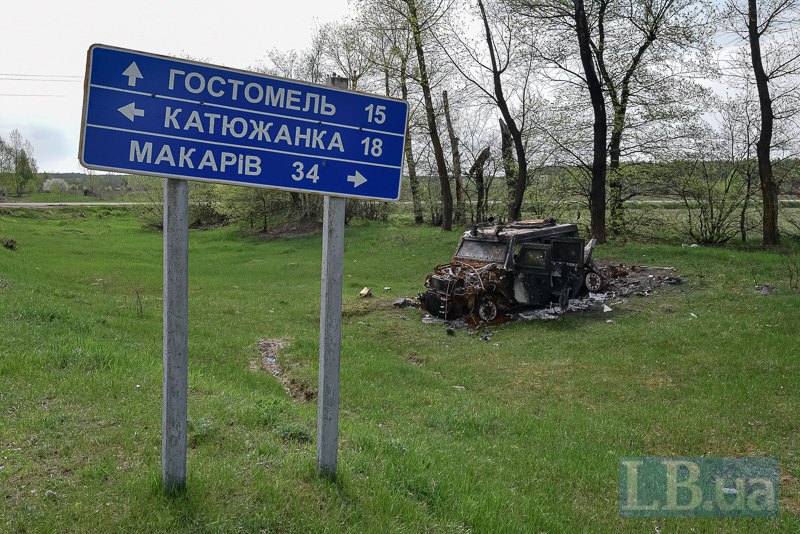 In February russian marine strike group was based in the woods near the village of Zdvizhivka, not far from Hostomel. Their headquarters for coordination and management, as well as the logistics center, were located here. The LB.ua photo correspondent visited these places and took pictures of traces of the russian army.
During the shooting, the remains of russian Ka-52 helicopter, which covered the landing on February 24 in Hostomel were found. The UAF shot down the helicopter.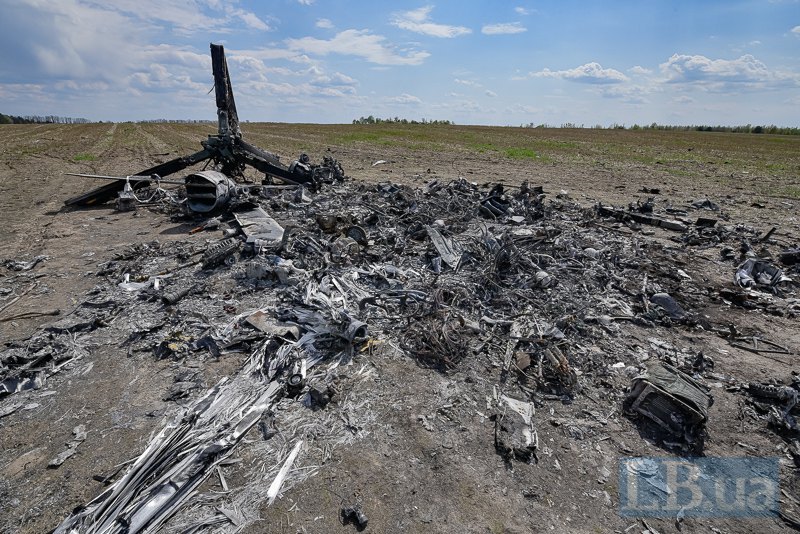 There is also a lot of burnt russian equipment in this area.
The photos show trenches, dug carelessly, in which the russians lived. As the "coolest landing force in the world" was going to capture Kyiv in three days, they did not dig in properly. And, in addition, they abused alcohol, leaving behind mountains of bottles. Also the filling in one of the dugouts is lined with empty plastic bottles.