The total combat losses of russia in the war against Ukraine from February 24 to May 8 amounted to approximately 25,500. During the day, 400 occupiers were killed.
This is stated in the report of the General Staff of the UAF.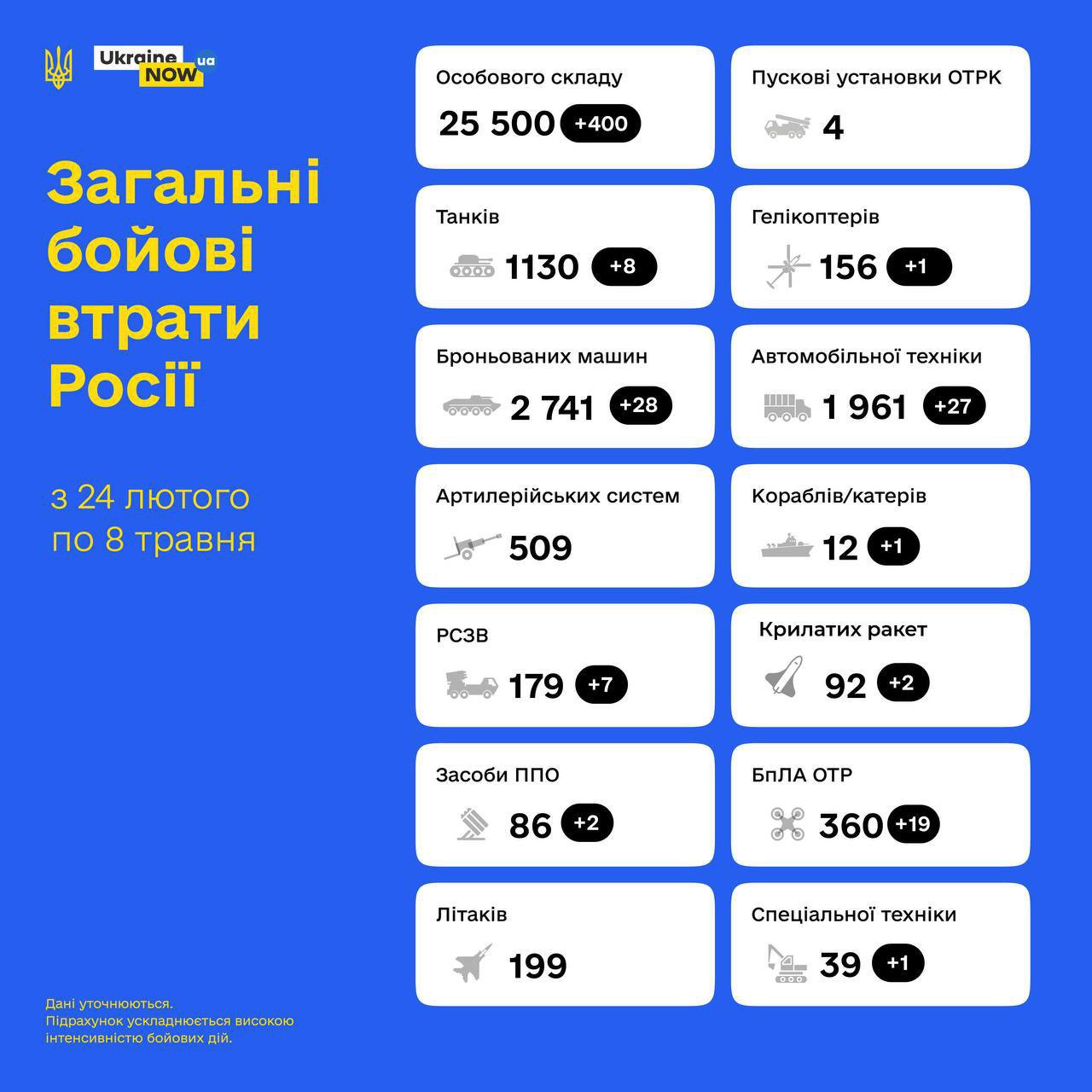 Other enemy losses:
tanks ‒ 1,130 (+8) units, 

armored personnel vehicles ‒ 2,741 (+28) units, 

artillery systems – 509 units,

MLRS – 179 (+7) units, 

anti-aircraft warfare systems – 86 (+2) units,

aircraft – 199 units,

helicopter –156 (+1) units, 

vehicles and fuel tanks – 1,961 (+27) units,

boats /cutters –12 (+1) units,

UAV operational-tactical level – 360 (+19) units,

special equipment – 39 (+1),

cruise missiles – 92 (+2).
"The greatest losses of the enemy (last day) were observed in the Novopavlivsk direction. The data are being clarified," the General Staff said.
On May 6 the Odesa media edition reported about fire of the enemy frigate like "Burevisnyk" near the Snake island. On that day, the General Staff indicated in the report on russia's losses a new ship or boat destroyed.
On May 7, the Ukrainian Armed Forces reported the destruction of a russian Serna-type boat near Snake island.