On the morning of 8 November, the occupiers fired S-300 missiles at villages in Zaporizhzhya District, the Head of the Zaporizhzhya Regional Military Administration Oleksandr Starukh wrote on Telegram.
"This morning, Russian terrorists attacked one of the villages in Zaporizhzhya District with S-300 missiles," the statement reads.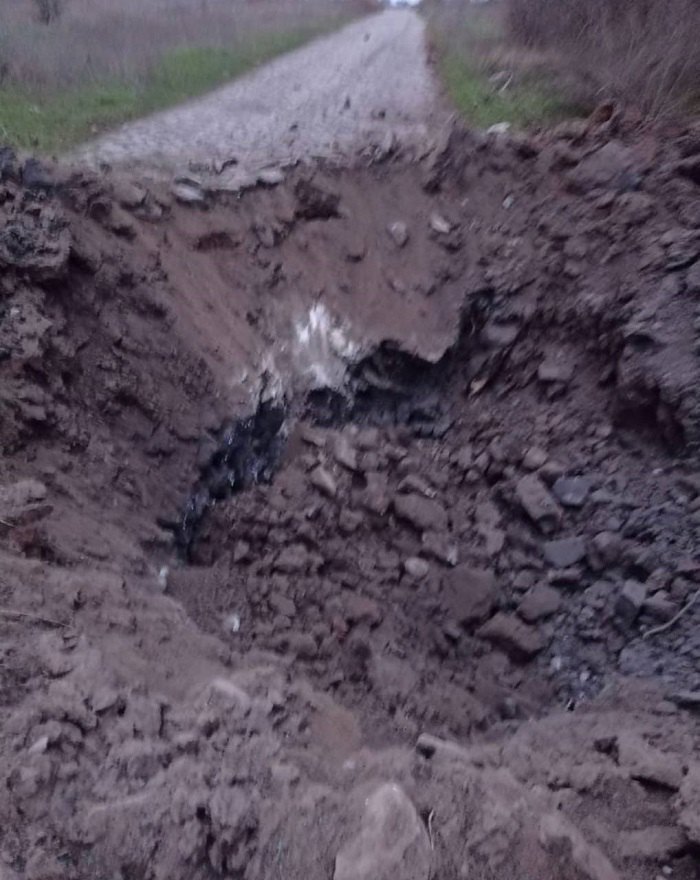 It is noted that one enemy shell exploded near the house, damaging the building and premises, and another missile exploded in the field.
Updated 8:19. The President's Office clarified that the strike took place at 4:30 am. The enemy targeted the village of Lezhyne.
"Stepnenska Amalgamated Territorial Community of Zaporizhzhya District was also under fire. The residential area was hit by the missiles. As well as a farm. It is good that there are no injured or dead," Deputy Head of the Presidential Office Kyrylo Tymoshenko said on Telegram.
A total of 74 attacks were registered over the last day, 58 of them targeted civilian infrastructure objects in 17 localities.