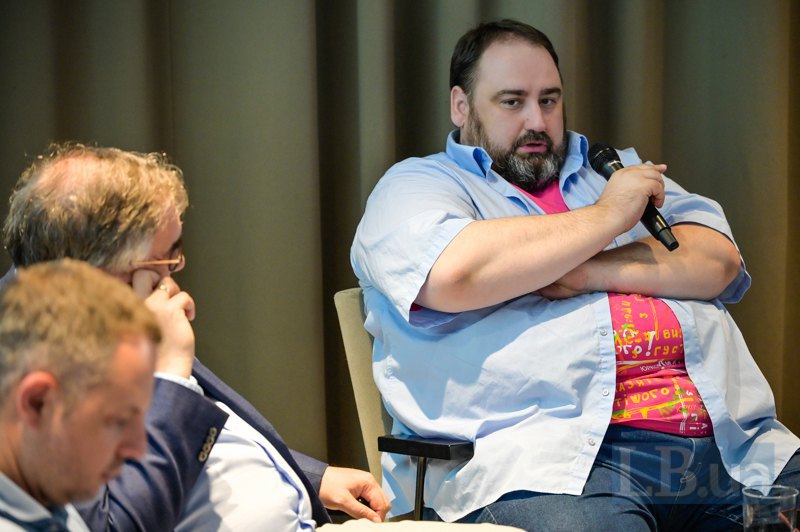 "We are now observing the shamefully leftover approach to culture, but it will ultimately be our culture, which will attract people and become part of our society.
The budget process is starting, and the Ukrainian Institute will again go to the Verkhovna Rada [parliament] to beg for the unfortunate 40 million hryvnyas. What we need is 2-3 billion hryvnyas. We don't need a representative office in Berlin only, we need to ensure interest in Ukraine all over the world," he said.
In his opinion, the foreign policy strategy should be at least 10 years long ("because demographic changes are not visible in shorter periods, and then we produce plans, not strategies") and should focus on Central Asian countries.
"With this level of strategic approach, it is impossible to see that our presence in Central Asia is strategically important because these are likely to be societies with which we will have many ties in the future through migration flows. And it is important for us to communicate with them," says Hlibovytskyy.
He points out that it is necessary for children to learn Ukrainian and take external independent evaluation tests in Tashkent, Bishkek, Khujand, the Philippines, Manila, etc., i.e. areas from which they will potentially come to Ukraine.
"We need to ensure interest in Ukraine and that our interests are represented [there]. I have often seen Ukrainian embassies that could not fully explain what they were doing there. And this is not a reproach. We have a bunch of fantastic diplomats, a bunch of people who work day and night to achieve some kind of result. And next to them, there can be fantastic indifference. A lack of interest in the world," the expert concluded.