Last night, Russians attacked Odesa three times, launching a total of 15 attack drones in two waves, as well as eight Kalibr sea-launched missiles, the head of the public council at the Odesa regional military administration, Serhiy Bratchuk, has said on Telegram, quoting the Defence Forces South.
He noted that all attacks were repelled by the Air Defence Forces. However, missile fragments damaged a dormitory of an educational institution and a supermarket.
Three employees of the supermarket have been identified as injured and have been provided with medical assistance.
"The blast wave smashed windows and balconies in several buildings and damaged cars parked nearby. Fires broke out at two of the facilities. Firefighters are working to extinguish them," he wrote.
According to the city council, seven educational institutions were damaged by the attack: six in the city's Prymorskyy district and one in Khadzhybeyskyy district.
"Windows and doors were damaged in kindergartens, schools and development centres. Work is underway to eliminate the consequences," it said.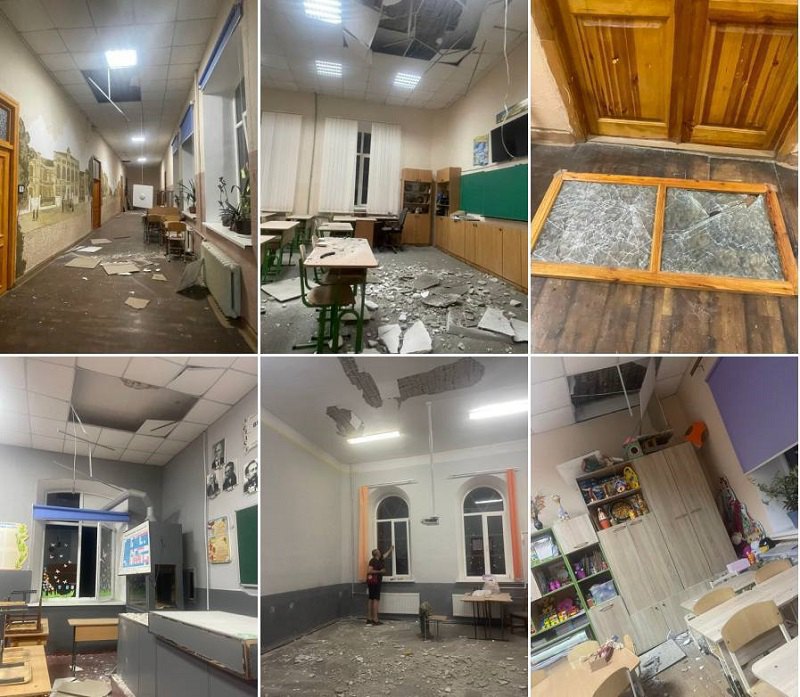 Russia has stepped up attacks on Odesa, including its ports and granaries, since 17 July, when it unilaterally withdrew from the grain deal.