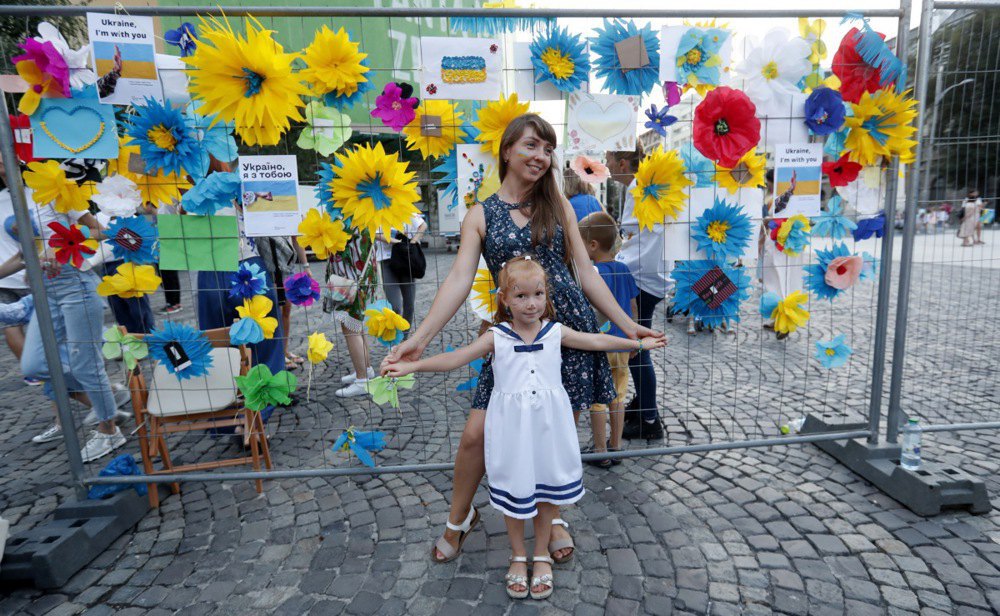 A Ukrainian family during a flash mob on Ukraine's Independence Day in Bucharest, Romania, 24 August 2022
How many of us are abroad?
The answers to this simple question vary dramatically. According to the United Nations High Commissioner for Refugees, more than 6.2 million Ukrainians have fled abroad since the start of the war. The European Commission says that as of the beginning of August 2023, just over 4 million people are in the EU. However, the figures provided by Ukraine's Foreign Ministry are quite different: at the end of June, more than 8 million Ukrainians lived outside the country, which is actually more than 20% of the total population of Ukraine. Of these, about 6 million were in Europe.
According to a study by the Civil Network OPORA, almost half of the refugees are now in Poland (22%), Germany (14.6%), and the United States (11%). Many Ukrainian citizens have also found refuge in the Czech Republic (7.9%), Italy (5%), Canada (4.9%), Spain (3.4%) and other countries.
Most are young people who integrate very quickly, learn the language and think about their future. However, it is important to note that about 40% of those who have left are children or the elderly who are not trying to find a job but are living off social support.
Many refugees are thinking about permanent residence.
Let's be clear: in almost all countries, after obtaining temporary protection status, it is impossible to apply for permanent residence. When the war ends, those who want to stay in Europe legally will have to start all over again. Of course, learning the language and socialisation will help, but legally, most EU countries do not regulate the status of temporary protection, it does not give you permanent residence. The only exceptions are asylum status or the introduction of special legislation, as it happened in Canada.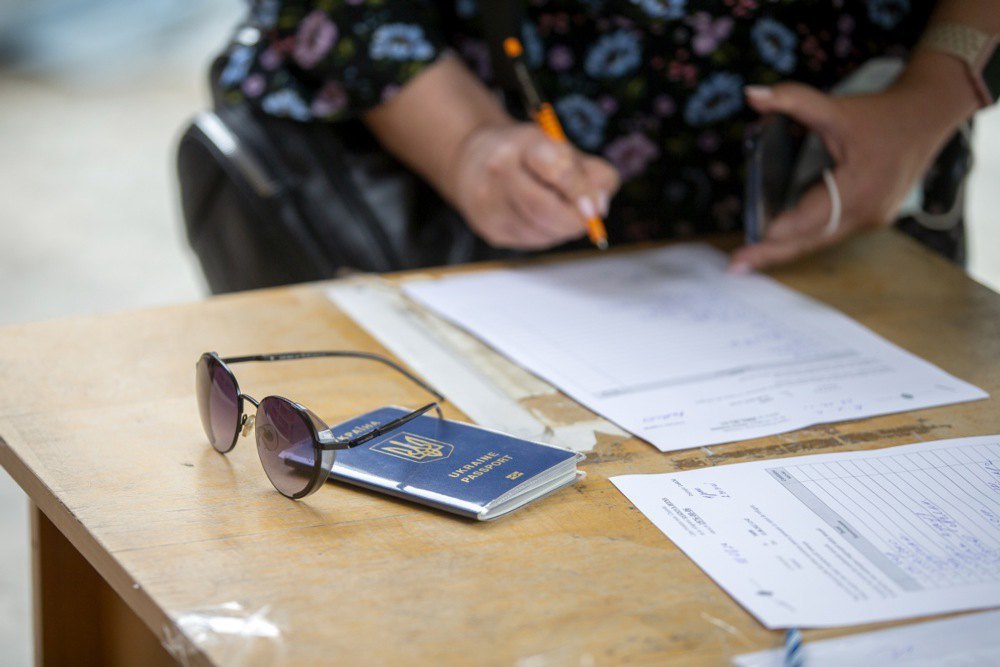 France
About 100,000 Ukrainian refugees live in France, including 20,000 schoolchildren. The French government grants Ukrainians the right to temporary protection, which must be confirmed every six months. Recently, Prime Minister Elisabeth Borne said that the French government plans to move to the next stage of Ukrainian integration by providing permanent housing, helping with employment and language learning.
Accommodation was arranged in three stages. First, upon arrival, Ukrainians were placed for a few nights in an emergency reception centre. After being granted protection, social workers offered temporary accommodation where people could stay for several weeks or months, and then applicants were eligible for permanent housing with a minimum period of three months. It was believed that during this period, Ukrainians would be able to adapt and integrate into the French community.
In France, obtaining health insurance is a mandatory procedure that everyone who plans to reside in the country must undergo. It should be noted that this social package includes the full scope of necessary treatment, the cost of consultations with dentists and even prescription drugs. The only problem is occasional red tape.
Pôle emploi is an employment agency that helps you find a job in France. They can offer French language courses, inform you about available vacancies, and, if necessary, train you for work.
At present, it is not an issue that Ukrainians with temporary protection can later become residents or receive permanent residence, or that the years they have lived in France will be taken into account. So, this means that after the war, Ukrainian job seekers who decide to stay in France will need to obtain a long-term work visa, renew their insurance policy and have a good level of French. Pretty much starting from scratch.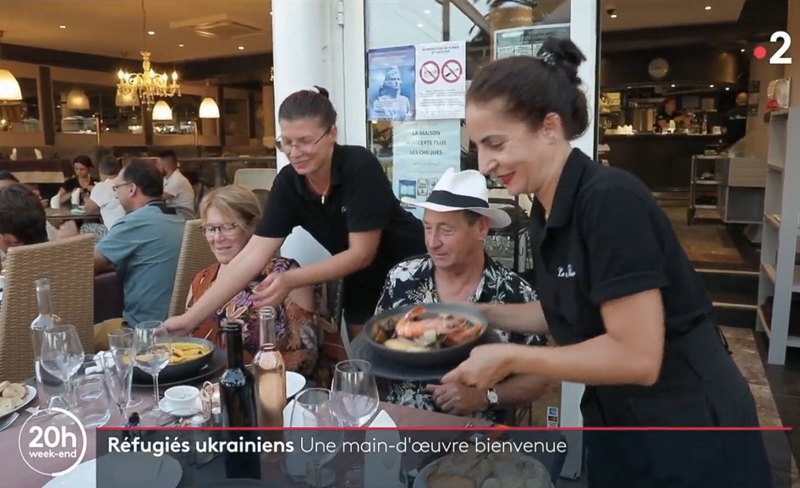 Italy
The situation in Italy is slightly different. On 28 March 2022, Rome introduced temporary protection for Ukrainians. Polizia di Stato issues a residence permit for a year – until 31 December 2023. Most Ukrainians who moved to Italy during the Russian invasion left the country because of too many bureaucratic obstacles. The Italian government pays 300 euros per adult and 150 euros per child for the first three months of stay, and then you have to do everything yourself. It is difficult to obtain the necessary documents, there are problems with finding permanent housing, which leads to constant moves with children. And there is a lack of work in Italy.
At the same time, Rome is chasing Ukrainian doctors. At the legislative level, Italy has simplified the recognition of professional qualifications for Ukrainian doctors, nurses and healthcare workers who lived in Ukraine before 24 February.
Many Ukrainians are learning Italian, which helps with integration and socialisation. Many Ukrainian children are now studying in Italian schools and kindergartens. However, it is not the government that helps them settle in, but rather some charitable organisations and, of course, the Ukrainian diaspora.
If someone is thinking of staying in this country after the war, they should immediately think about the fact that the authorities will not take into account the period of stay in Italy (if you are under temporary protection) and will not grant you permanent residence or citizenship. There is a clear procedure: obtaining a D visa or a blue card, then a residence permit, then you have to work in Italy for five years, after which you will be granted a residence permit, and then you should live in the country for another five years to obtain citizenship.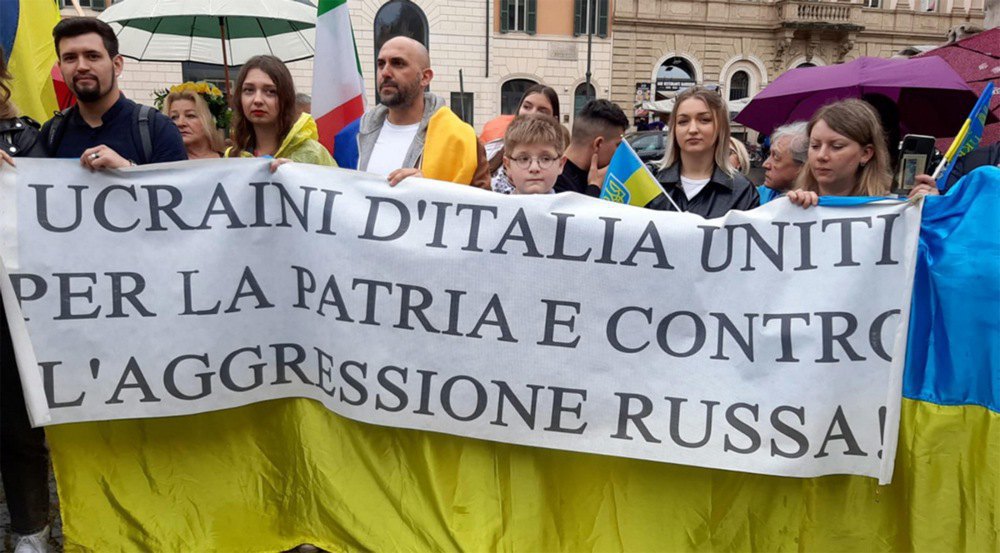 Spain
The Spanish authorities either approved or denied temporary protection status within 24 hours after a relevant application was lodged. Along with a positive response, they granted a one-year residence and work permit, which was automatically extended until 4 March 2024.
Ukrainians submitted their documents to the assistance centres located in Madrid, Barcelona, Málaga and Alicante or at police stations. After applying for temporary protection, they received a Número de Identidad de Extranjero, an internal identity document for a foreigner resident in Spain.
During the first six months, they were supposed to pay 400 euros of financial assistance per adult and 100 euros per child per month. The problem is that most asylum seekers have not received them: the central government blames the municipalities and vice versa. Payments have not yet begun in the Valencian Community, Catalonia and Madrid, where more than two-thirds of the 168,000 Ukrainians under temporary protection in Spain live.
Any person who has been granted temporary protection in Spain has the right to rent a home. However, it is quite difficult to do so not only because people do not have money, but also because of the crisis in the real estate market.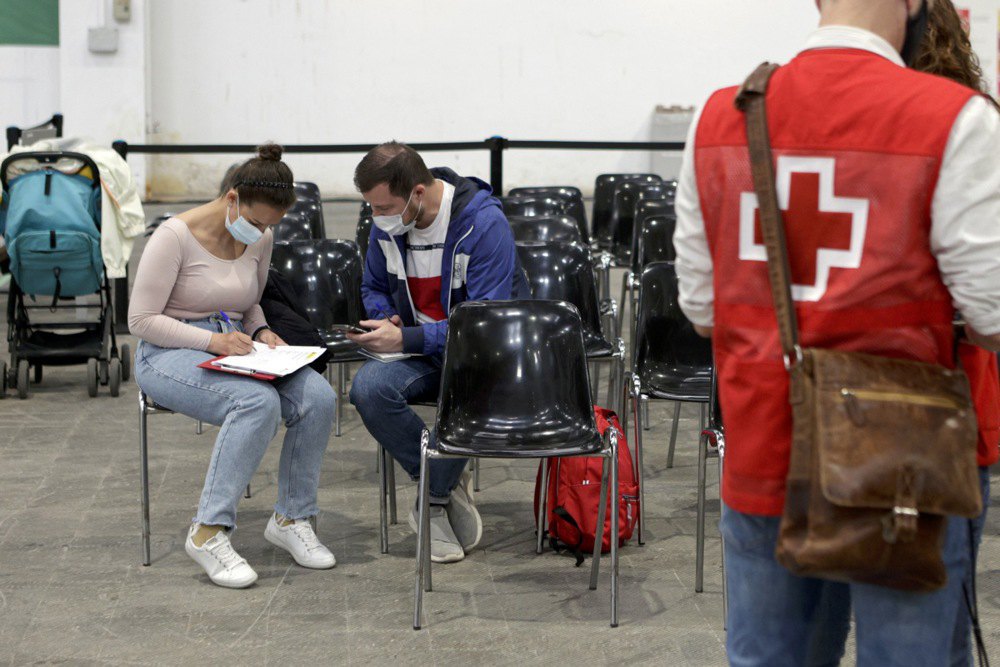 A refugee assistance centre in Barcelona, Spain, 8 April 2022
Austria
Since the beginning of the full-scale invasion, Austrian municipalities have received and provided for more than 70,000 people from Ukraine. Every Ukrainian can receive the Blue Card, a residence permit. The Austrian government and the European Commission have already announced that the right to temporary residence will be valid for Ukrainians until 4 March 2024 at the latest. As long as Ukrainians hold a refugee certificate, it is impossible to obtain another residence status.
In the event of a safe return to Ukraine, the right of residence may be terminated even earlier, or expire earlier if Ukrainians leave Austria for a long time, for example, to move to another country. At the same time, each municipality, and therefore the social worker, determines this period independently.
The social services pay up to 260 euros per month (depending on which land a person lives in) per adult and up to 145 euros per child. Separately, the allowance for renting an apartment is up to 330 euros per family and up to 165 euros if the person is alone.
In general, it is difficult to obtain citizenship or even a work visa in Austria.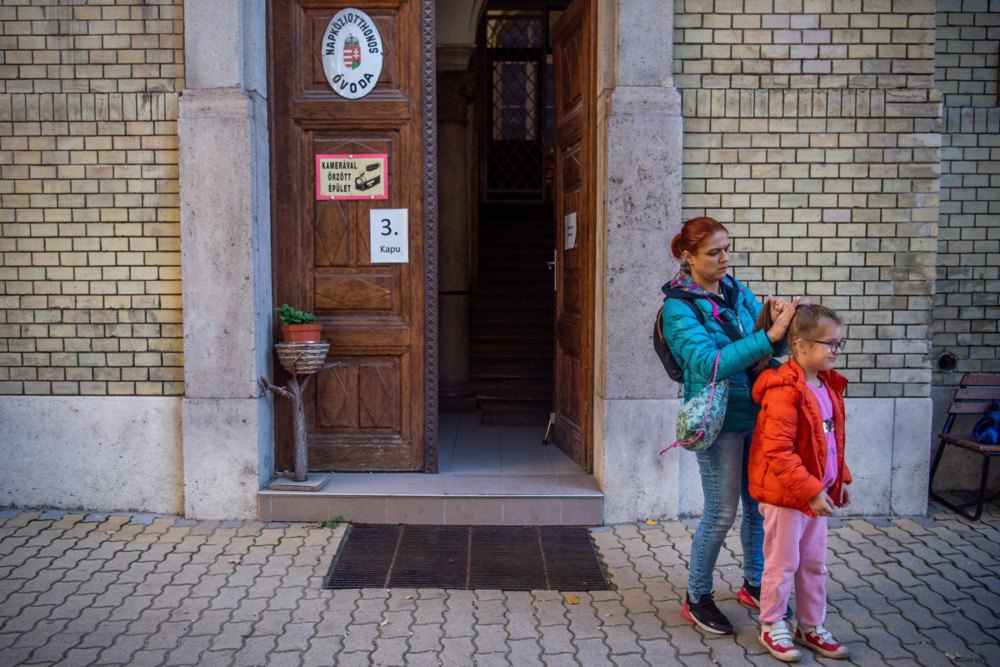 Belgium
The Temporary Protection Card A entitles Ukrainians to work, receive health insurance and learn different languages. Different languages because Belgium has three official languages: French, Flemish, and German.
Social support is different here because it is much higher than in other countries. If a person lives alone, he or she can receive 1,100 euros, adult members of the same family receive 750 euros each, and children receive 100-200 euros each, but the total maximum amount of payments per family cannot exceed 1,560 euros.
At the same time, out of 72,000 Ukrainians enjoying temporary protection in Belgium, just under 20,000 are officially looking for work. This low figure is largely explained by two facts: many job seekers in Belgium work remotely; those who are currently in Belgium often do not apply to official employment services, but find work through their own network of contacts.
The Belgian Migration Office recommends using a temporary status and does not advise applying for international protection. But the right to asylum, for example, can help a person to obtain permanent residence and become a true resident in the future. It is granted after a person has previously been granted refugee status, obtained a job, etc. However, it should be noted once again that the period of stay of Ukrainians in the status of temporarily protected persons will not automatically lead to permanent residence.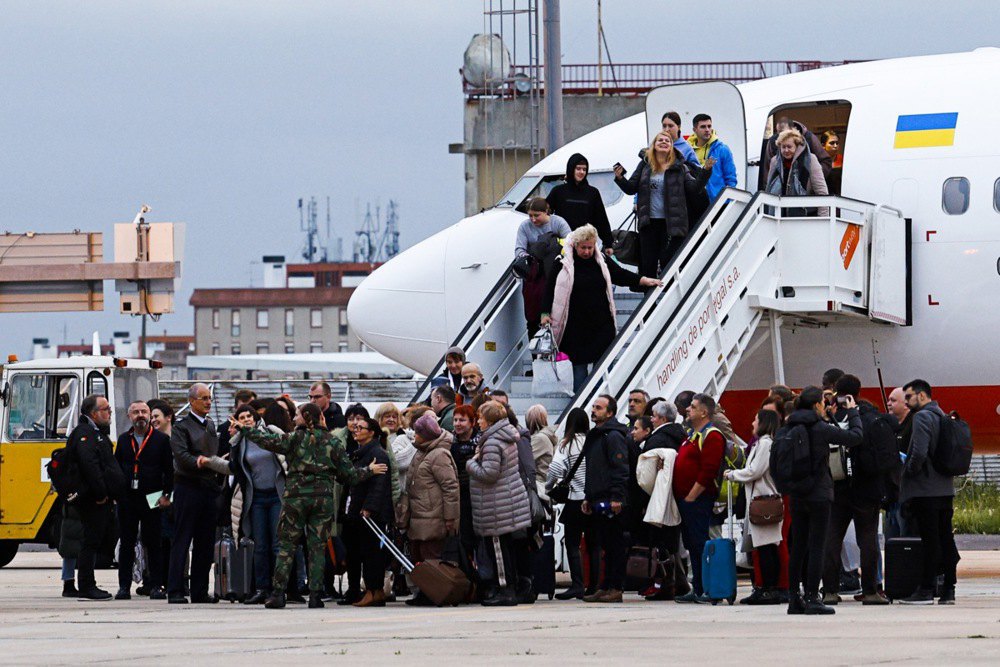 Ukrainian refugees arrive at Figo Maduro Airport in Lisbon, Portugal, on 22 December 2022
Czech Republic
The Czech Republic provided Ukrainians with free housing and financial assistance for the first 150 days only, after which this support was left only for vulnerable categories of the population, who will be paid subsistence minimum. Several other categories of people will receive an increased level of assistance. At the same time, housing costs will now also be taken into account by the government. They will be reimbursed to those who live in apartments from the register of refugee housing – CZK 3,000 per person.
Healthcare in the Czech Republic is problematic. Despite the fact that there are special points of medical care for Ukrainians, medical examinations are fee-based. Educational benefits are also available, but only if you study in Czech.
You can leave the Czech Republic for Ukraine for two months, but you need to notify the insurance company in advance of the dates of departure and return. As for permanent residence, it is impossible to obtain it due to the existence of a temporary protection visa.
Upon first entry (if Ukrainians do not arrive in the Czech Republic as tourists), Ukrainians have only three days to obtain a temporary protection visa or register their place of residence. If this requirement is not met, penalties are imposed.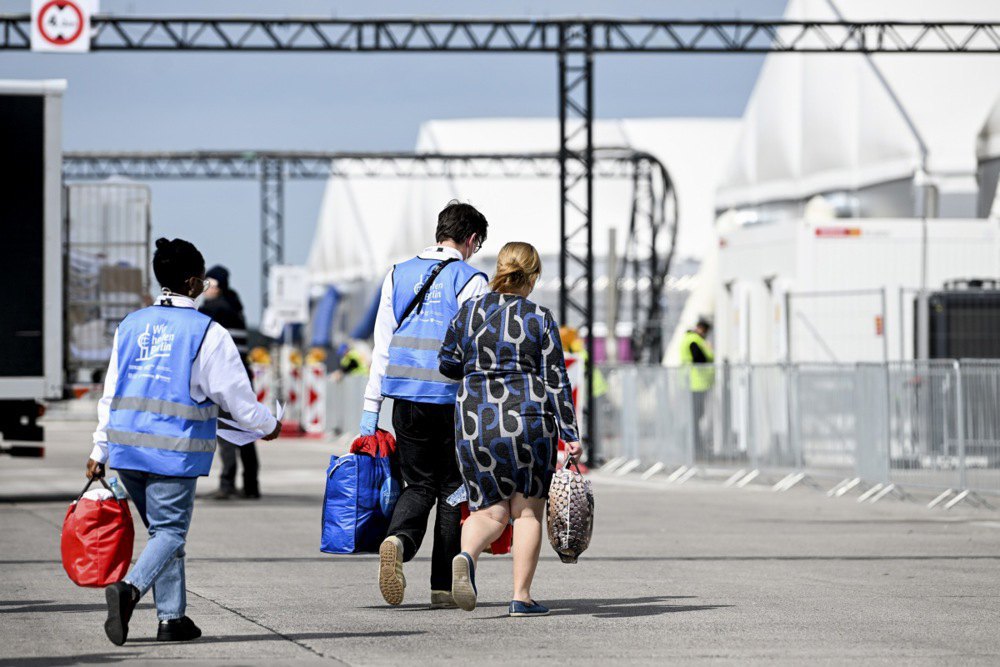 Germany
Ukrainians continue to choose Germany for migration. The reason is good social support. Currently, there are more than a million displaced Ukrainians in Germany. Their stay was initially intended for one year, but now Ukrainians have to renew it twice a year. Again, the maximum period of stay in Germany under temporary protection is three years, i.e. until 2025. Citizens of Ukraine who arrived after 24 February 2022 are considered war refugees and are financially and socially equated to unemployed German citizens. Unemployment benefits in Germany from 1 January 2023 amount to 449 euros. Additional financial assistance is available to pregnant women, mothers or fathers raising a child on their own, etc.
The federal states regulate almost all conditions of stay for Ukrainians. For example, in the case of studying at a university, Ukrainians are even entitled to special financial support in accordance with the law on the promotion of vocational training. In the case of secondary vocational education, the government also provides financial support. This includes language courses. A prerequisite is personal presence and registration with a local employment agency.
You can leave Germany for a maximum period of six months. However, this is provided that you do not receive social assistance, otherwise the time is reduced to three weeks. If you do, you can renew your temporary protection. What does this mean in practice? Germany (or any other EU country that has issued temporary protection) is not obliged to take Ukrainians back, but if the war is not over by the time temporary protection is fully restored, this status will be restored.
As for permanent residence, everything starts all over again: a D visa, sufficient financial capacity or a work (study) contract, five years – and voila, you are a resident of Germany.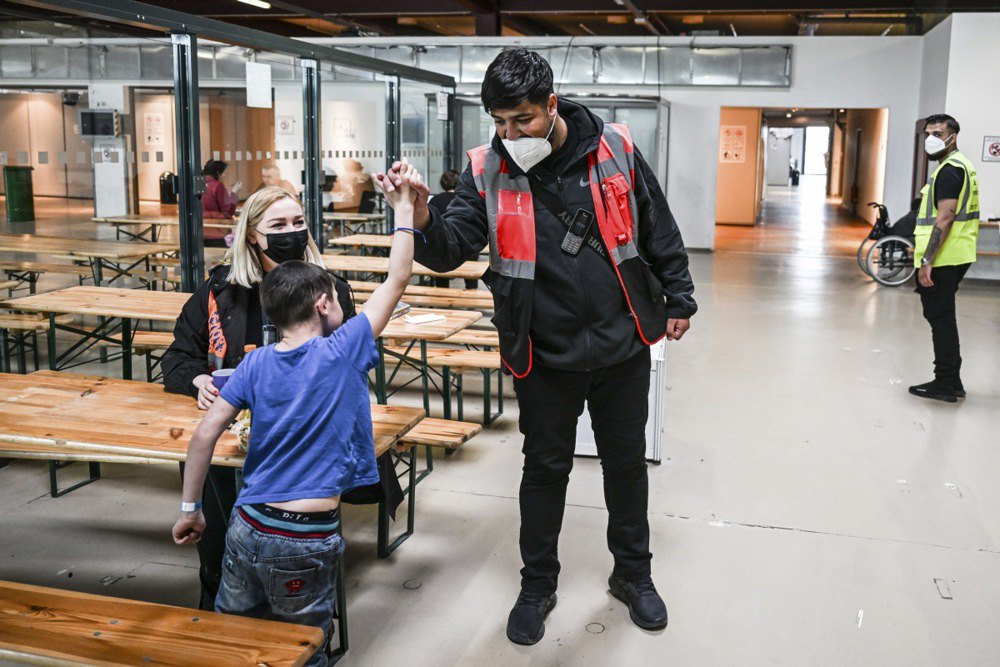 The arrival centre for Ukrainian refugees at Tegel Airport, Germany, 19 May 2023
Ireland
Ireland has become a haven for almost 80,000 Ukrainians. The country has never faced such a large number of people fleeing war, but despite certain difficulties, the government has no plans to stop accepting refugees from Ukraine.
The Irish government provides Ukrainians with temporary protection, financial and social support and actively promotes integration. State-issued identity documents are accepted for entry, including expired passports, internal passports, birth certificates or national identity cards.
There is no need to apply for a visa, as Ireland has completely abolished visa requirements for all Ukrainian citizens since 25 February 2022.
Temporary protection is regulated by an EU Directive. Ukrainian refugees who have taken refuge in Ireland and are officially registered can leave the country. Moreover, the Irish government maintains social benefits for the period of absence. However, you should strictly adhere to the time limits – no more than two weeks per year – and notify the employment service. If refugees are staying in a hotel, they can leave for a maximum of seven days, as the accommodation cannot be kept for longer. In case of violation, the temporary protection status remains, but housing payments and social assistance do not.
Before applying for a job in Ireland, you need to obtain a personal public service number (PPSN). The Department of Social Protection provides these services.
Ireland does not provide permanent residence for Ukrainians who have been in the country with temporary protection status. At the same time, some Irish officials are already raising the question of the future of Ukrainians in the country.