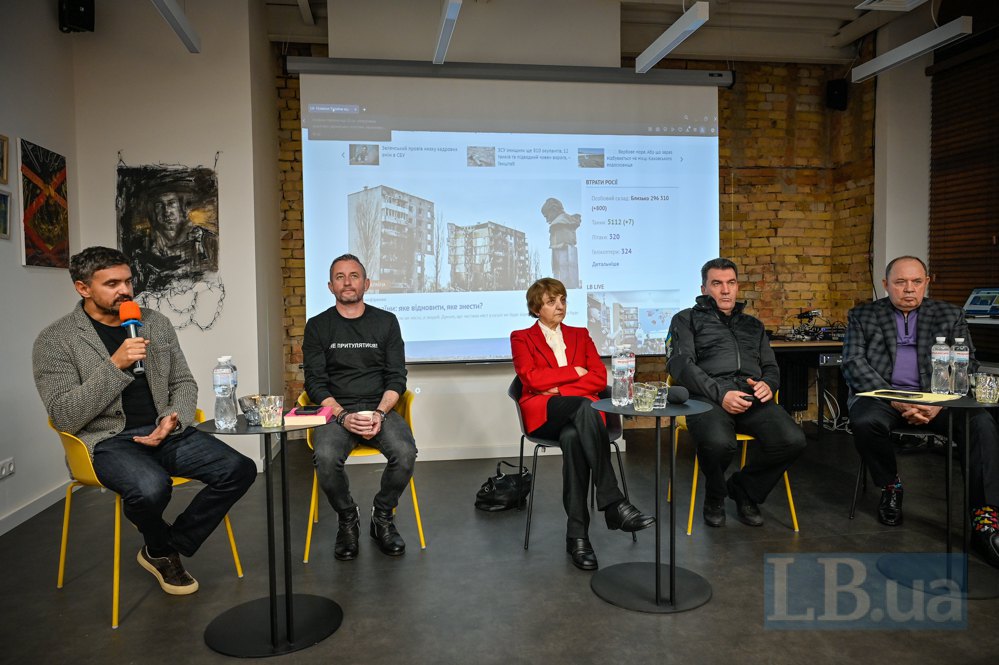 Why do we need a clear plan for Russia?
Russia will not disappear as an enemy in the near future, and there will be no processes on the territory of this state that will suddenly turn it into a civilised nation. Most likely, it will remain an antagonist and will try to undermine the civilisation order around the world: today it is Ukraine, tomorrow it will be Israel, Korea or South America, says businessman Ihor Liski. And given the size of our enemy, we need to prepare for a long struggle and become part of a larger force, which is why we need a strategic plan for Russia, he says.
And this plan should include not only an understanding of how to deal with the enemy, but also how to build relationships with global institutions and strategic countries.
"The world will be increasingly divided into the light of civilisation and the darkness of autocracy, dictatorship, and terrorism. The scenario should include how to coexist with Russia, how to defeat it in global institutions. How the UN should be reformed, possibly the Security Council, how we should build relations with China, Turkey, Saudi Arabia, and perhaps even Iran," Liski said.
And, importantly, the specificity of actions against Russia, the businessman believes, gives clarity to our partners, which can bring our victory closer, the businessman says.
"Let's imagine that we have won. We are the winning country. A conditional Yalta is being held. Respected people are asking us: 'Ukraine, you paid the highest price, we were just standing next to you, what should we do with Russia? And we say: 'What the fuck do we care about Russia? We have our own thing to do here!
I think this is an inferiority complex, I'm sorry. This is not a proactive, weak position. We have to be adults. We have to put aside the inferiority complex and say, excuse me, we have a plan to deal with them. We have known them for three hundred years, we know them from the inside. We have built them, and now we are going to pack them back up. This is a proactive Ukrainian position," says Liski.
"We need to have this plan. We need to impose it. Because if we remain silent, the next time we are called, they simply won't call us. And why should they be called? They sit and keep silent. They will sit and say: we don't need anything from Russia, let them get the hell away from us with their Russian language. This is a weak position," the businessman adds.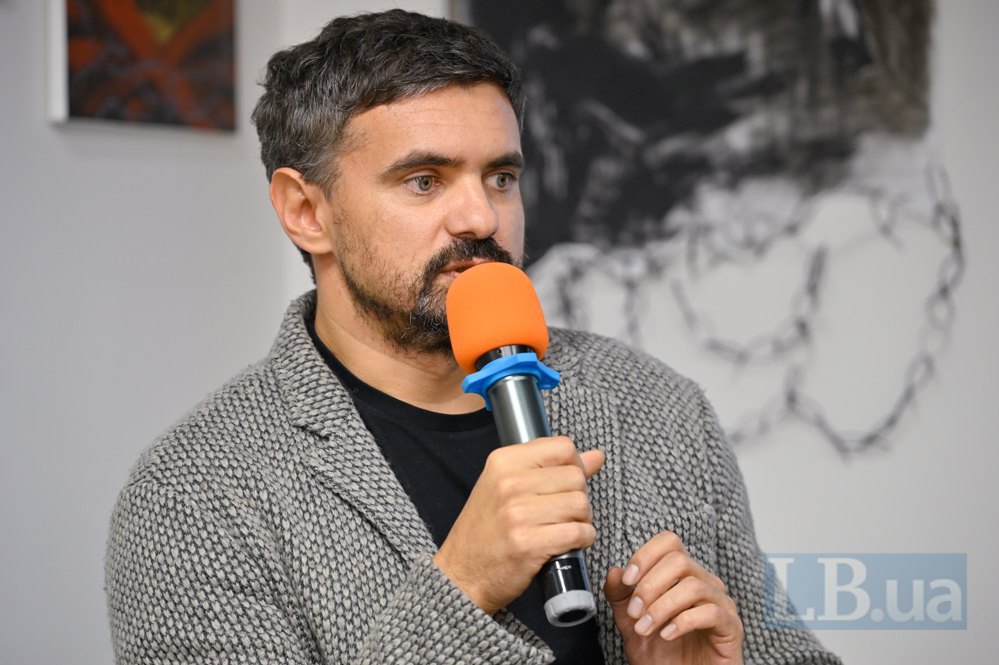 Ihor Liski, Chairman of the Supervisory Board of EFI Group
In his opinion, there are at least three positions from which to start considering any strategic relations with Russia.
The first is membership in NATO and the EU. "We have to be in NATO and the European Union, take a proactive position in these structures, build relations with Russia not only on behalf of Ukraine, but also on behalf of the European Union and the North Atlantic Treaty Organisation," Liski said.
Position two is intellectual capacity.
"Once again, I return to the fact that the world does not yet have an answer to what it wants Russia to become, how to bring back the civilised component there. Everyone understands that this is a monkey with a nuclear grenade, and until we have this answer, it is difficult to predict even our victory. No one believes that Navalny will pop up somewhere and they will suddenly become normal. And the world doesn't either.
I'm not a politician, I can say banal and cynical things to land us. But I am sure that we would have much more weapons and capabilities if we offered the world a clear plan to defeat Russia. We need this simple and understandable plan for the world," said Liski.
The third position, according to Liski, is economic partnership.
"We need Poland and, it's hard to say, Turkey as great allies to cut Russia off from the civilised world. So that we, having a partnership, try to build relations with Russia from the position of strength and pressure," he said.
"And we definitely need to study Russia. I am sure that there should be a European or even a NATO centre for Russian studies in Kyiv, Ukraine. And it would be great if we had a proactive position in this regard," the businessman concluded.
Ihor Liski was supported by writer and volunteer Serhiy Zhadan.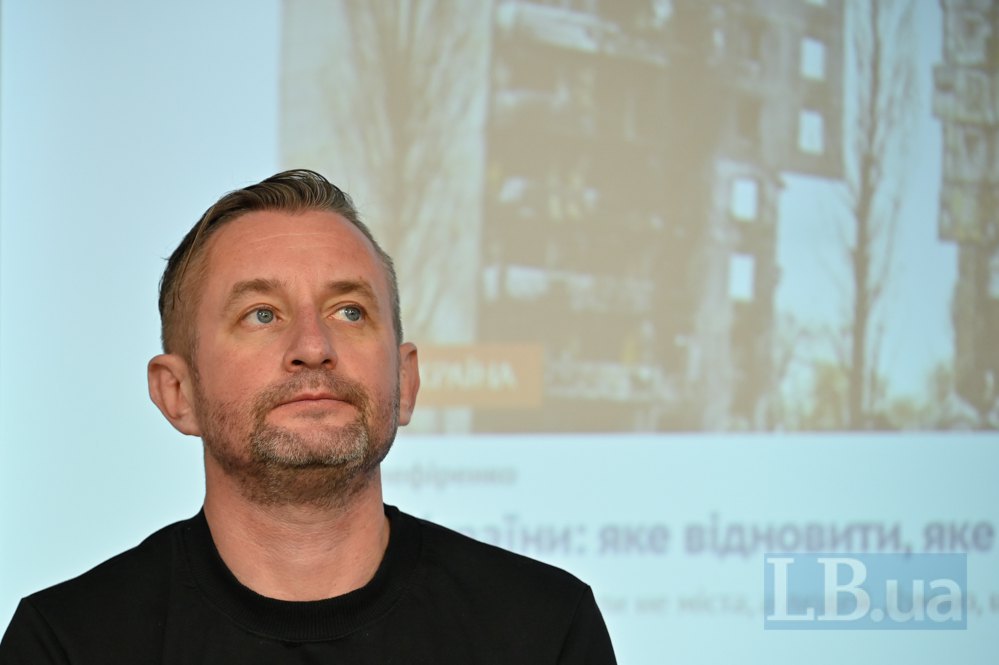 Serhiy Zhadan, writer and volunteer
"Whether we like it or not, we are unfortunately doomed to somehow interact with Russia. Even after a pause, which will undoubtedly exist. I came from Kharkiv, and when you live on the 10th floor in Kharkiv, you see a rocket flying from Belgorod, and you realise they are not going to disappear," says Zhadan. That is why he emphasises the need to strengthen cultural defence and cultural diplomacy, as he believes that the war of cultures will continue after the armed war (for more details, see the link).
Dmytro Zolotukhin, Executive Director of the Institute of the Post-Information Society, also defends the need for a clear strategy towards Russia. According to him, today there are two documents related to this topic - Volodymyr Zelenskyy's formula for peace, 10 Steps to Peace, and the Manifesto for Sustainable Peace, which was signed by more than 150 representatives of Ukrainian civil society. These documents do not correlate with each other, and neither the government nor civil society addresses each other to do so, he says.
"Let's assume that the summit of state leaders announced by Volodymyr Zelenskyy is held, and everyone supports Zelenskyy's peace formula. What happens after that? We have successfully completed this work - the document has been supported - what should happen next?" - says Zolotukhin, emphasising that the peace formula document provides specifics, including for foreign partners.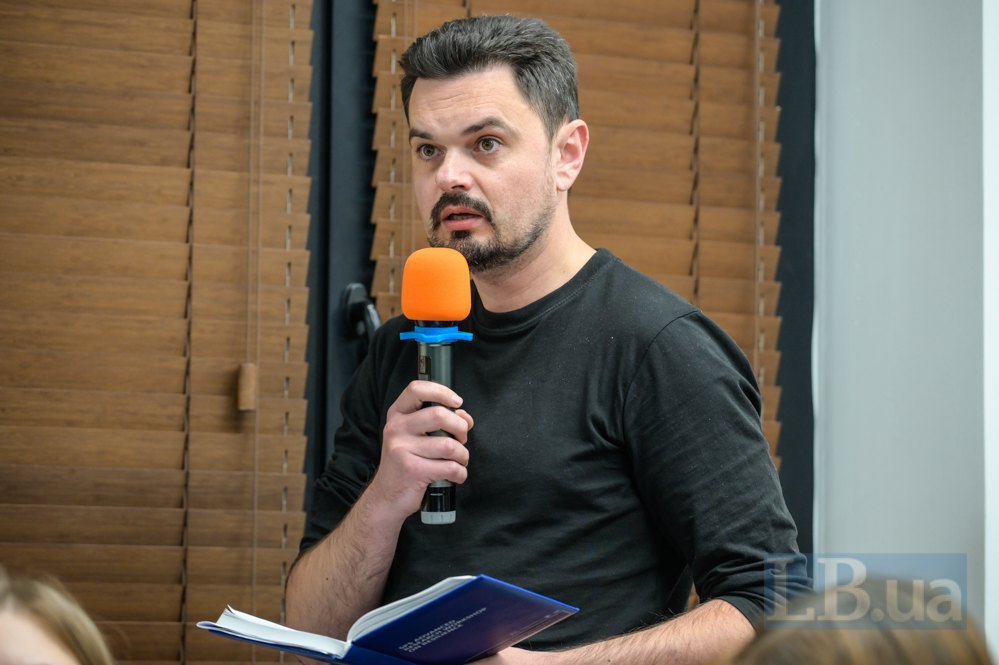 Dmytro Zolotukhin
"The New Yorker published an article by Susan Glasser, where she refers to unnamed representatives of the US administration, and one of the commentators says the following: 'This administration cannot afford to win or lose this war.' This is coming from someone who is quite immersed in the situation in the US administration. Obviously, and this is confirmed by many experts, the US cannot afford to win or lose to Ukraine because it does not know what to do with it. Let's say Russia loses to Ukraine on the battlefield, people don't understand what will happen next, so they can't come up with a scenario of Russia losing," Zolotukhin said.
A similar opinion was voiced by Yelyzaveta Yasko, MP from the Servant of the People party and former head of the Ukrainian delegation to the Parliamentary Assembly of the Council of Europe. She notes that she sees confusion among Europeans and a complete lack of a plan for Russia.
"I often attend various events in the European Parliament. I think the mood is more depressed now than it was a year ago. There are new conflicts in the world. And very often, foreigners want to bring alleged Russian oppositionists in exile to the platforms of the European Parliament, PACE, and not only them, to show what Russia can be like, so that it does not disintegrate. Foreigners are afraid of Russia's disintegration because they have no plan for what to do with them. And this is where our role is very important. We have to explain that collapse is not a bad thing," Yasko said.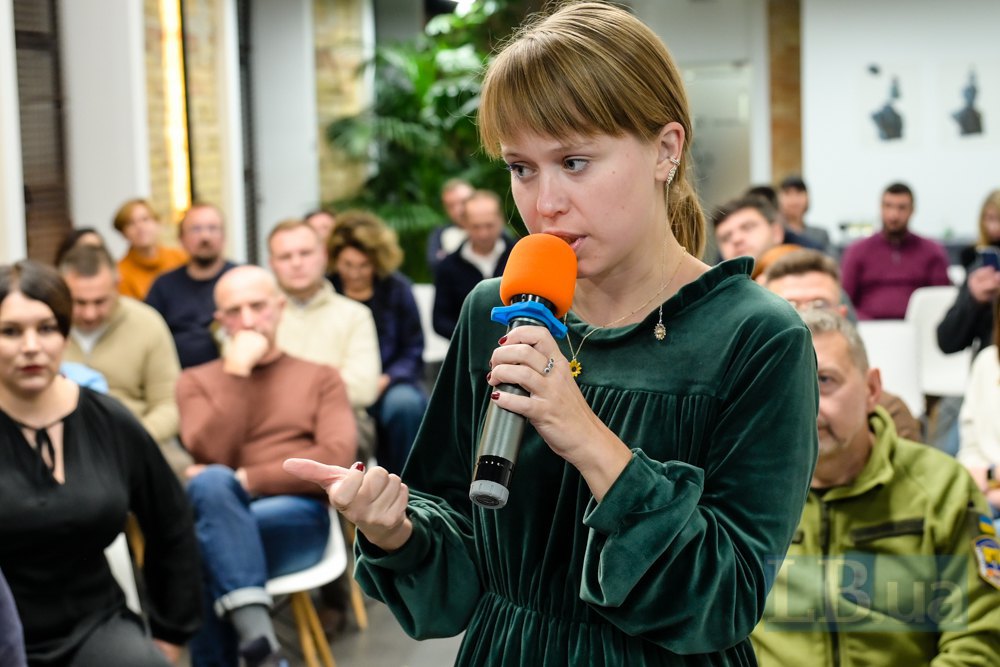 Yelyzaveta Yasko
And that is why we need a targeted state policy towards Russia, says Volodymyr Vyatrovych, a member of the European Solidarity party and historian. This policy should consist in reformatting Russia into a set of national democratic states, he is sure.
"This will be the first time, probably in hundreds of years, since Mazepa, when we will allow ourselves some kind of policy towards Russia. Yes, everything is very neglected, but in church politics, everything was also very neglected. However, we are now restoring our church independence," the MP said.
"I know that many people will say that one can only dream of this. But we need to understand that any strategy is also a dream, based on a plan. If we put this dream on a certain time plan, it will turn into a strategy," the historian is sure.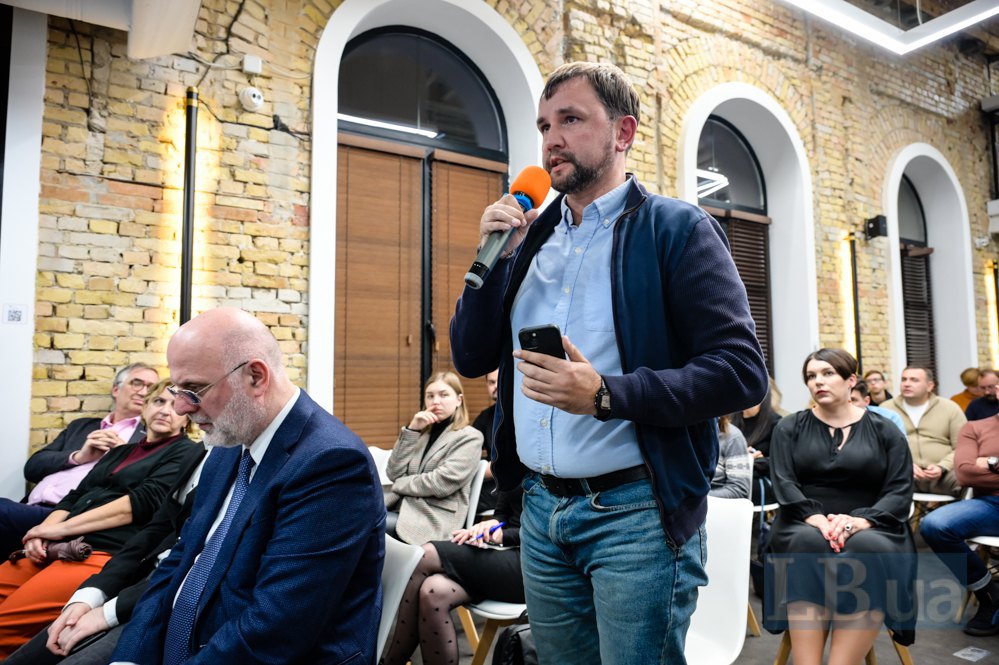 Volodymyr Vyatrovych
In addition, he notes, we have no other way to contain Russia - occupying it will not work because of its enormous size, and establishing some kind of administration to protect ourselves from danger will not work either.
"Ukraine's only bet should be on these very underdeveloped, very unambitious, now enslaved peoples of the Russian Federation. Only by cooperating with them will we be able to change something in Russia.
Yes, this is a long work, but we have to start it now. And, in principle, I am glad that something is already being done. And I can speak here, among other things, as the secretary of the Temporary Special Commission of the Parliament, whose task is to develop the principles of this policy. And it is good that this is happening. The creation of the Siberian battalion is good news. This is a very correct signal, absolutely correct. I am confident that with these, albeit very small, very uncertain steps, we will reach this goal, which still looks like a dream," the MP concluded.
"We have our own thing to do, or why we should ignore Russia"
Oleksiy Danilov, Secretary of the National Security and Defence Council, was the main apologist for the idea that we should take care of our country and let Russia disintegrate by itself. He emphasised that Ukraine has many challenges and problems that need to be solved in order to become a strong state in the global coordinate system. And we need to focus on this.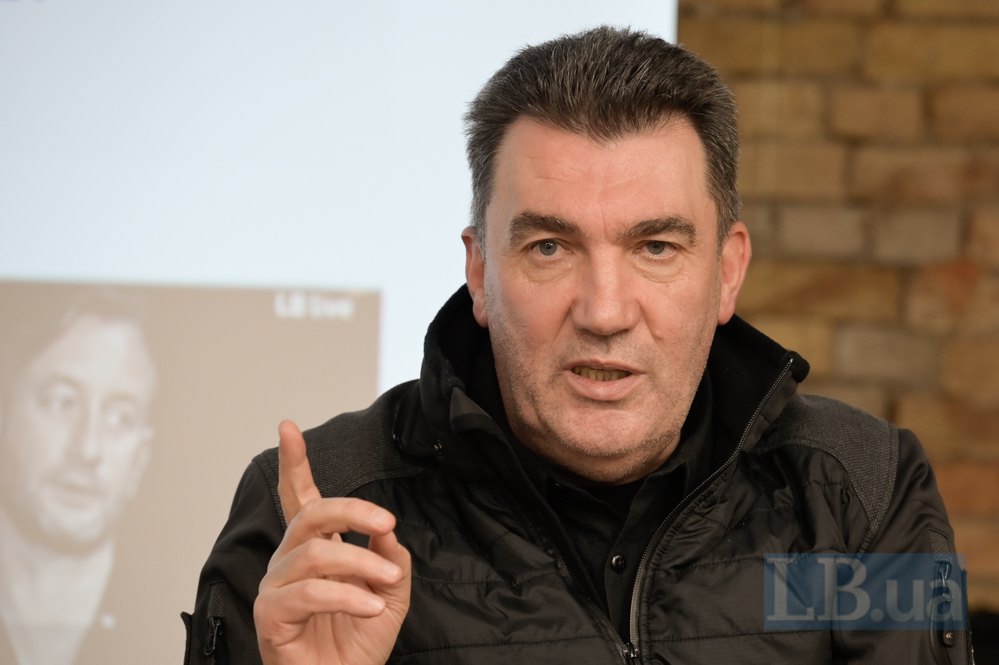 NSDC Secretary Oleksiy Danilov
"Do we, as a state, have a plan, a strategy on how we will act if they (Russia - Ed.) collapse tomorrow or if they continue to maintain their strength? We have to do our own thing. We don't need them, period.
We either become a country with a capital letter, a member of the world community, or we are constantly at odds with our crazy neighbour. It's like living in a communal apartment: you always have to quarrel with someone, so why should we waste time on this?
We need to build our country, we have questions and challenges. If we do this, complete the tasks, we will move forward very quickly. We don't need to spend all our time figuring out what happened and who is a doctor to whom. We need to talk to the rest of the world," the NSDC secretary said.
According to Danilov, after the events in Israel, the world has reached a certain plateau, and in order to fit itself into the global coordinate system, Ukraine must build its own state according to the laws of democracy.
"Stop dreaming that we are a globe that solves everything, that we have enough time to tame and re-educate Russia, to do other things. Let's take care of our country. We have to answer a very simple question: who are we?
...We are not a separate state, not a separate institution. Either we live by the laws of democracy and adopt these laws, have a responsible society, responsible political parties, and are in a single coordinate system, or we are each on our own, and then nothing good will come of it," the NSDC head said.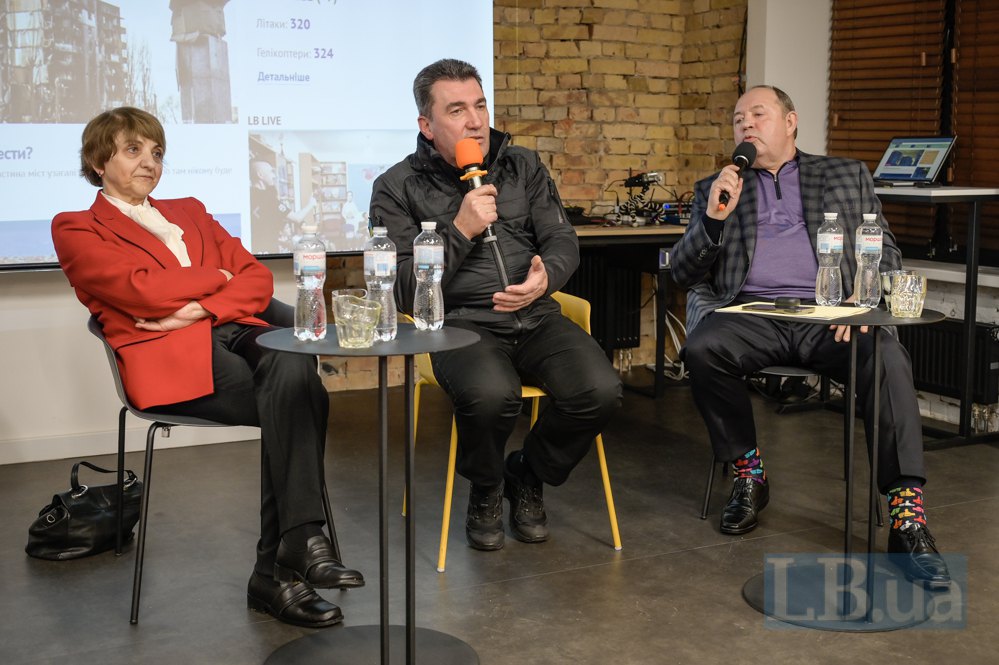 According to Danilov, today we have problems with building a society, with education, culture, history, which has been rewritten all along, with meeting the criteria for joining NATO and the European Union, and we need to focus on this.
"Today we have no society. There are no political parties. There is no political culture. There is no culture of paying taxes. We are starting, but not finishing. We don't finish anything we start. Take decentralisation, for example, how many years have passed? There is no end in sight," said Danilov.
"We do not need to deal with them, they will fall apart without us. We need to take care of our country. We need to become strong, powerful, and preserve our subjectivity," he added.
He is convinced that the illusion that we need to have a strategy towards Russia is created by the use of the Russian language.
"What do we want from them? The only thing is to 'ask' them to leave us alone. The rest is up to us. Until our society switches to English as a second language, we will be in an environment where we need to talk to them about something," Danilov concluded.
He was supported by Vitaliy Hayduk, a businessman, founder of ISD Corporation and chairman of the Supervisory Board of MIM-Kyiv. He believes that we will not have to do anything at all with Russia if the world fulfils its promise and provides security guarantees.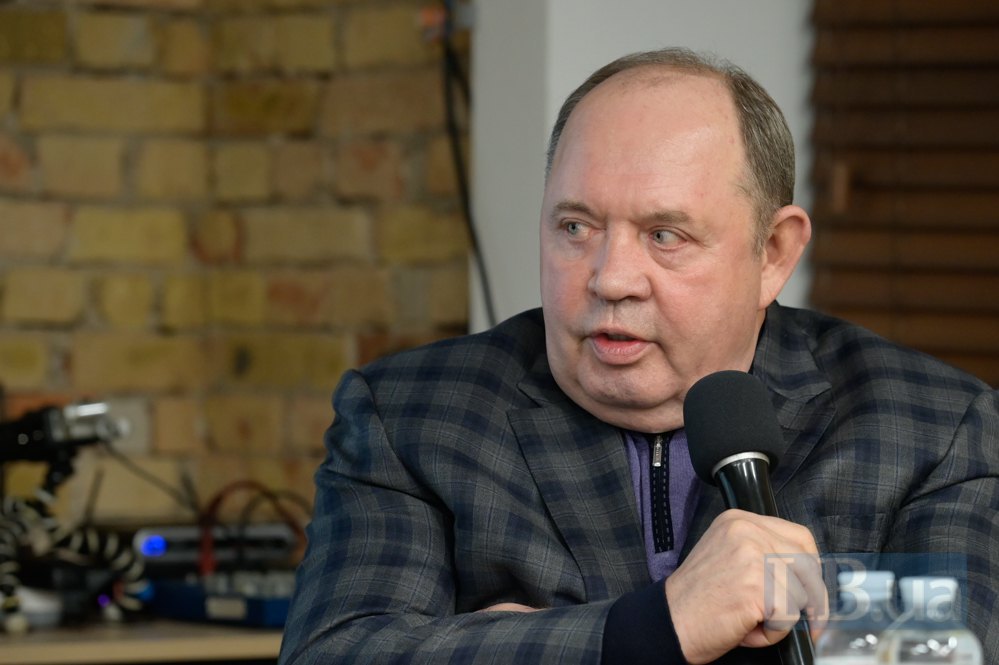 Vitaliy Hayduk, businessman, founder of ISD Corporation, Chairman of the Supervisory Board of MIM-Kyiv
"Maybe we should start doing our own thing? Don't have a discussion between society and the government, the government is changing. And within the society itself, without the authorities, to find a consensus on what kind of education we want to have, what kind of medicine, etc.", says the businessman.
In his opinion, it is also important for Ukraine to demonstrate that it is also part of the European world.
"When we want to join the European Union, they ask who are you? What will you bring us? We accept you into our family, we understand what we can give you, and we also want to understand what we can take from you. And this is important," says the businessman. He notes the same with NATO: "You know what a general said? Do you want to join NATO? We don't mind, but how are we going to communicate if you have only six generals who speak English? Do you understand?" And this is not a question of acceptance, this is a question of fulfilling tasks. So let's take care of our country, to hell with Russia," Hayduk concluded.
Vira Aheyeva, a professor at the Kyiv-Mohyla Academy and Shevchenko Prize winner, also emphasises the need for internal structural changes and presentation to the world.
"We don't need to deal with Russia. We need, as Pavlo Tychyna told us, and I strongly support this idea, to do our own thing. And this is to present ourselves to the world and show ourselves to the world. We have to make efforts to make our artists and writers visible, so cultural policy and cultural diplomacy are essential," says Aheyeva.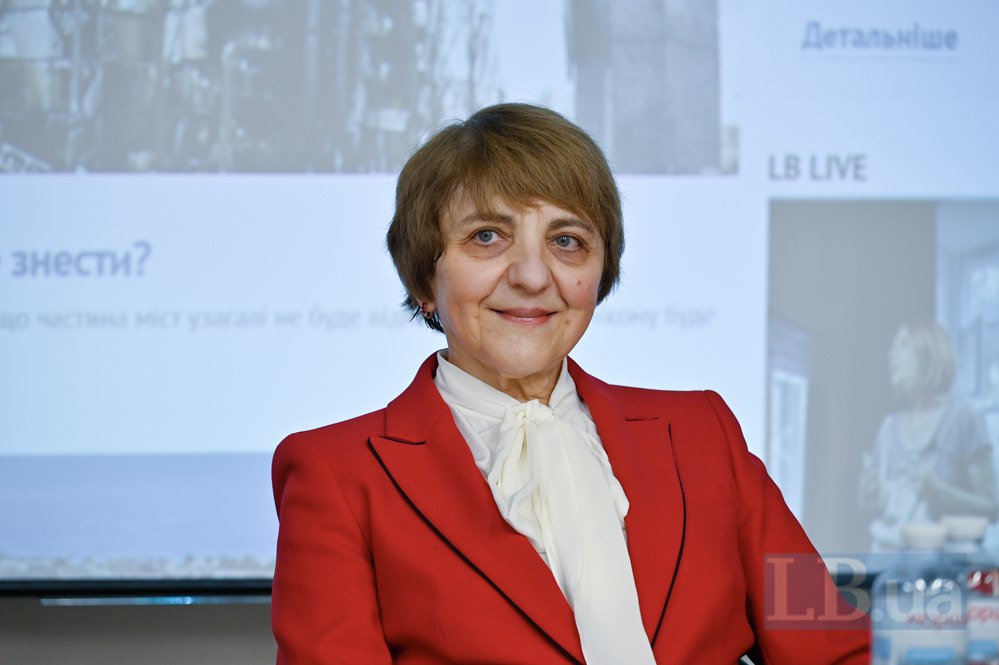 Vira Aheyeva, professor at the National University of Kyiv-Mohyla Academy
Natalya Kryvda, a professor at the Taras Shevchenko National University of Kyiv, shared a similar opinion from the audience.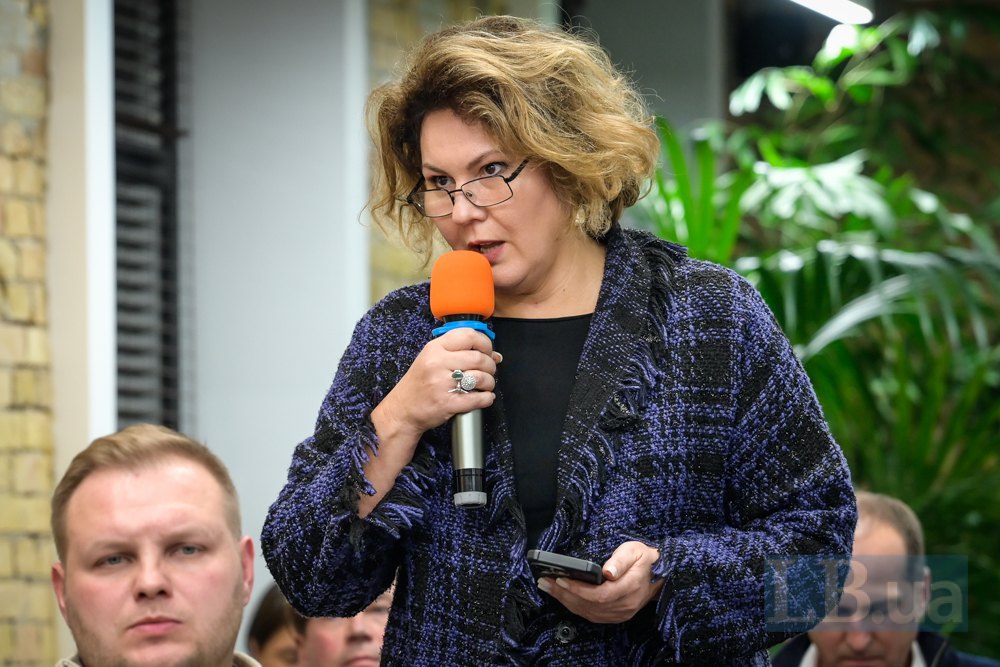 "Can I take Mr Danilov as an accomplice? There is no strategy for cultural development in Ukraine. There is no strategy for humanitarian development in Ukraine. The Ukrainian Facility is forming a value proposition for the Ukrainian Foundation, but there is no culture there at all.
Let's take care of ourselves. I would like you to advocate for the interests of civil society and Ukrainian citizens in terms of cultural development. This is not a complaint, it is a reminder to ourselves that we are cutting back on the very culture that should be the value framework of our existence. Culture is not entertainment, not something that comes after a buffet. It's about meanings," says Kryvda.