Security council's declassified transcript said meant to highlight Crimea issue
The guest of Sonya Koshkina's Left Bank programme is the head of the Ukrainian parliament's defence committee, Serhiy Pashynskyy.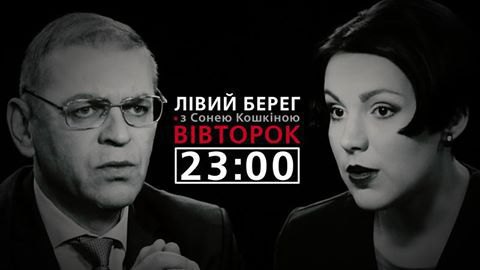 "We did not aim to publish the transcript of the National Security and Defence Council of Ukraine (the transcript of the council's first meeting after the annexation of Crimea – ed.), it was published as one of the elements of the report by the Main Intelligence Directorate. It is available for public access on the website. Why have we agreed to it? Lately, there has been such an impression that the war in the east and the aggression in Crimea are the things out of our concern. We have revealed the whole array of our intelligence reports. They contain interesting things discussed by nobody!" a People's Front MP and the head of the parliamentary committee for national security and defence, Serhiy Pashynskyy, has commented on the publication of the document which caused a sensation.