Ukrainian speaker insists coalition has 230 MPs
The parliamentary coalition has always existed, says the speaker.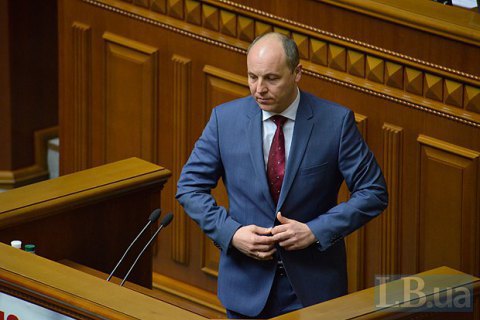 "According to the documents that I was provided by the parliament apparatus on the eve of the vote [for the appointment of a new cabinet headed by Volodymyr Hroysman], the coalition had 237 members, but seven MPs gave up their mandates [after being appointed members of the new cabinet]," parliament speaker Andriy Parubiy said during a TV appearance on 18 April.
He said he was prepared to name every signatory to the coalition agreement.
He said the parliamentary coalition had "always existed" and he "never had any doubts" about whether there was enough signatures under the coalition agreement.
"The argument was that, according to earlier clarifications of the Constitutional Court, the number of MPs in member factions should be no less than 226. Therefore, by the time many unaffiliated legislators who were in the coalition joined the Petro Poroshenko Bloc, we hit the 226 figure and only then did we hold the coalition meeting," Parubiy said.