First of all, of course, to the economic bloc – the heads of the ministries of finance and economic development as well as the heads of the ministries of infrastructure, energy and agrarian policy. But first let us briefly mention those who left the government.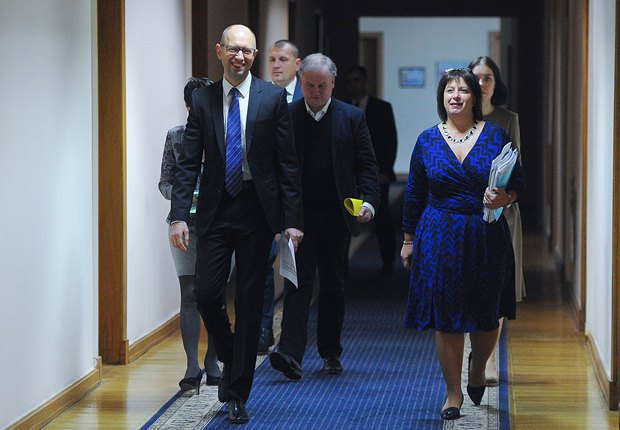 Technocrats are leaving
Natalie Jaresko (Finance Ministry), Aivaras Abromavicius (Economic Development Ministry), Andriy Pyvovarskyy (Infrastructure Ministry), Volodymyr Demchyshyn (Energy Ministry) and Oleksiy Pavlenko (Agrarian Policy Ministry), who lost their posts, all came to public service from business. Jaresko, Abromavicius and Demchyshyn worked for investment companies, Pyvovarskyy was in charge of a multi-profile company, Continium (WOG filling stations, KOMO cheese, Halychyna dairy), Pavlenko was in agricultural business. It is not surprising they approached public service as business. Later Andriy Pyvovarskyy admitted that a minister also has to be a politician, otherwise it is difficult to lobby for changes in parliament or fight against bureaucracy. The former business people lacked this – bills prepared by ministries had a rough time going through parliament and were often passed at the last possible moment and under the pressure from the international organizations at the risk of disrupting budget financing. It would be enough to recall the confrontation between Natalie Jaresko and Nina Yuzhanina with regard to tax changes, and it was not a one-off case.
Also, many technocratic ministers paid little attention to their public image and communication with media. The Finance Ministry was in favour of meeting journalists "off the record" instead of giving interviews. Volodymyr Demchyshyn was simply rude towards journalists and had to apologize afterwards. The Economic Development Ministry had a bright speaker, Deputy Minister Maksym Nefyodov, who oversaw the ProZorro e-procurement system and whom journalists found easy to talk to. However, Oleksiy Pavlenko from the Agrarian Policy Ministry was perhaps the most responsive one among other technocratic ministers. Not only did he easily agreed to interviews but also wrote articles and columns on his own. Although one may argue they were informative.
As for the technocratic ministers' effiiciency, at least Ukraine's foreign creditors and economists thought high of it. The technocrats managed to stabilize the economy and lay the groundwork for future growth. Meanwhile, ordinary citizens and the social and political press treated them rather cautiously, if not with animosity. First of all because the actual living standards of Ukrainians got worse (some thought Yatsenyuk's government was to blame, not that of Azarov-Arbuzov). And certainly due to communication problems and information attacks by ill-wishers.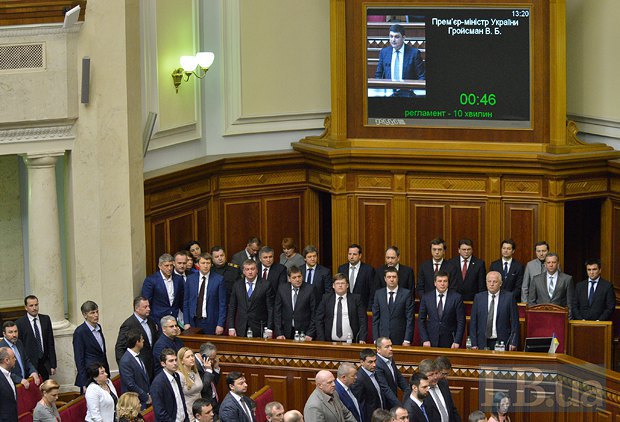 Who is going to replace them?
Although the names of the key ministries' heads have already been announced, it is too early to say what Hroysman's government is going to be like. Some new ministers of the economic bloc were in the previous government though on different posts.
For example, Infrastructure Minister Volodymyr Omelyan was [Infrastructure] Minister Andriy Pyvovarskyy's deputy in the previous government. He does not hail from business, he is a very experienced official who used to work for the Foreign Ministry, the Economic Development Ministry, the Environment Protection Ministry, the Finance Ministry and the Infrastructure Ministry. Since December 2014, he has been in charge of the Infrastructure Ministry's apparatus. There is hope that he will continue Pyvovarskyy's policy on his post.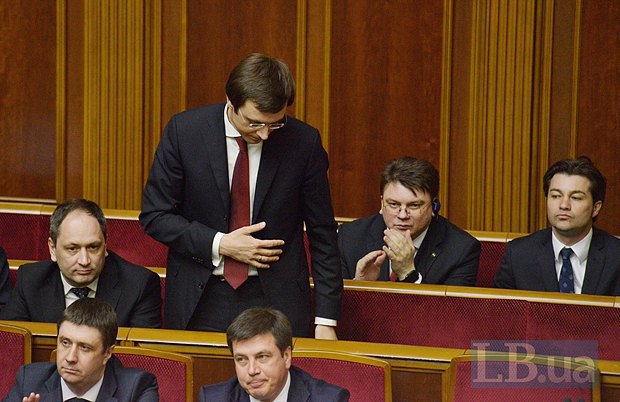 Volodymyr Omelyan (about to sit down)
Stepan Kubiv is the first deputy prime minister and economic [development] minister at once, an MP elected on the Petro Poroshenko Bloc's party list, who was appointed the National Bank of Ukraine's [NBU] governor immediately after Maydan [pro-EU, anti-government protests in 2013-2014]. He was a good "superintendent of the revolution" but his performance as the central bank's head can hardly be described as successful. Valeriya Hontareva's team (despite harsh criticism in the press) is to credit for nearly all the achievements of the NBU (reform of the internal structure, exchange rate stabilization, cleansing of the banking system). It seems his [Kubiv's] main task will be to prepare state-owned companies for privatization, the task which Aivaras Abromavicius has failed.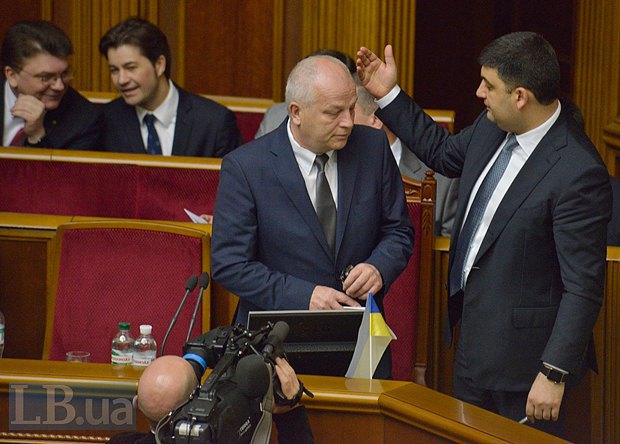 Stepan Kubiv (left, next to Volodymyr Hroysman)
Finance Minister Oleksandr Danylyuk was a deputy head of the Ukrainian presidential administration and the president's representative in the Cabinet of Ministers. He studied in the USA, headed an investment fund, and worked as a senior consultant at the famous British company McKinsey & Company. It may well be said that he has a business background. Danylyuk is one of the founders of the Kakha Bendukidze Free Market Centre, making him a supporter of radical market reforms. Oleksandr also publicly spoke in support of Odesa regional governor Mikheil Saakashvili and suggested that he should be appointed prime minister instead of Arseniy Yatsenyuk. Novoye Vremya said that he was registered as the director of two British companies while being a Ukrainian official. Oleksandr Danylyuk explained on Facebook that he is a partner in one of the companies and has honestly declared the income he received there, and that he has already sold the other company.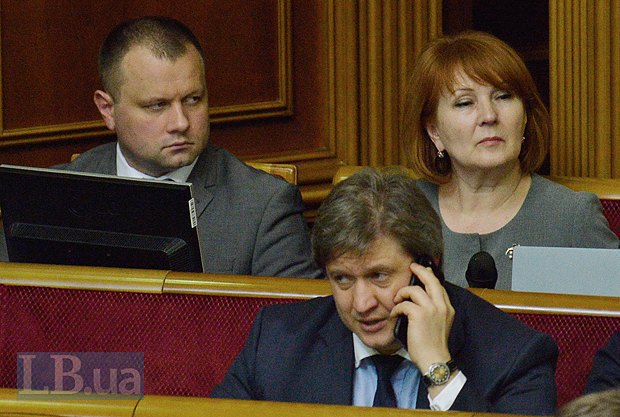 Oleksandr Danylyuk (speaking over the phone)
Agrarian Policy Minister Taras Kutovyy is a Petro Poroshenko Bloc member elected to parliament from a single-seat constituency, not on the party list. He is a financial manager, a former head of the Rise agricultural company in 2010-11 before Oleh Bakhmatyuk bought it from Vitaliy Tsekhmistrenko. He lobbied agrarians in parliament and headed the respective committee. The press described him as one of the leaders of Vitaliy Klitschko's UDAR group in the Poroshenko Bloc.
One more Petro Poroshenko Bloc MP elected from a single-seat constituency, not the party list, is Ihor Nasalyk, a new energy minister. He was a deputy head of the respective parliamentary committee, a long-time mayor of Kalush in Ivano-Frankivsk Region, a member of the supervisory boards of Ukrnafta and Naftohaz [Ukrayiny]. It is interesting that during the historic vote for the bill on joint-stock companies, which was disadvantageous to Ihor Kolomoyskyy, Ihor Nasalyk did not vote as he was absent from the chamber.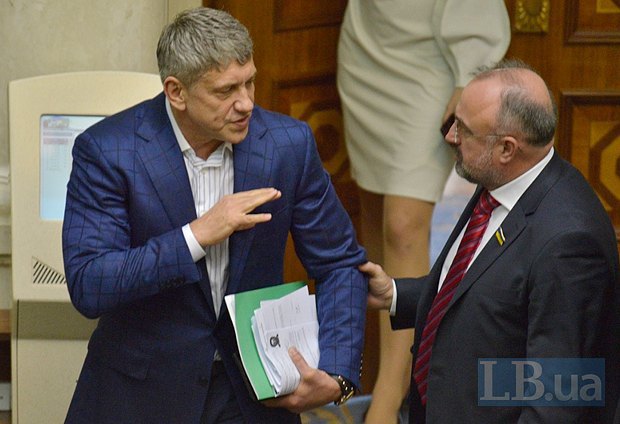 Ihor Nasalyk
As you can see, the new ministers' names do not give you the wow effect that the appointment of foreigners and technocrats did last time. The new Cabinet of Ministers does not look like the government of reformists. It is a motley crew with a declarative programme – no optimistic expectations. On the other hand, judging by the leak of information which happened when negotiations were underway, the government could have been worse. Let us take comfort in this.