Ukraine has successfully conducted the first test launch of the new model of a missile, presidential adviser Yuriy Biryukov has said on Facebook.
"The first launch of a new missile has just been held. Success. Spot on," he said.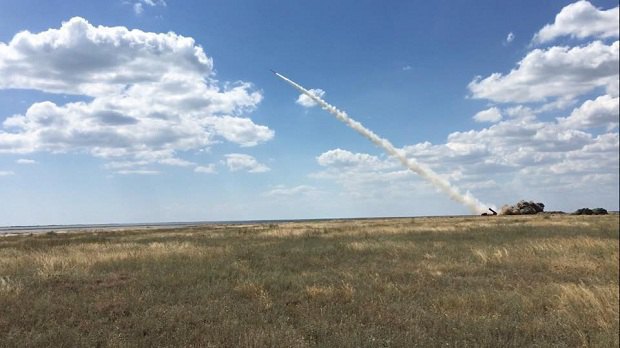 The model is yet unknown but the launch was a success and the missile hit the target. The missile was designed by the Yanhel Pivdenne Design Bureau (Dnipro) and the Kyiv-based Luch state-owned design bureau, Luch's press service has said on Facebook.
"The pastor approves," Biryukov said, referring to the secretary of the National Security and Defence Council, Oleksandr Turchynov, aka Pastor, who observed the launch.