Cabinet ruled out raising retirement age (updated)
Vice PM says improvement of standard of living of Ukrainians is a priority.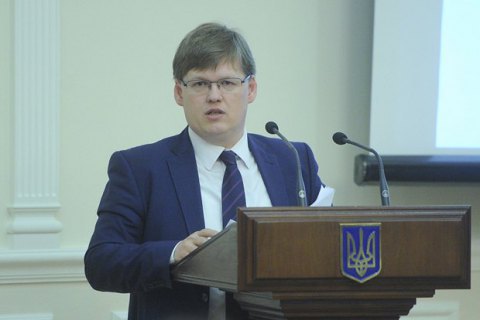 Pavlo Rozenko
Ukraine will not raise the retirement age until the level and quality of life and life expectancy of Ukrainians improves, said deputy Prime Minister Pavlo Rozenko.
"We cannot raise the retirement age for our citizens. This issue is a long term perspective, after we raise the level and quality of life of the Ukrainians, and, most importantly, significantly increase life expectancy in our country," Rozenko said on the air the National TV channel on 4 October.
Update. The Minister of Finance Oleksandr Danyluk at the briefing said the government has pledged to the IMF to determine the model of pension reform before the end of the year. This model, he said, may include raising the retirement age.
"Until the end of December we will not raise the retirement age. However, we should decide on the model of pension reform until the yearend. It may include, among other things, a gradual increase in the retirement age," the minister said.
Earlier, the IMF made public its memorandum with the Ukrainian government, which said that Ukraine pledged to accept the changes in pension legislation before the end of December 2016.
In particular, the government should reduce the opportunities for early retirement, tighten the eligibility criteria for a minimum pension, abolish privileges for any profession (except the military), and extend the base of contributions to the social security system.