Expert: ministerial workers to win state secretary posts
The parliament and the Cabinet did not fulfil conditions necessary for the arriva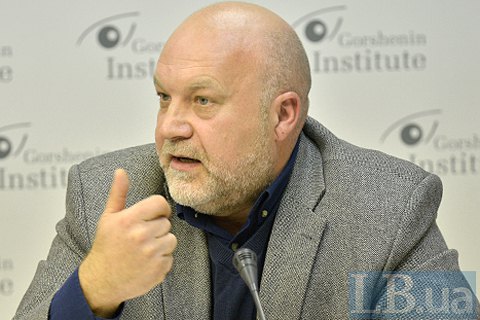 Serhiy Soroka
Ministerial workers will be the first to win the contests for the posts of state secretaries, says Sergei Soroka, an expert for New Country and RPR think tanks. Soroka believes that the current employees of ministries have a clear understanding of the position they will be seeking and what they will have to deal with. In the meantime, outsiders will hardly succeed because of flawed legislation, he said at a roundtable organized by Gorshenin Institute the reanimation Package of Reforms on 26 October
"When a new person comes to work in a ministry, he is like a kitten thrown into the river. Shall he sink or swim is anybody's guess. In the first place, the powers of ministers, their deputies and state secretaries are poorly outlined. They were supposed to be defined by the bill 4526-d, which is stuck in the Verkhovna Rada and is being blocked by someone," the expert said.
"The second regulation, which was to be adopted, is the so-called concept of formation of a group of reformist cadres. All these steps are spelled out in the Strategy for public administration reform in Ukraine for the years 2016-2020, which the government approved in late June," he reminded.
"Which is to say, steps should have been made to minimize the risk of conflicts between ministers, his deputies and state secretary, and the risk of sabotage on the part of the apparatus," said Soroka.
"The third problem is the uncertainty with wages. The Strategy says that the government had to work out the principal figures of remuneration for state secretaries and all the civil servants from the reformist group," concluded the expert.