The Democratic Alliance party at its 19 November elected its new leadership, which does not include MPs Svitlana Zalishchuk, Serhiy Leshchenko and Mustafa Nayem.
The new co-chairpersons of the party are Viktoriya Ptashnyk and Vasl Hatsko (previously these were Zalishchuk and Hatsko). The board includes Artem Romanyukov, Maksym Cherkasenko, Vladyslav Olenchenko, Yevheniya Mateychuk and Ihor Andriychenko.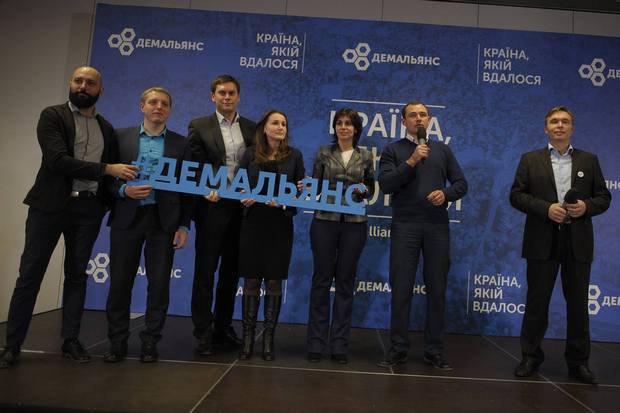 Left to right: Romanyukov, Andriychenko, Cherkasenko, Mateychuk, Ptashnyk, Hatsko, Olenchenko
Leshchenko and Nayem, who used to be on the board, did not make it to the new composition.
MPs Nayem, Leshchenko, Zalishchuk and Ptashnyk joined the Democratic Alliance in July 2016.
The party was set up in 2010. Its biggest success so far has been the election of two of its members to the Kyiv city council in 2014-15. The party ran in the 2014 parliamentary election together with Anatoliy Hrytsenko's Civic Position party, but did not clear the threshold.