President Petro Poroshenko has taken part in the opening of the 142nd training centre of the Ukrainian Armed Forces' Special Operations Forces (SOF) in Berdychiv, Zhytomyr Region, according to the president's website.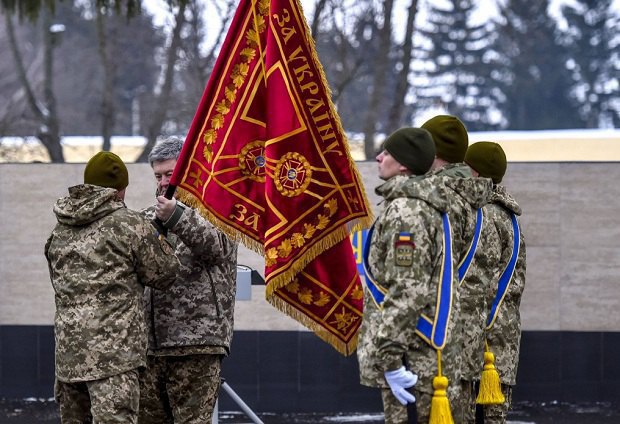 Poroshenko presented combat colours to the centre chief and congratulated the SOF troops on the 25th anniversary of the Ukrainian Armed Forces. The president said that having the centre opened this day was symbolic.
He said that the Ukrainian army's combat experience was a clear evidence that the army can be used effectively only if its personnel receives proper up-to-date training and equipment.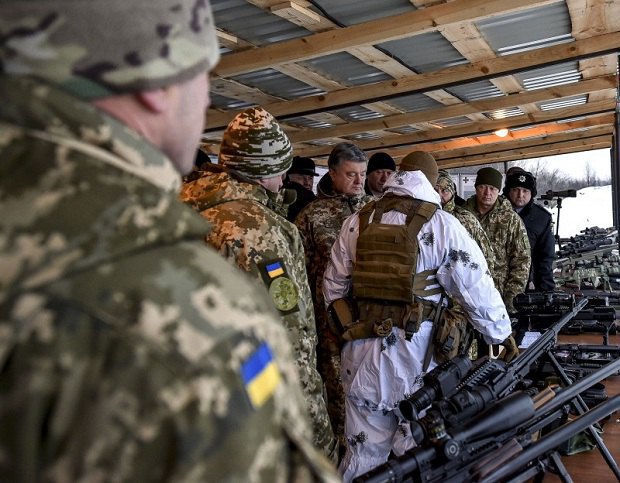 He added that this approach would be applied to the SOF being formed in line with NATO standards.
The president checked the centre's facilities, including the canteen, and various types of arms.