The fans of Dynamo Kyiv FC and Besiktas Istanbul FC have clashed on Kyiv's Independence Square.
The clashes, which also involved Kyiv and Kharkiv fans, also happened in adjacent lanes.
The photos of the incident were posted online by the Troublemakers&Ultras Action community on VK.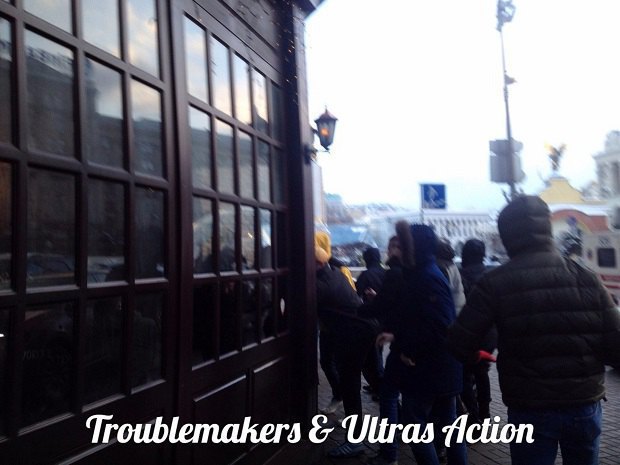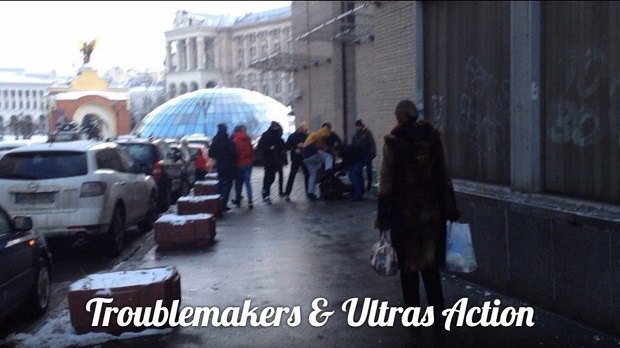 According to the National Police, one foreigner was hurt in a fist fight and was admitted to hospital.
Besiktas's fans trampled on Dynamo's flag on Independence Square.
Also, unidentified attackers smashed a currency exchange point and a car not far from the Olympic Stadium where the teams are playing tonight.
According to Football 1 TV, the fans continued to settle scores right before the match near the stadium. A source said around 300 people took part in the brawl. Ten sustained stab wounds.
Beşiktaş'ın çocukları Kiev'de @alphandogualp #Kiev #Beşiktaş #UCL pic.twitter.com/gf4Y0b6Xy8

— Beşiktaş Analiz (@Besiktas_Analiz) December 6, 2016