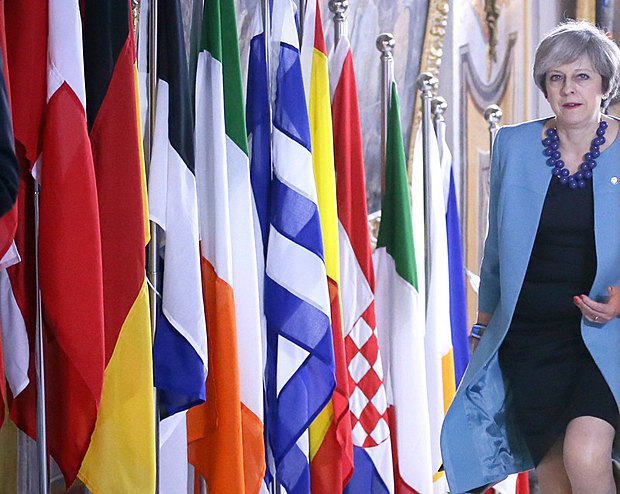 Theresa May
British Prime Minister Theresa May appointed an anti-subversion minister on concerns about Russia's possible attacks on the country's election system. The new office is expected to counteract Russian cyber attacks, fake news and money which can destabilize democracy.
Could you imagine the office of a special envoy in charge of counteracting Russia five years ago? It was simply impossible because the global landscape was different. Back then, Russia, as a G8 member, was dreaming of the status of an "energy superpower", seeking to persuade everyone that its energy supplies are reliable and flirting with the idea of a single economic space, from Lisbon to Vladivostok. While Vladimir Putin himself was the first representative of post-Soviet Russia to become TIME's Person of the Year 2007.
But everything went to pieces. After the aggression against Ukraine. Yes, the world did not want to believe it at first, taking its time and hoping to "understand Putin" while trying not to think about the Kremlin's earlier antics in Georgia. But after almost three years of dragging feet we are now witnessing an opposite trend when confrontation with Putin's Russia becomes the mainstream.
NATO says it is changing the tactic to "contain Russia".
The EU is setting up East StratCom Task Force under the European External Action Service to address Russia's disinformation campaigns against Ukraine and other European states.
Senior US officials get dismissed over their communications with the Russian ambassador while the US president's contacts with Moscow are scrutinized under the magnifying glass by the special services and the Senate.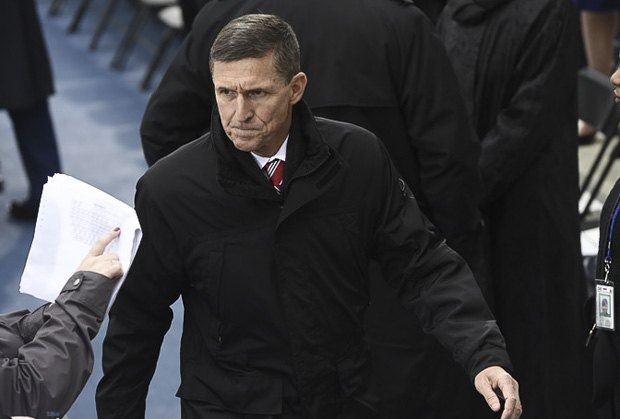 Michael Flynn, US national security adviser who quit over contacts with Russia
The International Court of Justice is hearing the case Ukraine vs Russia, with Kyiv accusing the Kremlin of the financing of terrorism. This is just the first lawsuit, with more waiting in the pipeline.
The EU consistently extends sanctions: on 13 March, it announced extending by another six months personal sanctions against 150 Russian individuals and 37 legal entities over the annexation of Crimea and the war in Donbas.
Therefore Putin's presidency after 2014 should go down inhistory as a "practical course on how to send everything down the drain in three years". As my friend who fled from Russia likes to say, "you need to have trust in Vladimir Vladimirovich, he will ruin everything on his own".
In the meantime, the world is entering an active phase of the "cold war" reality.
Analysts (from Russia, by the way) are now saying that it is necessary to develop and apply a doctrine similar to that of anti-Sovietism which existed during the confrontation between the democratic West and the totalitarian USSR, but which would be applicable to Putin's modern-day Russia. This approach should be based not on enmity (as the Russian propaganda seeks to put it) but on an integral system of historical and political views which would justify the need to limit the terrorist-destructive role of Putin's Russia in the world.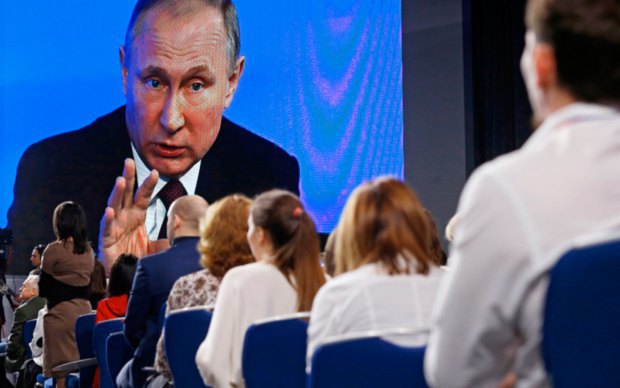 Read: How the world should react to Russia's terrorist-destructive efforts
In particular, this doctrine aims to create an environment in which modern-day Russia will find itself absolutely unwelcome and in complete moral isolation. We can already see elements of this come true.
We see how political and public activists, who openly declare their support for the Russian Federation (let alone contacts with the Kremlin), are bidding farewell to their reputation in society and even their careers. If it goes like this, expressing affection for Russia may well be taken as the same as endorsing German Nazism.
Historical parallels are appropriate in this case: the civilized West has finally destroyed the aggressive potential of Nazi Germany after it waged two world wars. It remains to be hoped that the West will act as resolutely with regard to one more troublemaking state which has in fact waged "World War III.