Two children have been killed by fire in a children's camp, Victoria, in Odesa Region. Firefighters also found the remains of the third body, police said.
Two more children were lightly injured.
The fire broke out in a two-storeyed wooden cottage at 23.34 Kyiv time on 15 September. By the time fire fighters reached the site, the building had been covered in flames. At 01.54, the fire was extinguished.
Other children had been evacuated to a safe place before the firefighters arrived.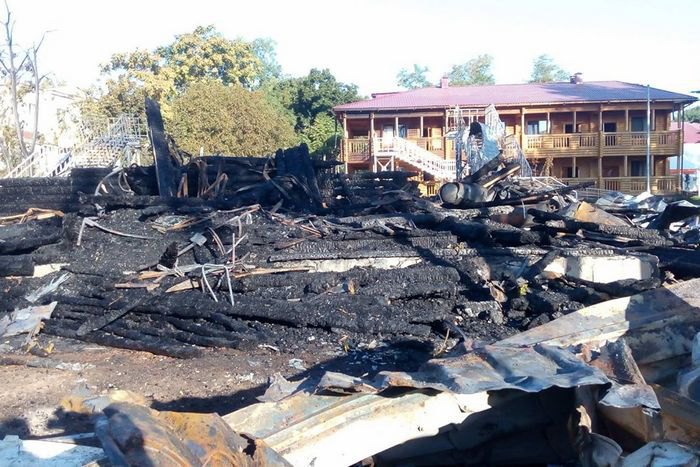 The camp had a modern sound-and-light fire alarm which was disconnected.
Police opened a criminal case over the fire.
Odesa Region has declared a two-day mourning for the victims of the fire.