The 300-m long bulk carrier Conquistador under the flag of Malta crashed into a pier in the sea port Yuzhny outside Odesa, the port's administration told Interfax-Ukraine on Monday.
The port did not elaborate on the details of the accident.
Meanwhile, a source told the agency that that damage was insignificant and the accident did not affect the working capacity of the berth or the vessel's buoyancy. There were no casualties.
A commission from the Administration of Seaports of Ukraine is working on the site to determine the size of damage that will be compensated by the captain or the owner of the ship.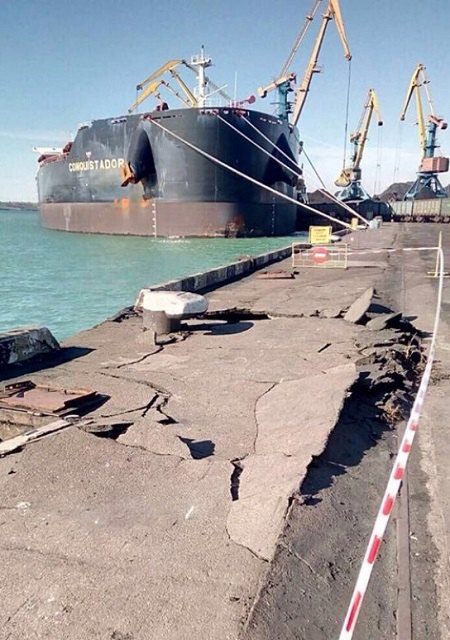 In a later update, the administration of seaports said the cost of repairs is preliminary estimated at 50 thousand dollars. The repair works will take approximately 2.5 months.
The berth is in working condition so unloading works are going on according to the schedule.
On Sunday, Russian media reported that the incident in the Yuzhny seaport caused "tens of millions of dollars' worth of damage" and paralyzed Yuzhny's work for at least a year.