The Ukrainian Orthodox Church of the Kyiv Patriarchate (UOCKP) held a cross procession in Kyiv to mark the 1030th anniversary of Kievan-Rus-Ukraine.First Deputy Interior Minister said 65,000 people joined the procession. He described the situation at the event as "calm and controlled". Public order was ensured by 2,500 law enforcers.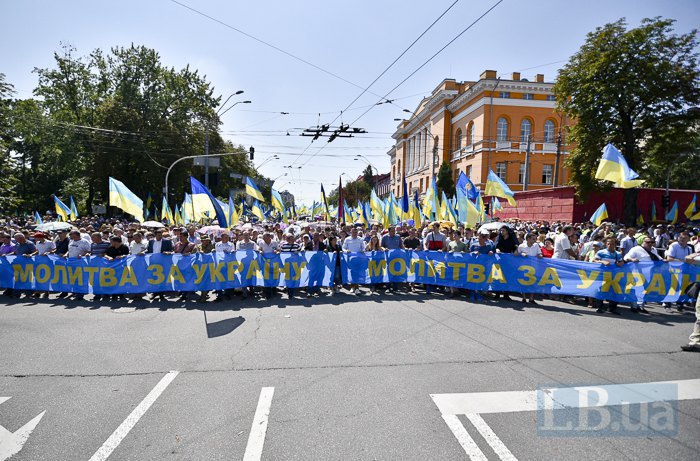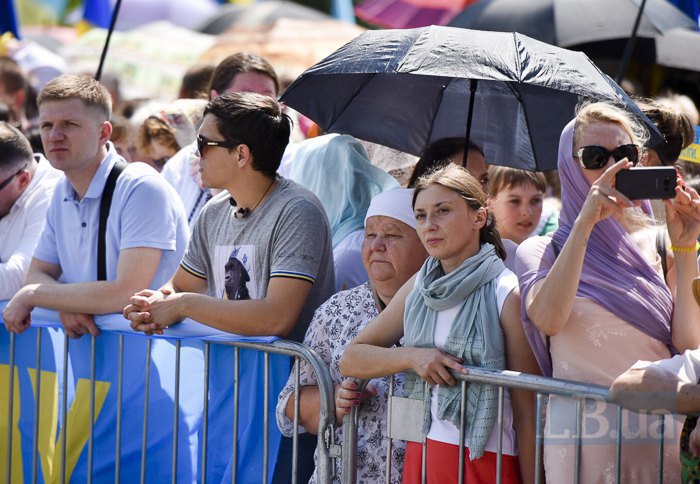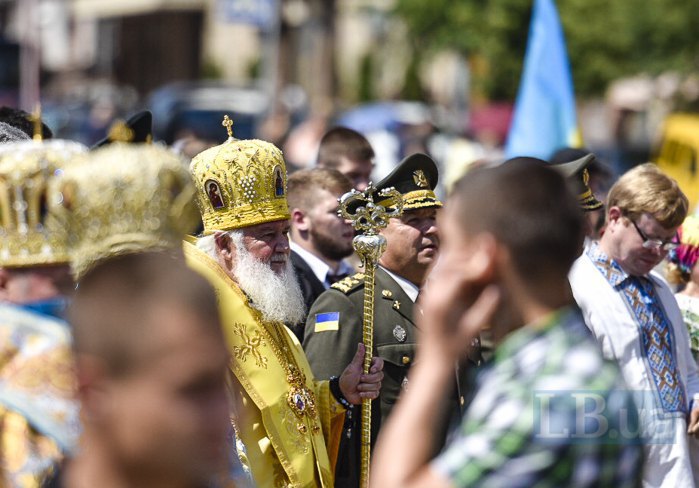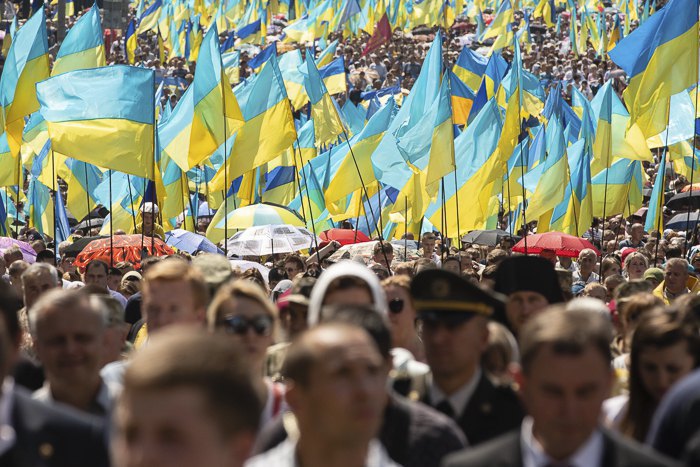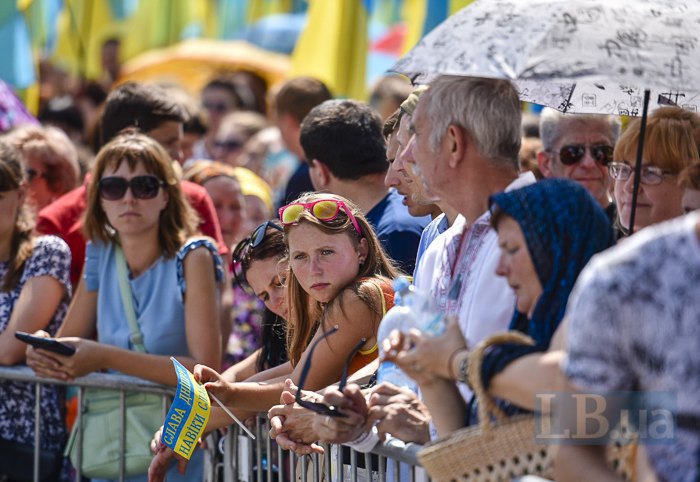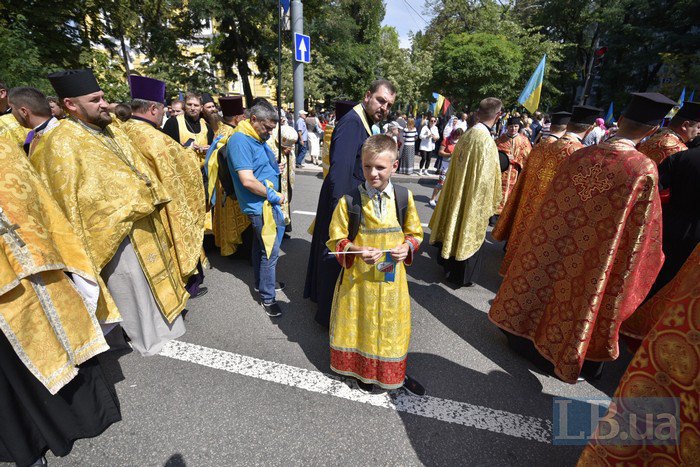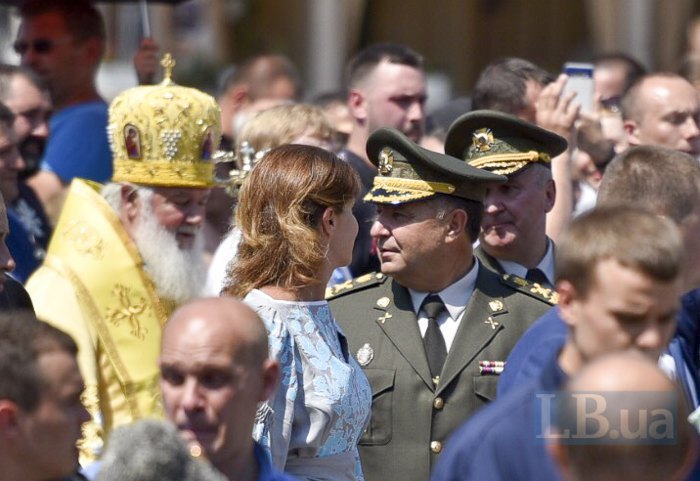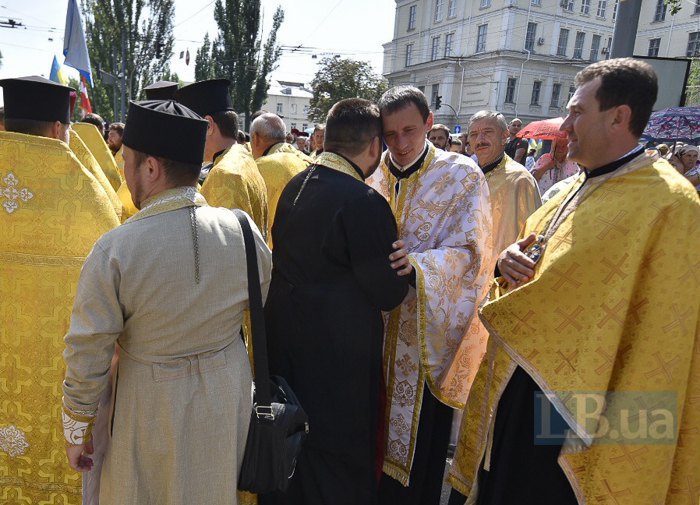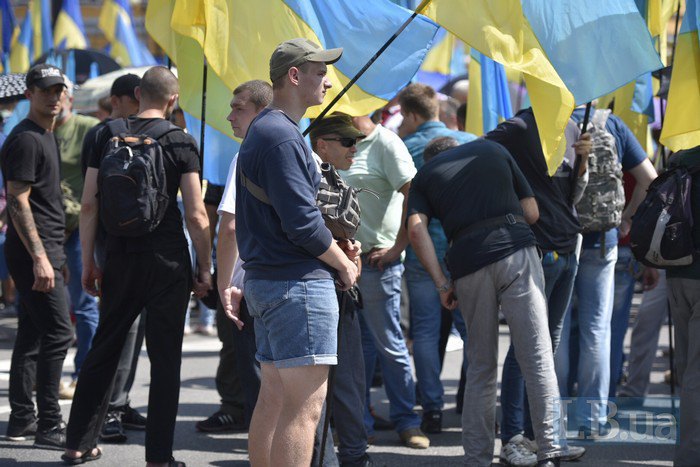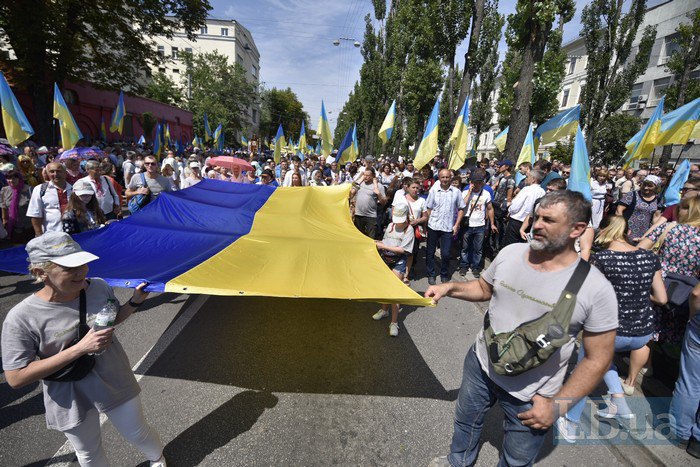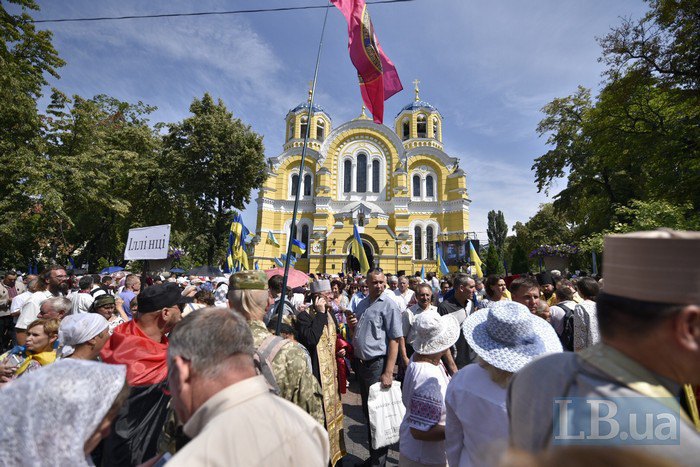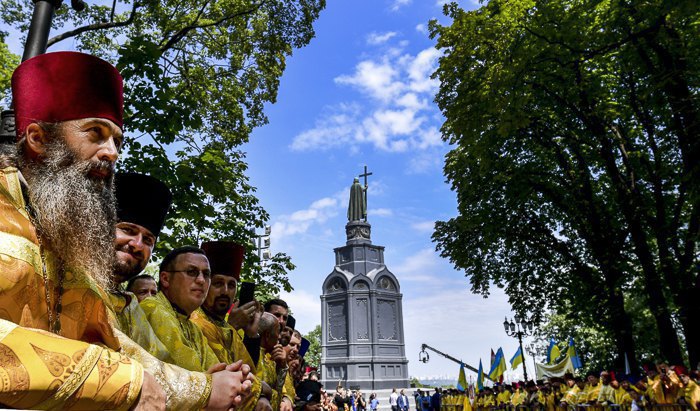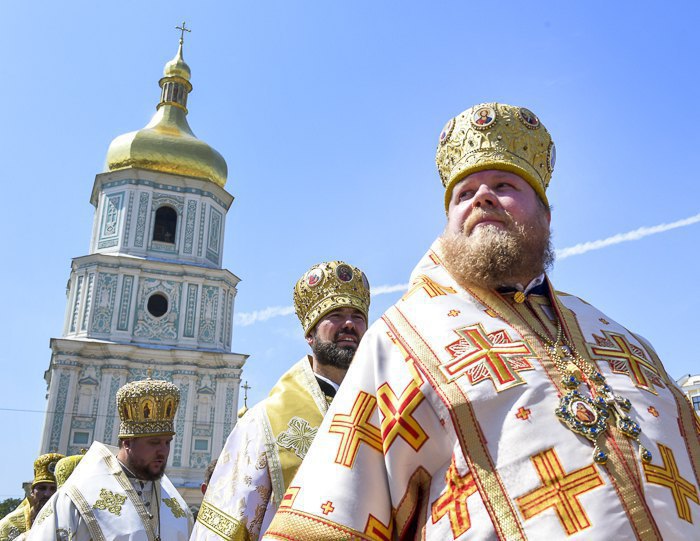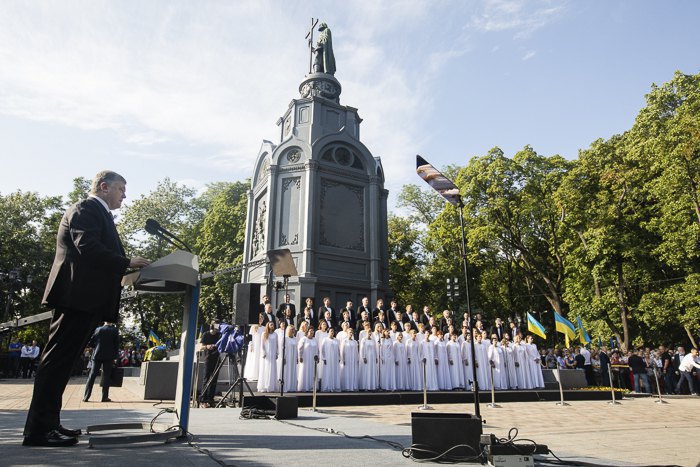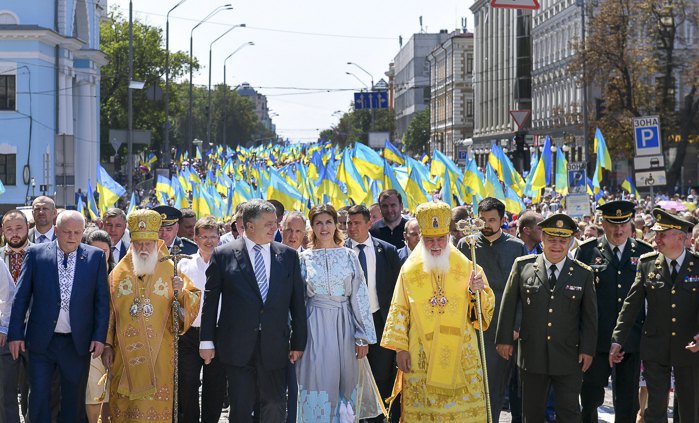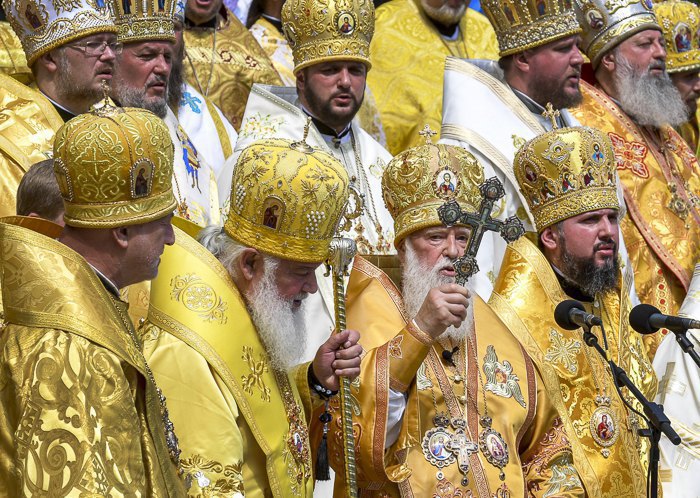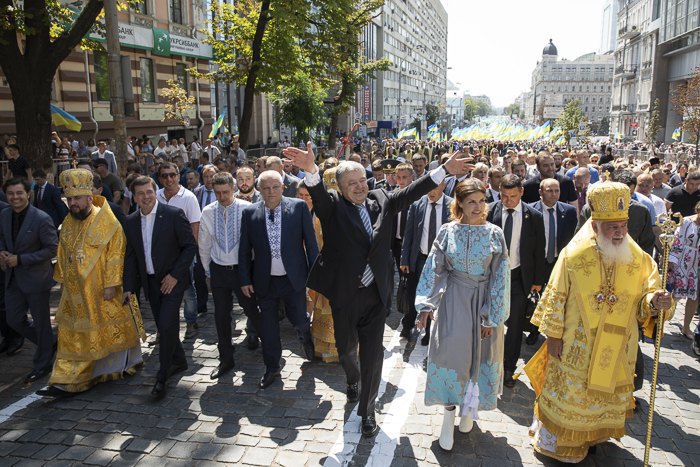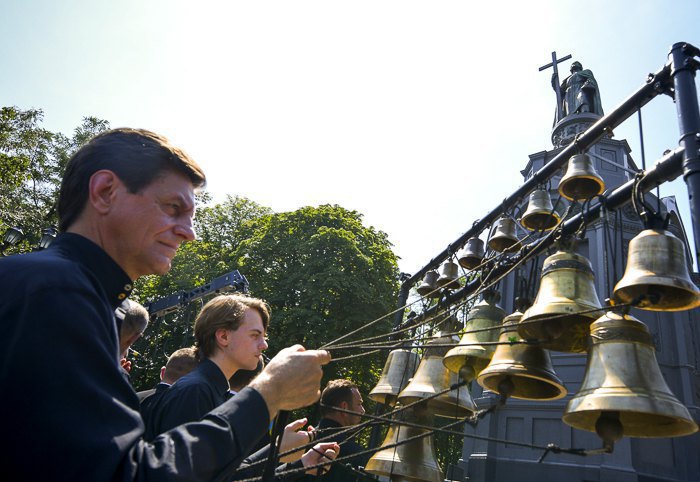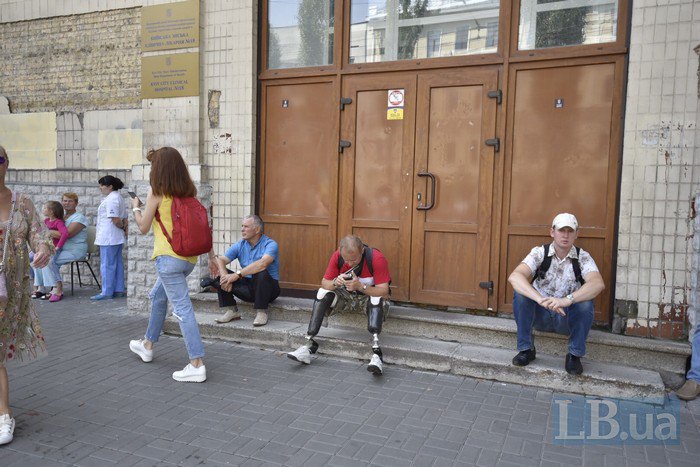 The event was attended by President Petro Poroshenko and his wife Maryna, numerous priests and believers from all over Ukraine.
Following a service held near the St Volodymyr Monument, UOCKP leader Filaret said that it was the largest cross procession in Ukraine's history.
"Only Maydan during the Revolution of Dignity had gathered so many patriotically-minded citizens praying for the victory of truth and peace in Ukraine," Archbishop of Chernihiv and Nizhyn Yevstratiy Zorya said on Facebook.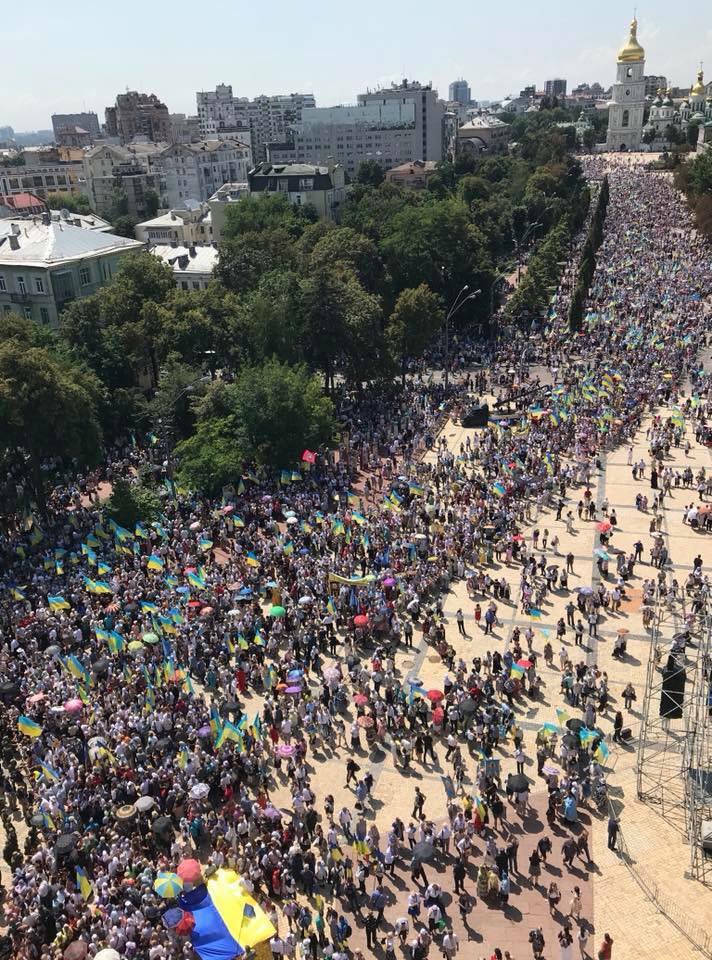 According to police, around 20,000 people took part in the events held by the Ukrainian Orthodox Church of the Moscow Patriarchate on 27 July.