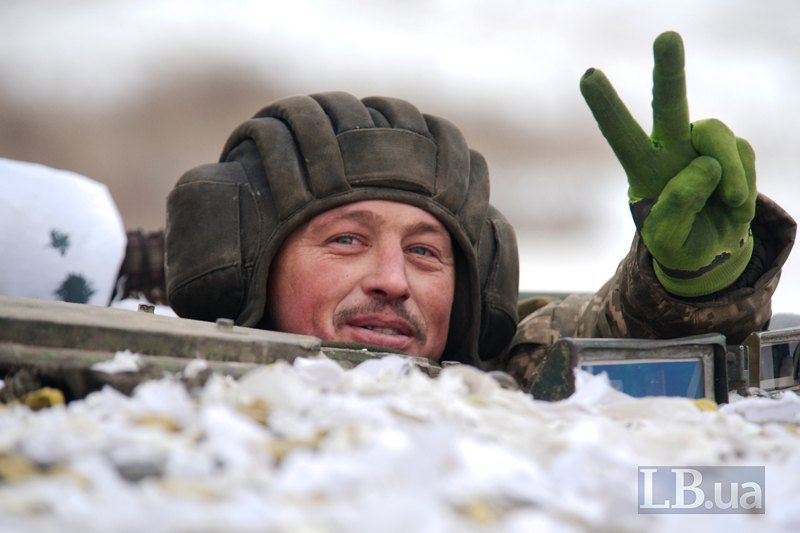 A large-scale brigade live fire tactical exercise began in Chernihiv Region on 2 December. According to an LB.ua correspondent, the exercise scenario is close to real combat conditions.
Ukrainian President Petro Poroshenko, top brass, US Army Europe Commander Lt-Gen Christopher Cavoli and Canadian Army Commander Lt-Gen Jean-Marc Lanthier observed the drill.
Poroshenko praised high discipline and skills revealed during the practice.
"This is what we have achieved over the past four and a half years and this is how prepared we are to meet the enemy," his press service quoted him as saying.
Jean-Marc Lanthier also spoke highly of Ukrainian servicemen.
"Canada and Ukraine stand side by side. Our armed forces are proud to have an opportunity to work with you, to learn a lot from you and share our experience with you," he said.
Cavoli was also full of praise for "the development of your army, highly professional and multifunctional servicemen".