President Petro Poroshenko has announced his intention to return to the post after the next election. He was speaking at a rally of his supporters who gathered outside the presidential administration.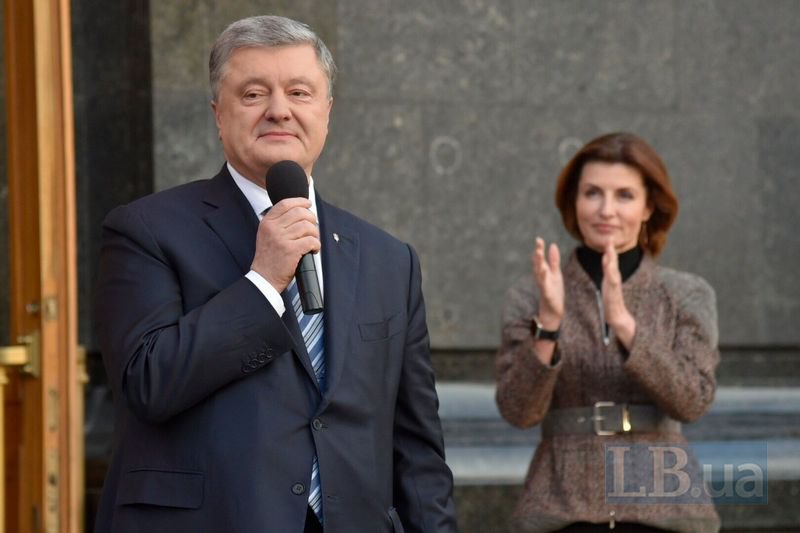 "I informed the whole country and the whole world yesterday: I am not leaving politics, we are uniting to ensure our joint victories in the near future. Together we are going to win the parliamentary election! Together we will return to Bankova Street [where the president's office is located] after the next presidential election!" he said.
The crowd began to chant "in a year" to which Poroshenko replied with a laugh: "Okay, let it be in a year".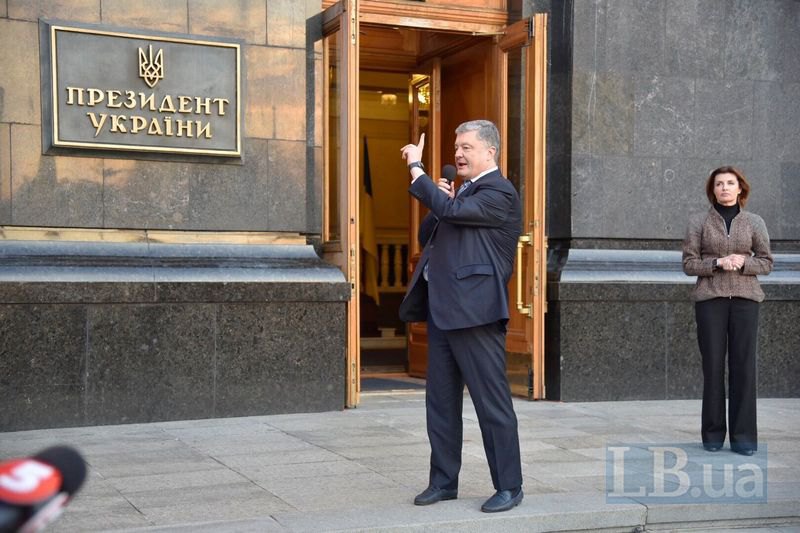 Poroshenko said that "there are millions of us and there will be even more". He also promised not to repeat mistakes that cost him the presidency.
"You are the best part of our joint team if winners. And our main victories are still ahead. Let everyone hear this! In five years we have done more than anyone in a quarter of a century. This is the result of our joint work — mine and my team's, and yours' all," he said.
Poroshenko lost the presidential election, having received about 24% of the vote in the second round. His opponent, comedian Volodymyr Zelenskyy was supported by more than 73%.
Poroshenko will leave the post in May 2019.