Several dozen representatives of the "Who ordered [the murder of Kherson activist] Katya Handzyuk?" initiative held a rally outside Prosecutor-General Yuriy Lutsenko's house in Kyiv suburbs on the evening of 25 April.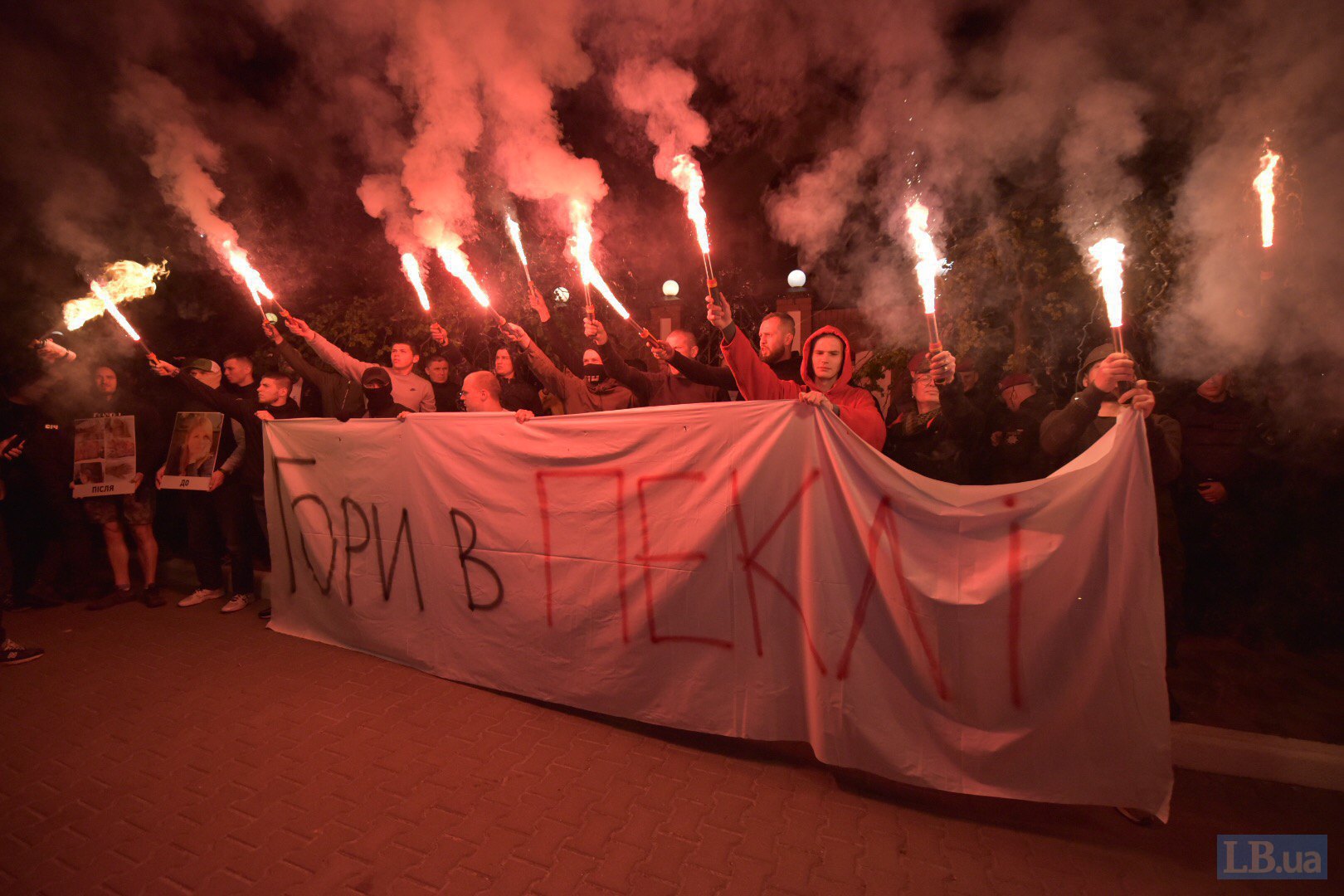 An LB.ua correspondent said that the rally was prompted by prosecutors' decision to soften charges against the head of the Kherson regional council, Vladyslav Manher. He is now suspected of ordering the assault on Handzyuk rather than her murder.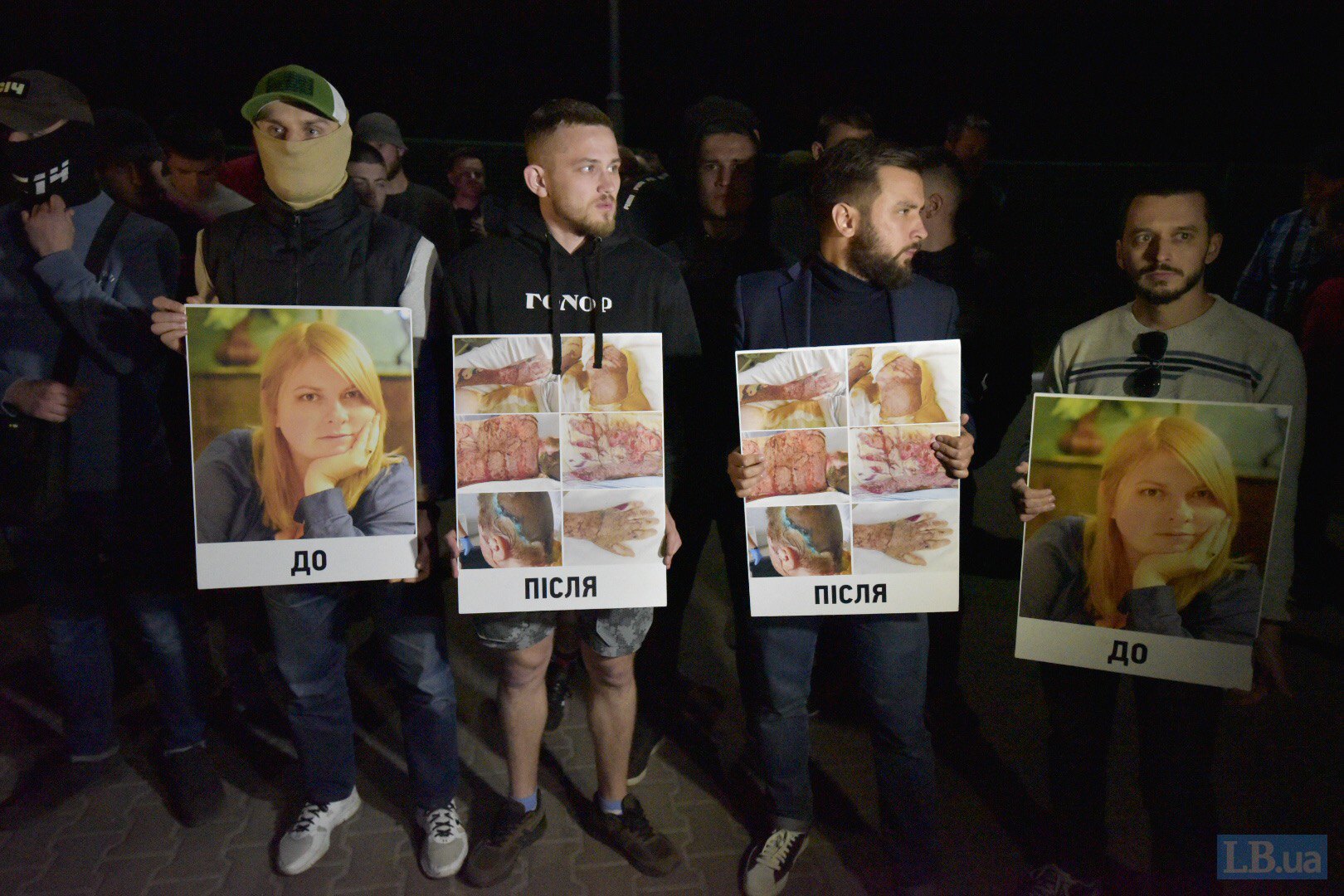 The activists threw firecrackers over the fence, fired flares and shouted "Shame to Lutsenko" and "Lutsenko, come out". However, he did not come out to talk to them.
A representative of the State Guard Service said that Lutsenko and his family were absent.
The rally lasted for about 30 minutes. The activists promised to hold it again outside the Prosecutor-General's Office.
Five more suspects in the Handzyuk case had their charges softened after giving incriminating statements.