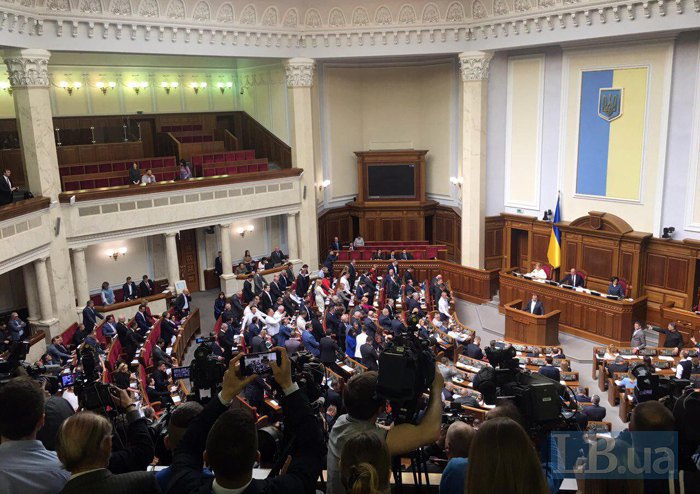 The Ukrainian parliament has adopted in the second reading and in general the draft law "On ensuring the functioning of the Ukrainian language as the state language". It has been considering amendments to the draft law since 28 February.
Bill No 5670-d was adopted by 278 MPs, the required minimum being 226.
The Opposition Bloc faction, members of the Revival group and the Opposition Platform-For Life did not vote for the law. 
The third president of Ukraine, Viktor Yushchenko, and the honourary patriarch of the Orthodox Church of Ukraine, Filaret (Denysenko), attended the parliament session.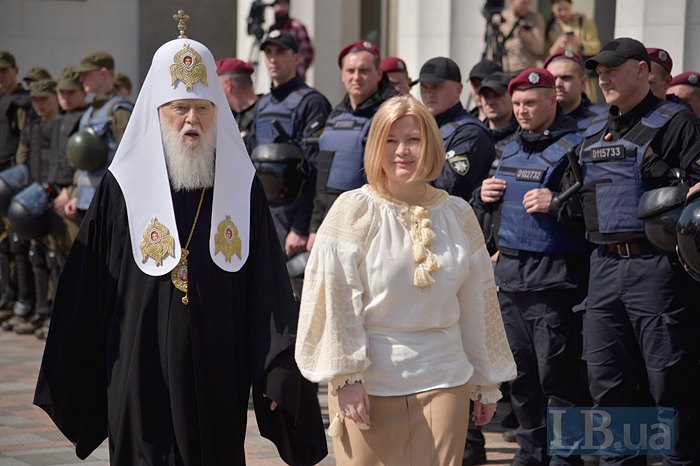 "This is a historical moment that Ukrainians have been awaiting for centuries because for centuries Ukrainians have fought for their language," MP Mykola Knyazhytskyy, one of the authors of the draft law, said before the vote. 
He said that its adoption is about the future of Ukraine as a state. "If we do not adopt this law today, in a few years Russian passports will be throughout Ukraine and those who communicate in Ukrainian will be in camps and prisons, as it happened before," he warned.
The action of the new law, as promised by the authors, does not extend to private communication and religious rites.
A rally outside parliament welcomed the news on the adoption of the draft law by singing the national anthem.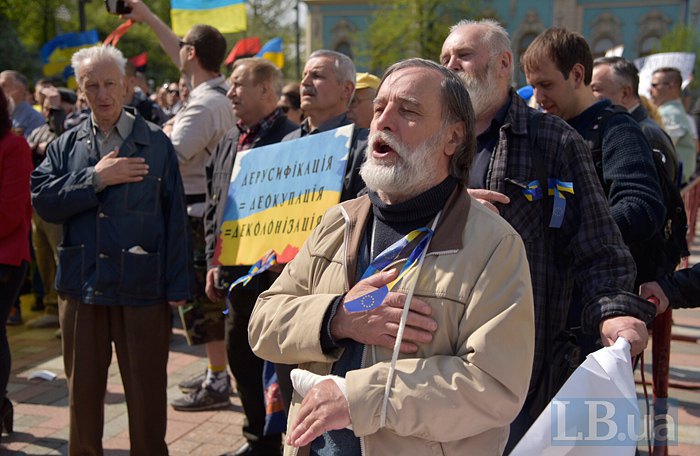 At the same time, knowledge of the Ukrainian language will be mandatory for a wide circle of employees - from the president to teachers and doctors. It must be used in education (except for preschool institutions and schools with the language of instruction of a national minority), culture and services.
The draft law provides for the introduction of certification of the Ukrainian language proficiency by government officials. Requirements regarding the appropriate level of language proficiency and verification of its level will be carried out by the National Commission for Standards of the State Language.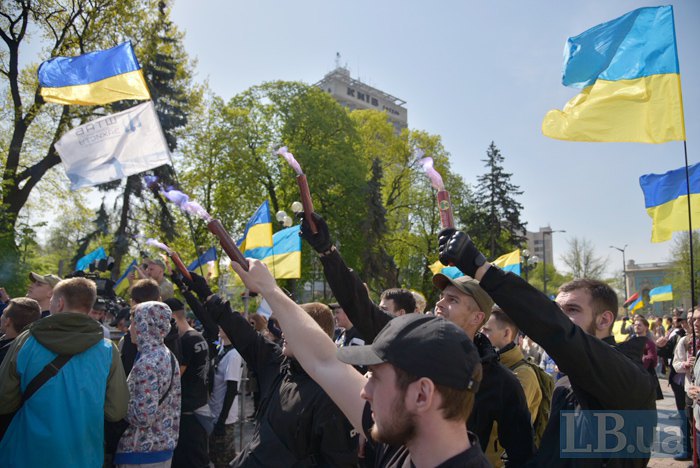 It is also proposed to establish the post of the ombudsman for the protection of the state language, who will be appointed and dismissed by the Cabinet of Ministers.
The draft law equates efforts to introduce official multilingualism in Ukraine to attempts to overthrow the constitutional order. 
On 28 February 2018, the Constitutional Court declared unconstitutional the law "On the fundamentals of state language policy", better known as the Kivalov-Kolesnichenko law.
This law came into force in August 2012 and provided that in 13 regions of Ukraine, Russian receives a regional status, which practically equates it to the state language.