Like in the previous years, LB.ua editor in chief Sonya Koshkina is on the list of the top 100 most influential women in Ukraine compiled by the Focus magazine.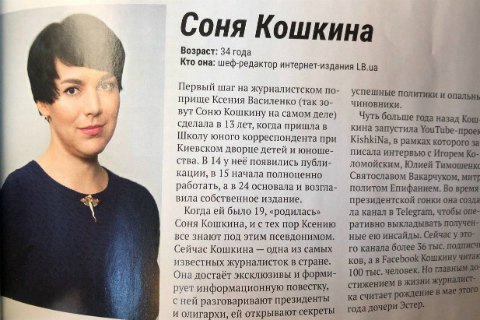 This year the magazine did not rank the women from 1 to 100 but placed them according to categories. Koshkina is in the Masters section.
Her career in journalism began when she was 13. She has worked full time since she was 15. When she turned 24, she headed LB.ua.
"Koshkina is one of the country's best known journalists. She digs exclusive scoops and forms an information agenda, presidents and oligarchs talk to her, successful politicians and disgraced officials share their secrets with her. A little over a year ago Koshkina launched the Kishkina Youtube project, as part of which she interviewed Ihor Kolomoyskyy, Yuliya Tymoshenko, Svyatoslav Vakarchuk and Metropolitan Epiphaniy. During the presidential race, she created a Telegram channel to promptly share her insights. Now this channel has more than 36,000 subscribers and more than 100,000 people read Koshkina on Facebok. But her main life achievement, according to the journalist, is the birth of her daughter Esther this May," Focus said.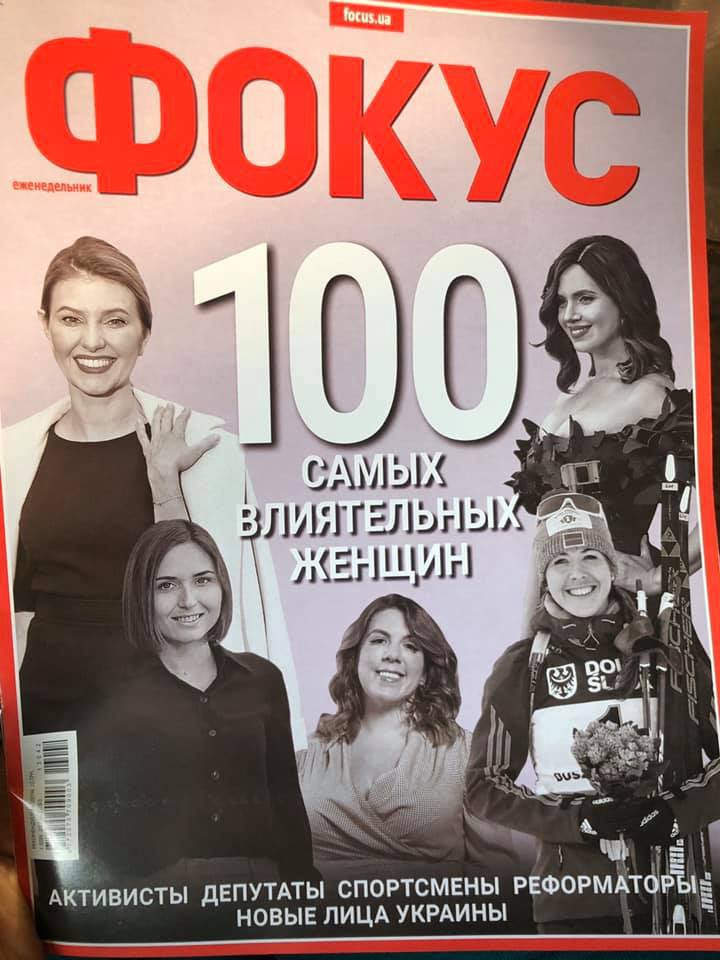 In addition to Sonya Koshkina, the Masters category includes the co-founder and owner of Ukrayinska Pravda, Olena Prytula, the editor in chief of the Dzerkalo Tyzhnya newspaper, Yuliya Mostova, the general producer of the ZIK channel, Natalya Vlashchenko, and the head of Hromadske TV, Natalya Humenyuk. In total, there are six journalists in the top 100 rating.