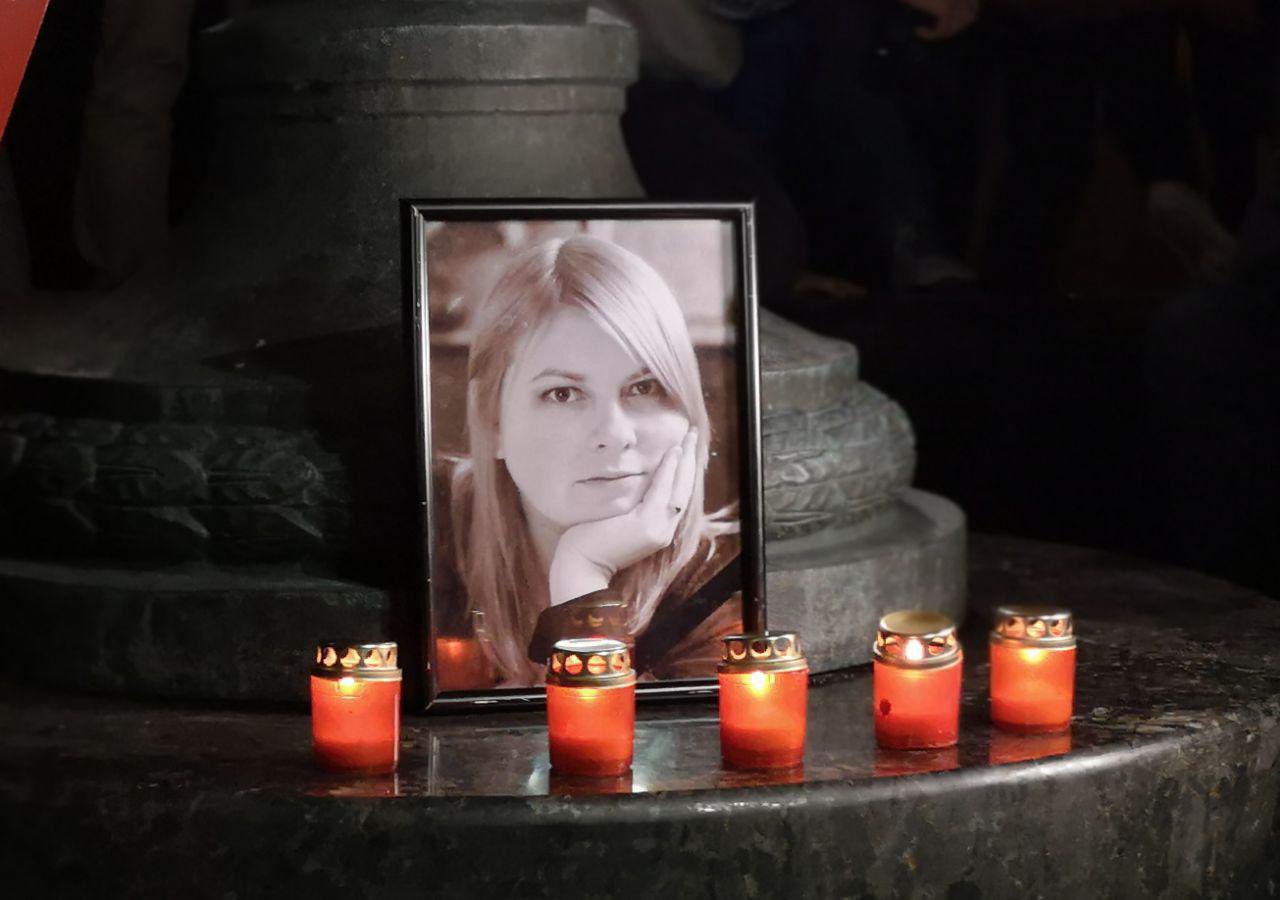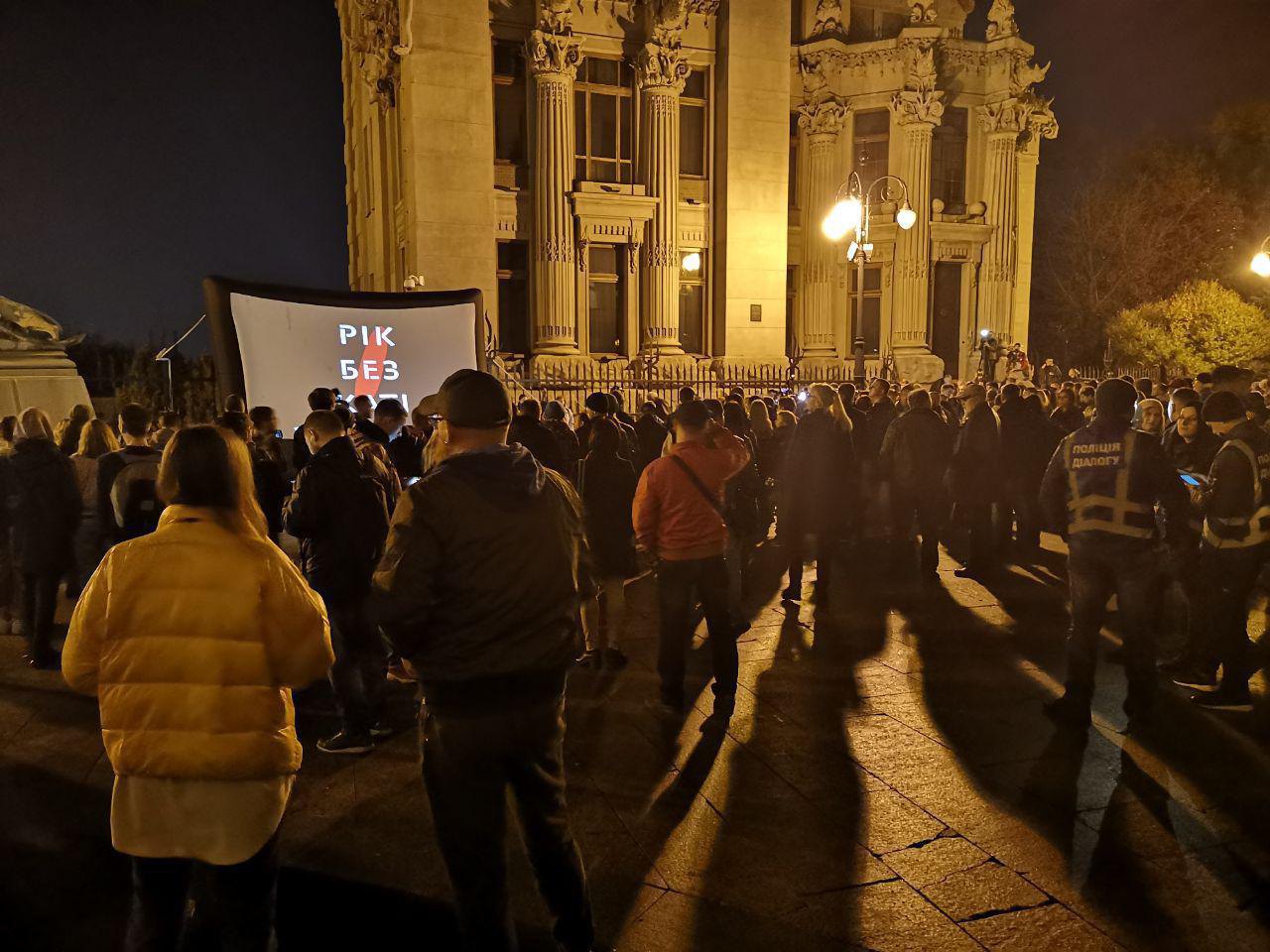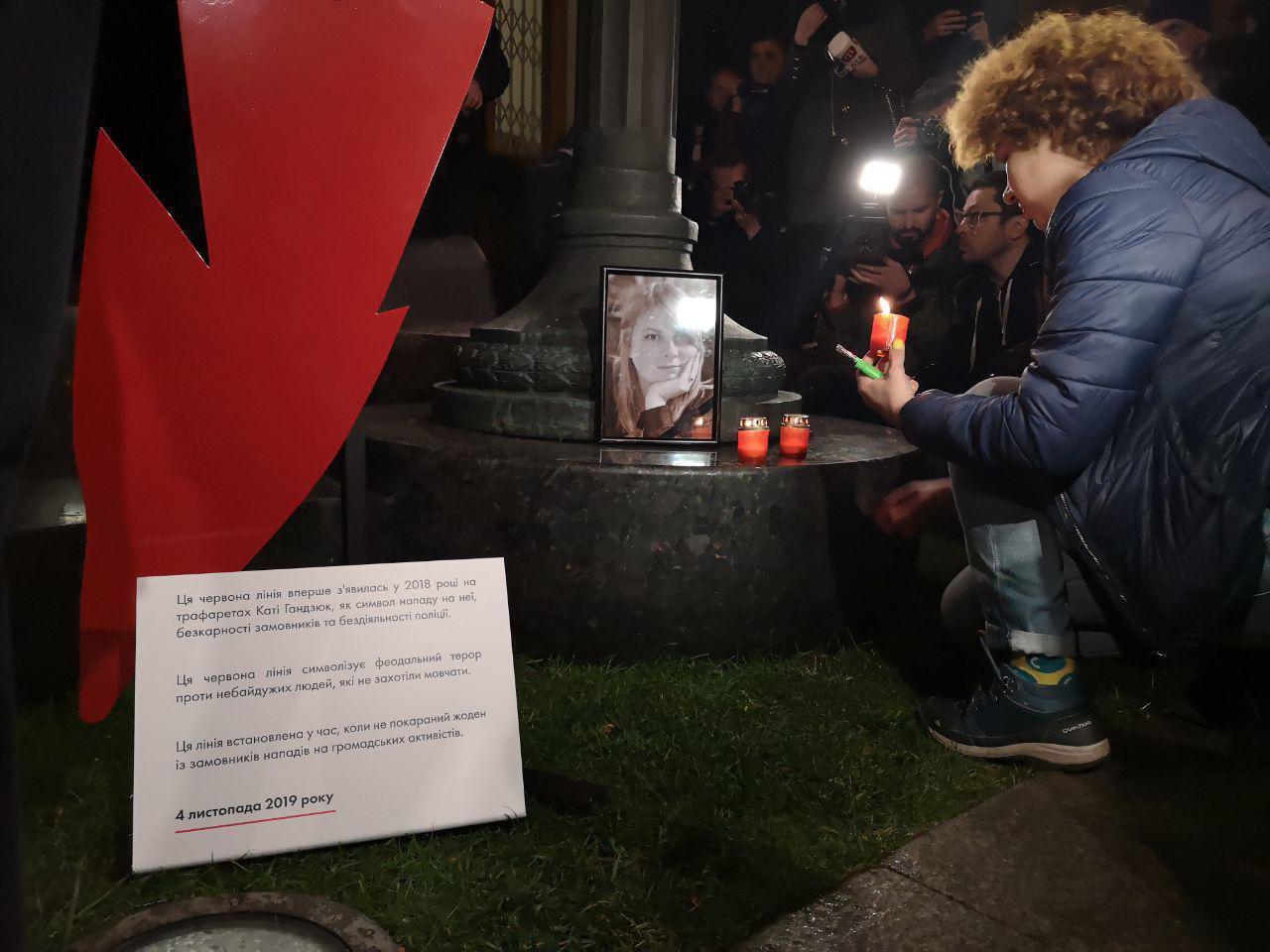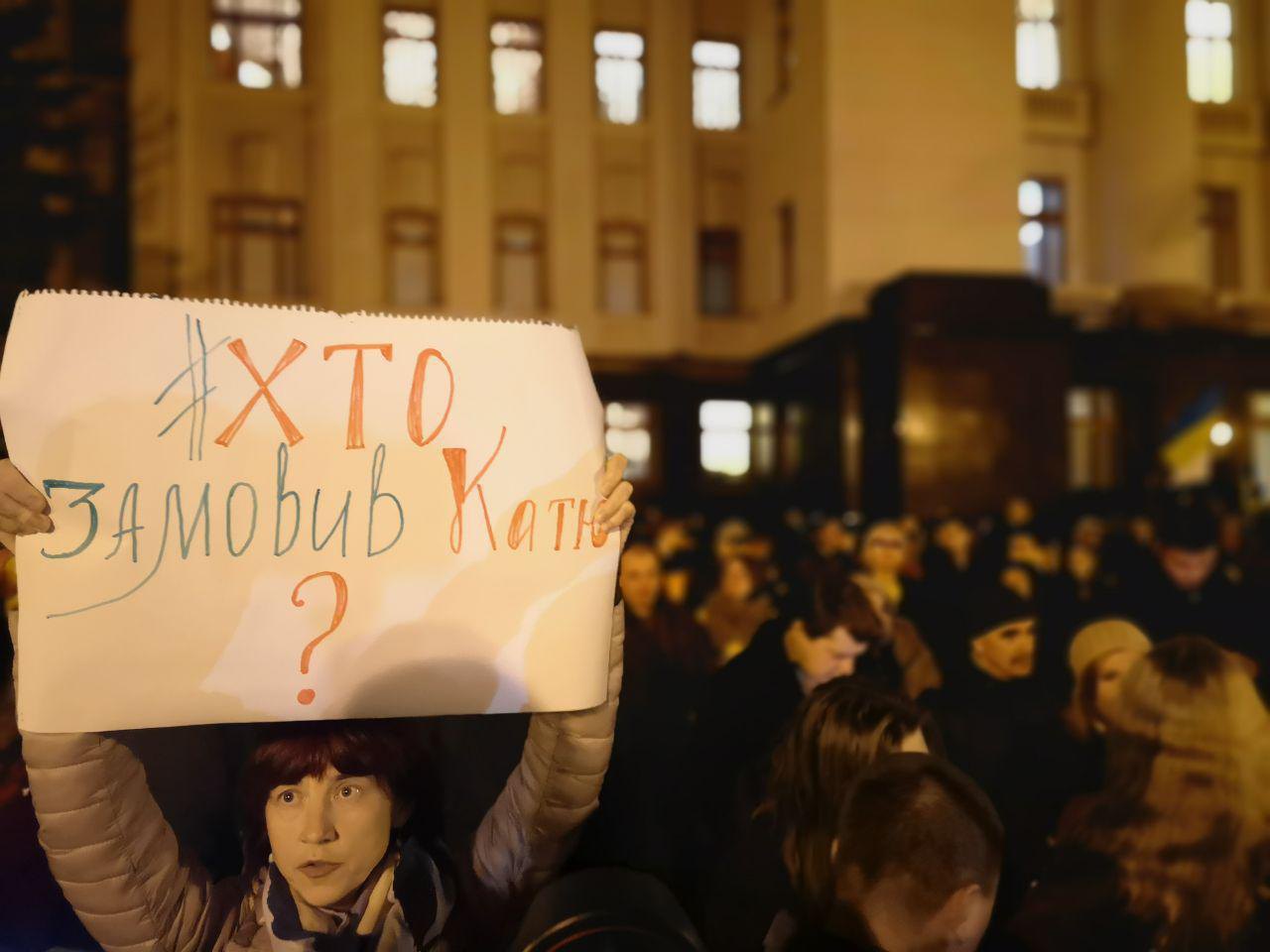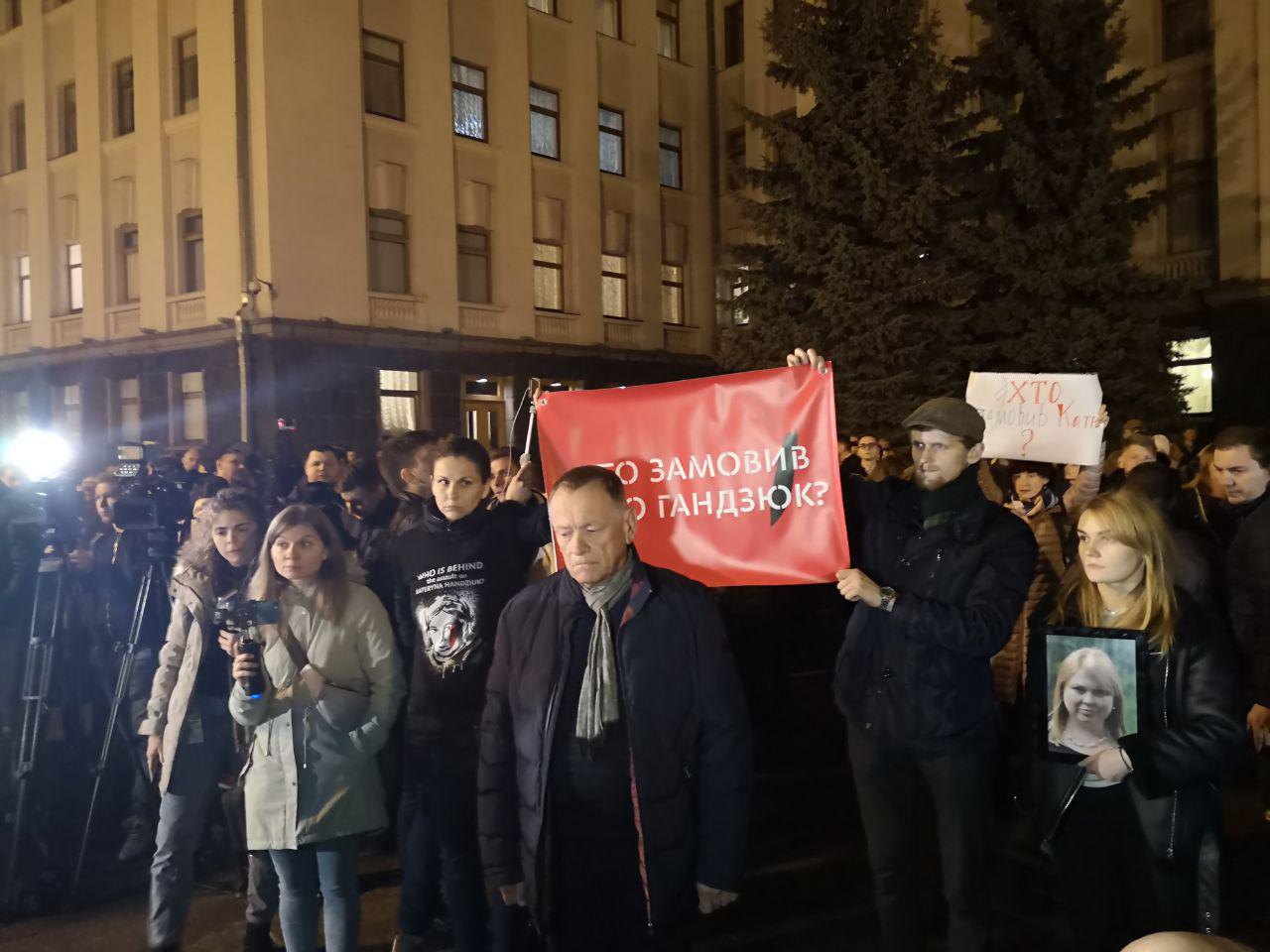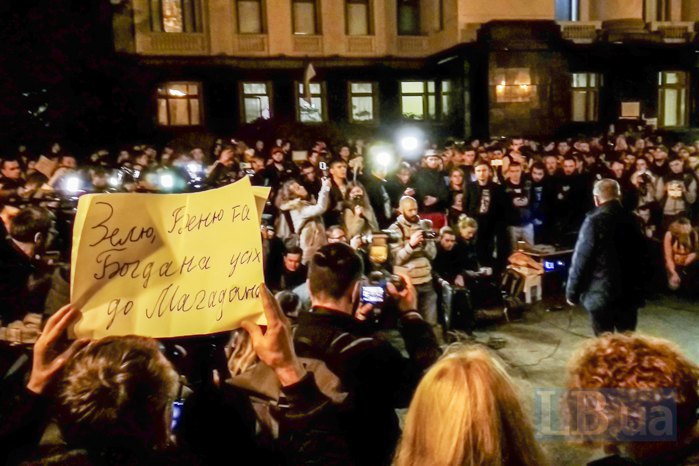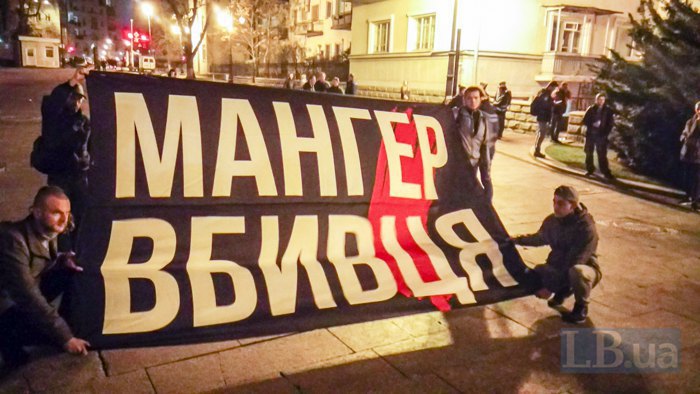 A rally, A Year without Katya, has been held outside the Ukrainian president's office in central Kyiv to mark the anniversary of Kherson human rights activist Kateryna Handzyuk's death.
Around 300 people gathered in Bankova Street, according to an LB.ua correspondent.
Similar rallies are held in other cities in Ukraine and abroad.
Their participants demand a proper investigation into Kateryna's death and punishment for its masterminds and organisers.
Viktor Handzyuk, the father of Kateryna, said that he had invited President Volodymyr Zelenskyy to join the rally but he did not come.
Kateryna Handzyuk died in a hospital in November 2018, three months after she was attacked with acid outside her house in Kherson.
On 6 June 2019, a court sentenced the attackers to 3 to 6.5 years in prison.
Ihor Pavlovskyy, who is suspected of mediation between the masterminds and the attackers, is being investigated separately.
Vladyslav Manher and Oleksiy Levi are suspected of ordering and organizing the attack. Proceedings against them were suspended after Levin was put on a wanted list.
On 3 October, the Prosecutor-General's Office replaced a group of prosecutors investigating Khandzyuk's case.