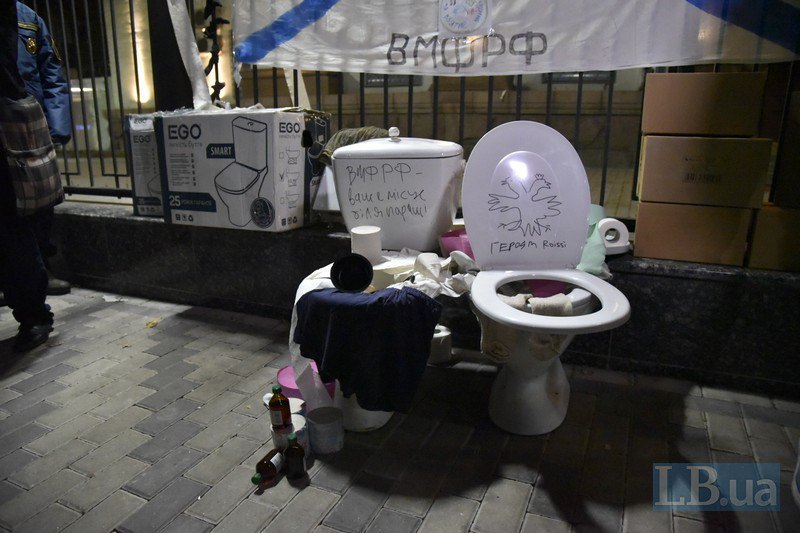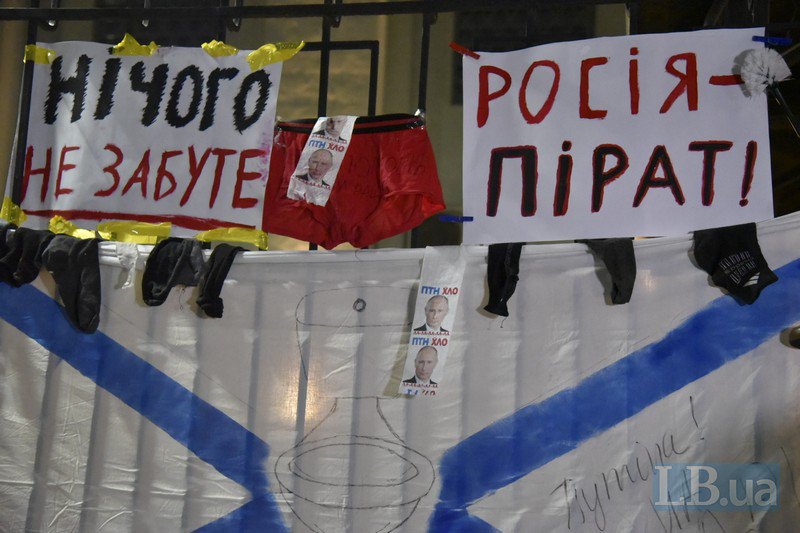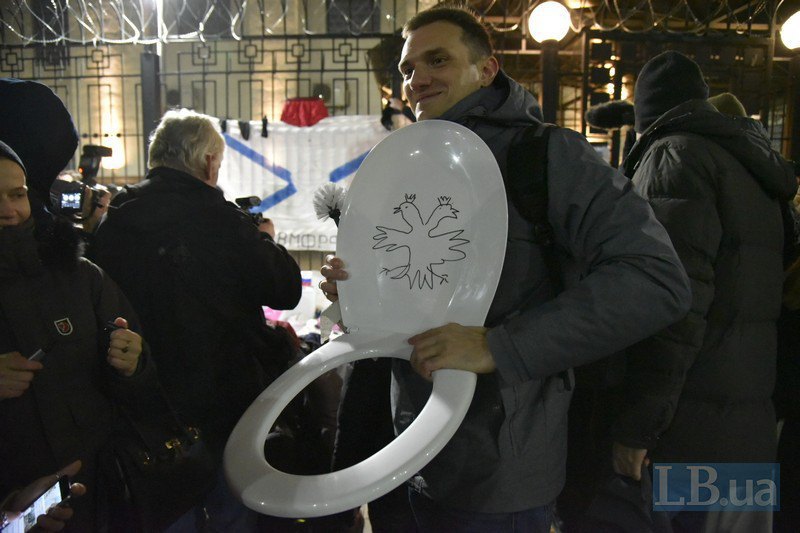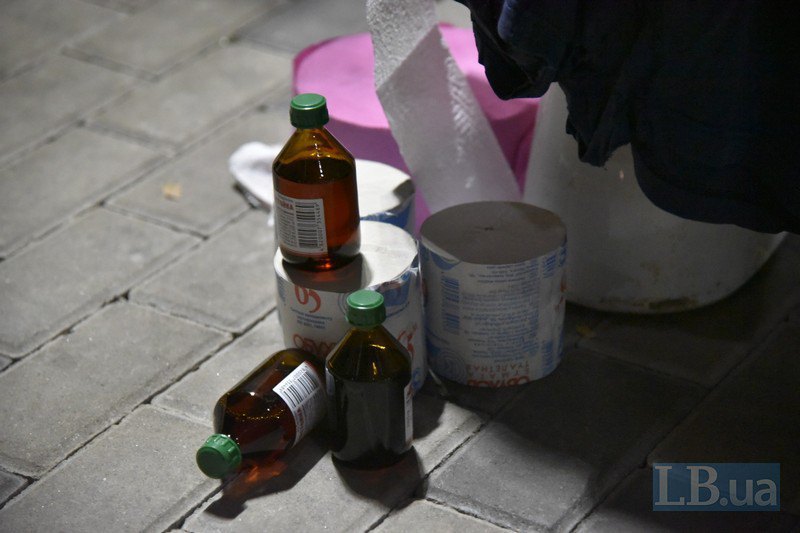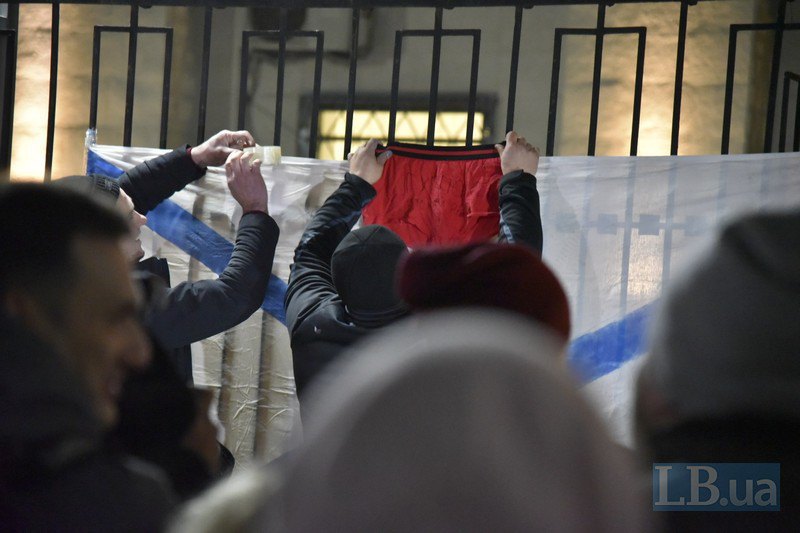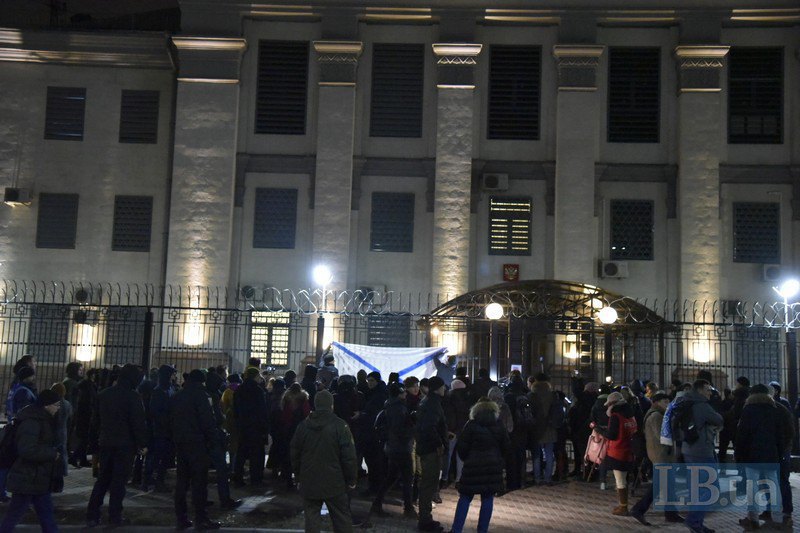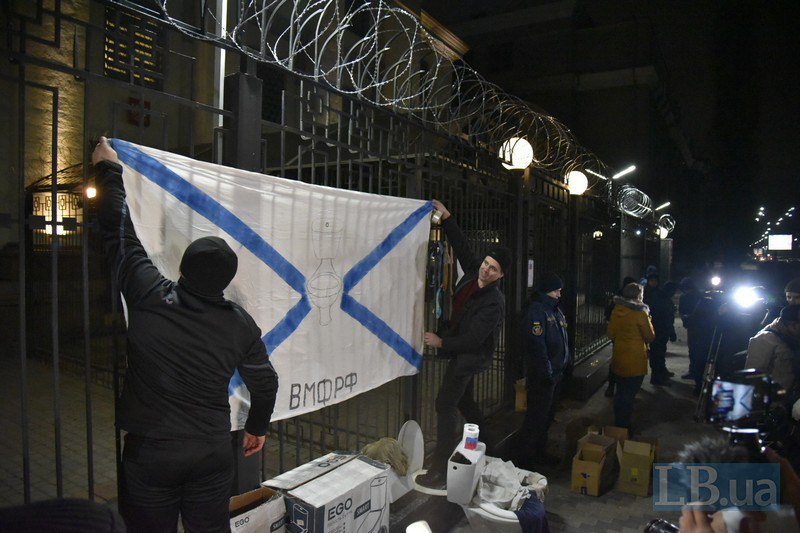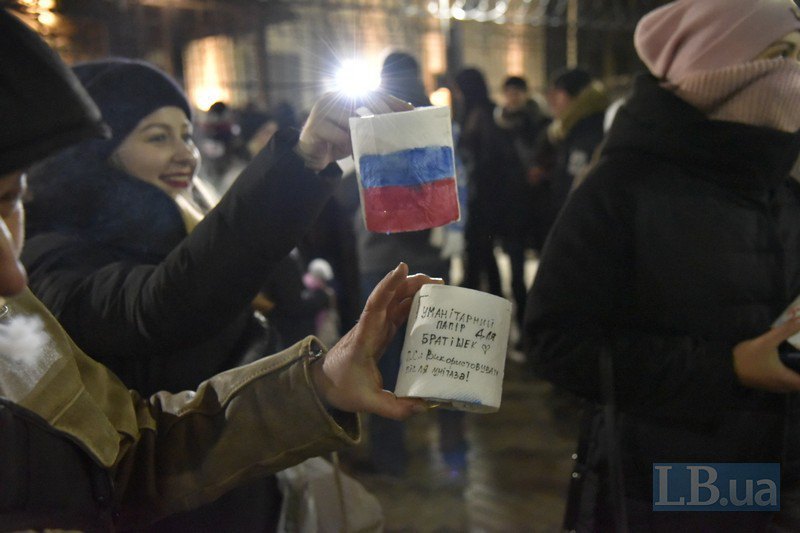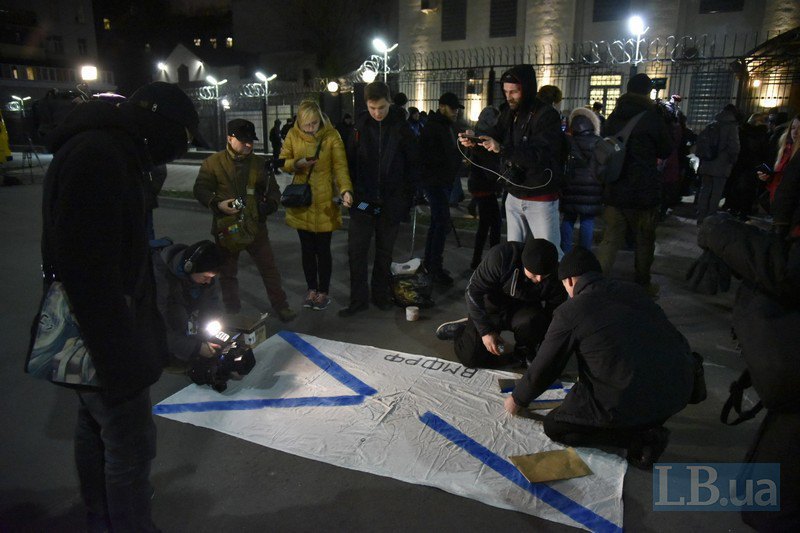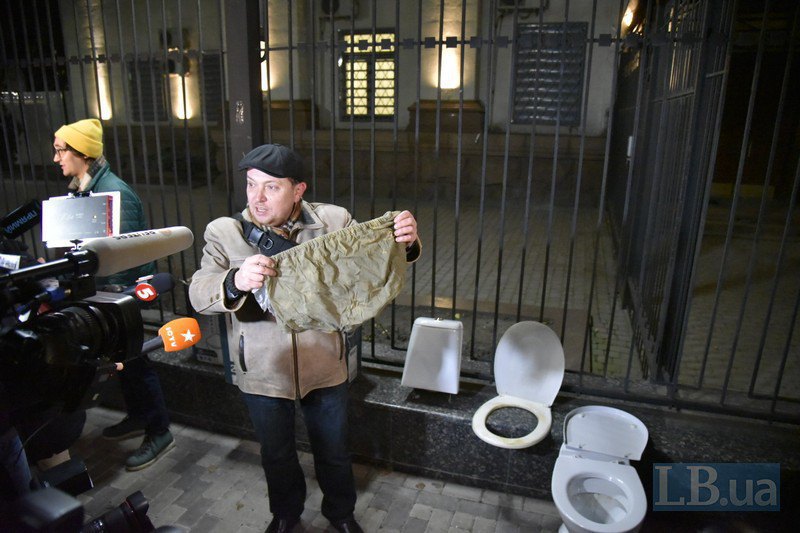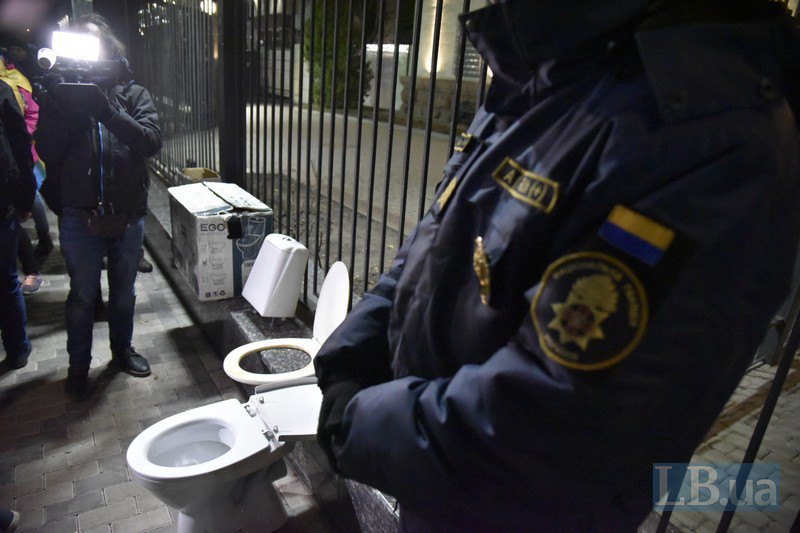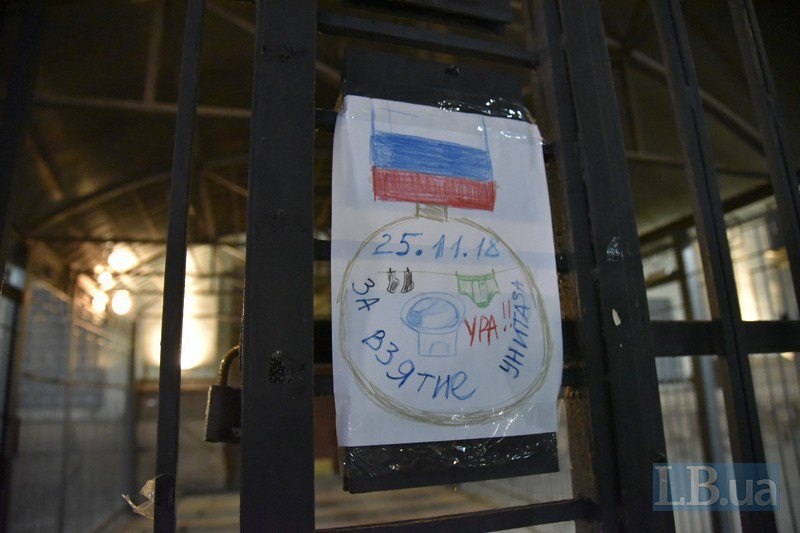 An event called "The first Ukrainian humanitarian aid convoy for Russia" has been held outside the Russian embassy in Kyiv. Dozens of Kyiv residents brought toilets, toilet paper and used underwear to the Russian embassy to "help the neighbours".
According to an LB.ua correspondent, they also drew the "flag" of the Russian Navy and the "For the capture of a toilet" medal.
The event was held to mark the anniversary of the Russian attack on and seizure of three Ukrainian ships in the Kerch Strait.
Similar events were held outside the Russian embassies in Georgia and the Czech Republic.
Russia attacked and captured three Ukrainian ships and their crews in the Kerch Strait on 25 November 2018. The crews were released as part of a major prisoner swap on 7 September 2019. Last week Russia returned the three ships stripped of any arms, equipment and basic amenities such as toilets and kitchen stoves.