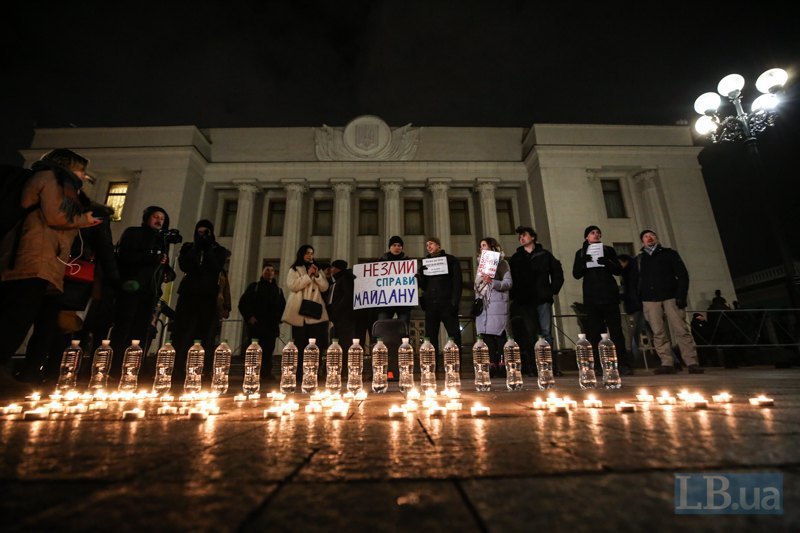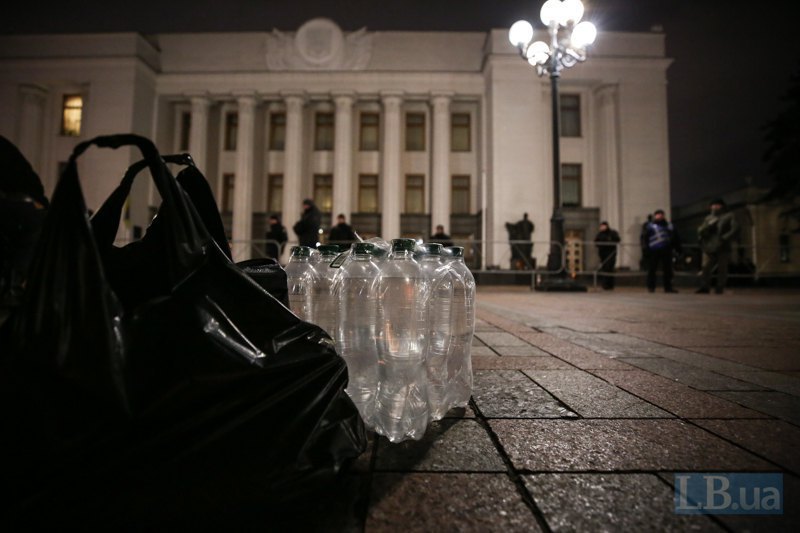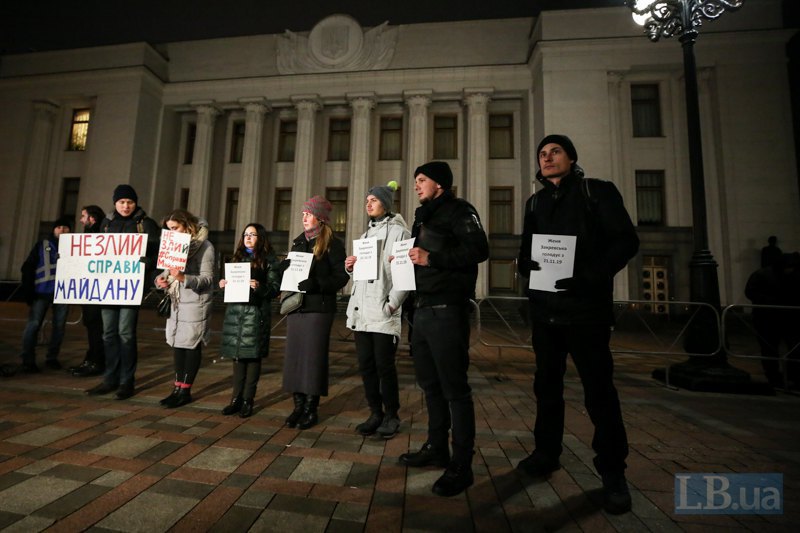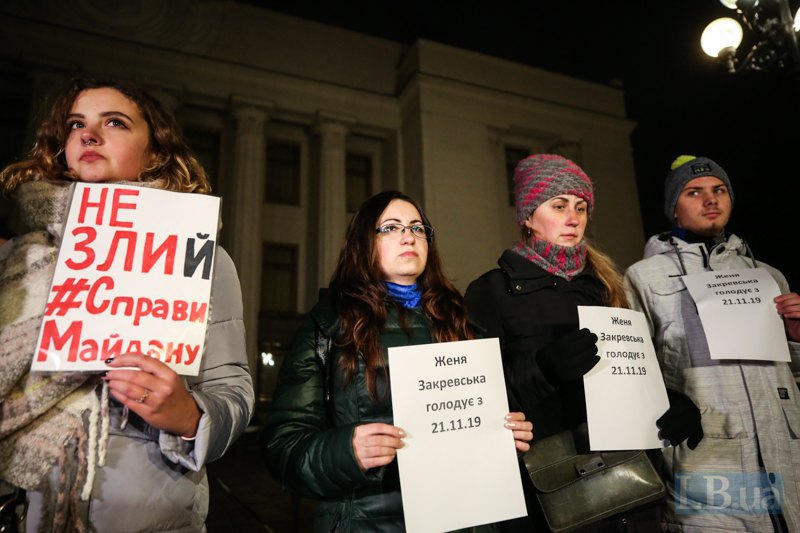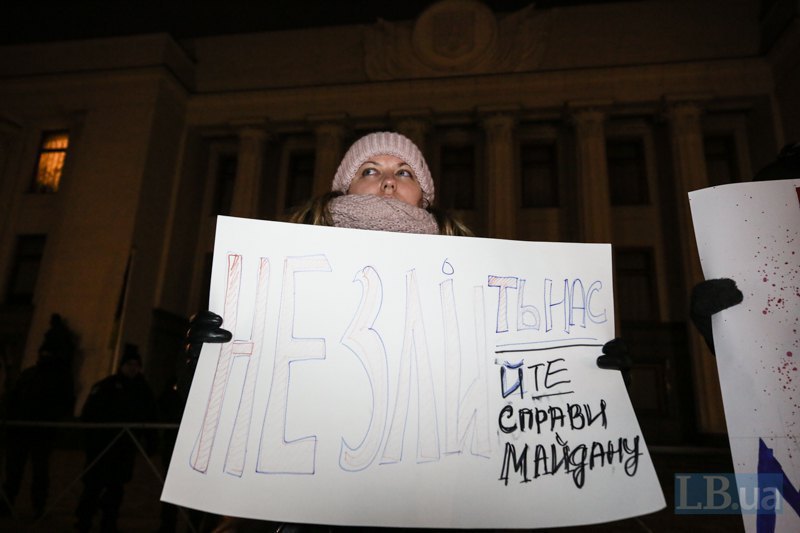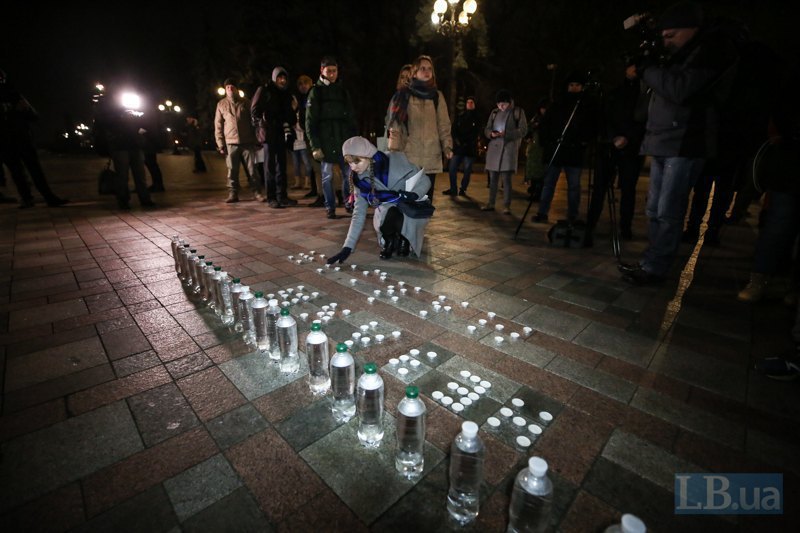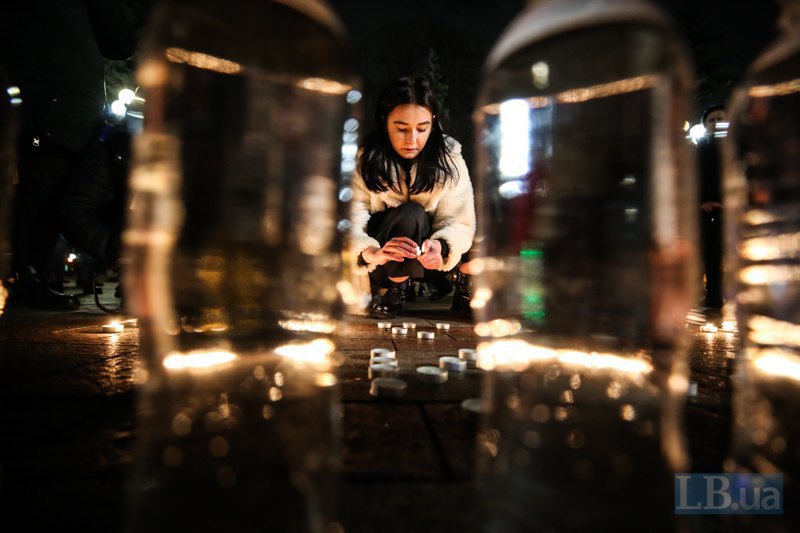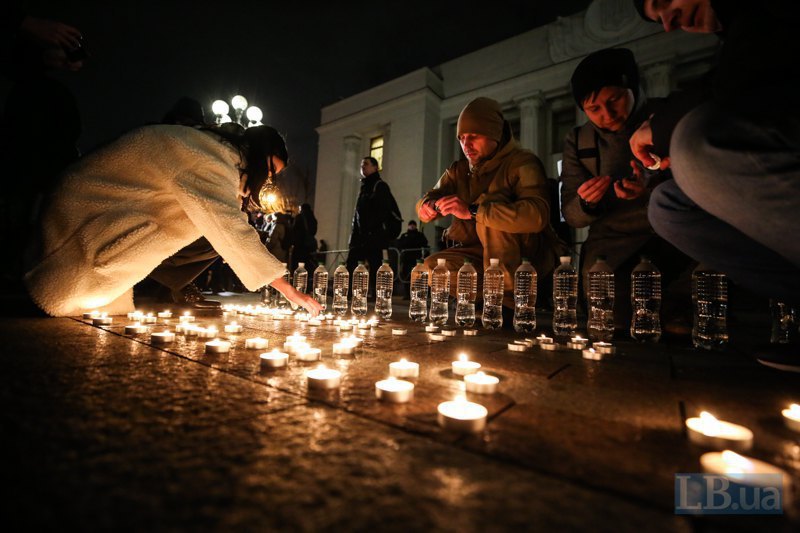 Investigative actions in the cases of the 2013-2014 Maydan killings will not start until January 2020, Yevheniya Zakrevska, a lawyer of the killed pro-democracy activists, known as the Heavenly Hundred, has said at a rally in her support.
The event was held outside the Ukrainian parliament, according to an LB.ua correspondent.
"Today we had a meeting with Prime Minister Oleksandr Honcharuk and the victims, the families of the killed, in the Cabinet of Ministers. Honcharuk promised that they will vote on 3 December. They are not considering an emergency session," she said.
According to her, Honcharuk promised that a department for the Maydan cases would be formed in the State Investigation Bureau and it would have more employees.
"It turned out that the department that [SIB chief] Roman Truba formed in a hurry had 25 investigators. This is negligible. There should be at least 60-70. This also requires the law to be amended. Tomorrow they must be discussed in the committees. If everything happens according to this scenario and the vote is held on 3 December, the president will sign the law in a week. Until the end of the year, although I have serious doubts, this department for the Maydan cases will be set up in the State Investigation Bureau and investigators will be transferred there. This means that in the best case scenario investigative actions will begin in January," the lawyer said.
Activists, public figures, concerned citizens came to parliament today to support Zakrevska in her hunger strike. She is demanding that parliament hold an emergency session to unblock the investigation into the Maydan killings.
At least seven people have expressed support for Zakrevska and joined the hunger strike. These are activist and volunteer Oleksiy Tsymbalyuk, lawyer Maryna Lylychenko, Maydan victim Lyubomyra Kepler, Voice party volunteer programme coordinator Mykola Vyhovskyy, Donbas war veteran Maksym Muzyka, Mukacheve residents Mykhaylo Sheketa and Mykola Korolovych.
There is also a support campaign in the social networks, with people posting photos of empty plates and water bottles under the hashtag plate_for_zhenya.
According to Zakrevska, because investigators face pressure or get transferred to other departments, there is no-one to investigate eight episodes of the case: the dispersal of protestors on 30 November 2013, the storming of the Maydan on 11 December 2013, the killings and injuries in January 2014, the killing and injuries by hired thugs and law enforcers in the afternoon of 18 February 2014, the illegal financing of law enforcers, the events outside of the Khmelnytskyy directorate of the Security Service of Ukraine (SBU) on 19 February 2014, the murder of Serhiyenko; and the persecution of Maydan activists in Cherkasy.
She insists that the Prosecutor's Office will be formed by the time the required legal amendments are passed, therefore parliament must urgently intervene.