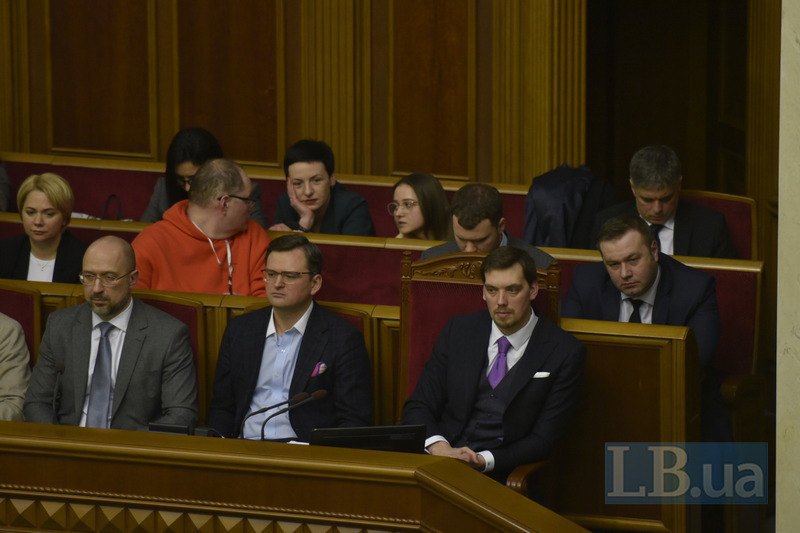 The Ukrainian parliament has dismissed Prime Minister Oleksiy Honcharuk and his government.
The decision was backed by 353 MPs, with all factions and groups voting in favour, except for ex-President Petro Poroshenko's European Solidarity and rock singer Svyatoslav Vakarchuk's Voice.
Honcharuk headed the government from 28 August 2019 to 4 March 2020.
In late February, media started speculating that President Volodymyr Zelenskyy was looking for a new prime minister. There were reports that Serhiy Tyhypko might take the post but eventually it went to Deputy Prime Minister Denys Shmyhal.
Honcharuk insisted that he had not tendered any resignation letters and dismissed any rumours about his pending ousting. Soon afterwards, however, Zelenskyy called an extraordinary parliament session for 4 March.
On 3 March, it became clear that Zelenskyy was set on making Shmyhal prime minister and essentially reshuffling the Cabinet of Ministers.