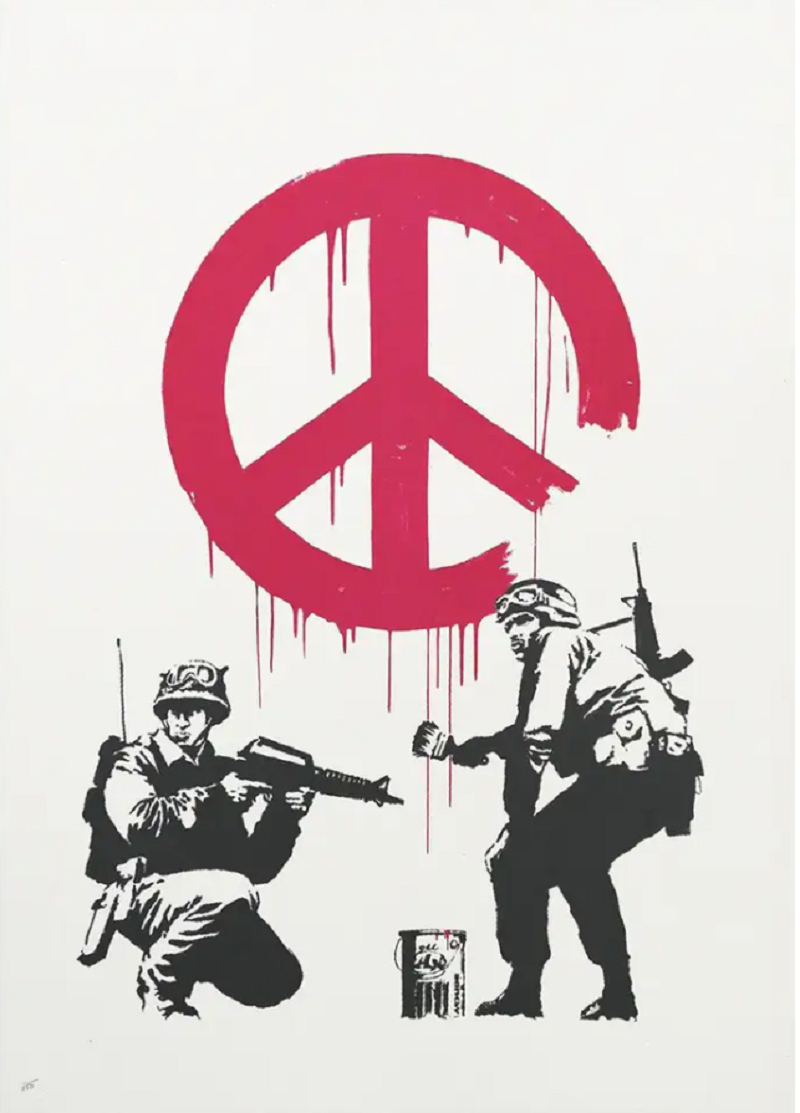 Banksy "CND Soldiers" 2005
All the money from the sale of Banksy's painting, which was put up for charity online auction in London by anonymous owner will be donated to support the National Specialized Children's Hospital Ohmatdyt. This was reported by Ministry of Health of Ukraine with reference to the auction website.
Banksy's anti-war artwork CND Soldiers from 2005 has been put up for auction with a starting price of £20,000. The auction will last until March 27, 2022.
Organizers of this promotion note: "Despite the aggressive shelling and air strikes of Russian Federation, Ohmatdyt specialists stay in Kyiv in order to protect and treat children and wounded people in hospital. Thanks to the dedicated work of the hospital, medical care is being provided to patients in full and in a timely manner and raised funds will ensure the further important work."
Building of Ohmatdyt Children's Hospital was damaged during the shelling of Kyiv by Russian troops. Rocket`s wreckage fell on a balcony of Newborn Surgery Department.