The plane from the USA delivered another consignment of aid weighing 105 tons to Ukraine. In particular, three ambulances arrived for the SES.
These cars are already heading to the Eastern region, where they are most needed, Ukrainian Ambassador to the United States Oksana Markarova said on Facebook.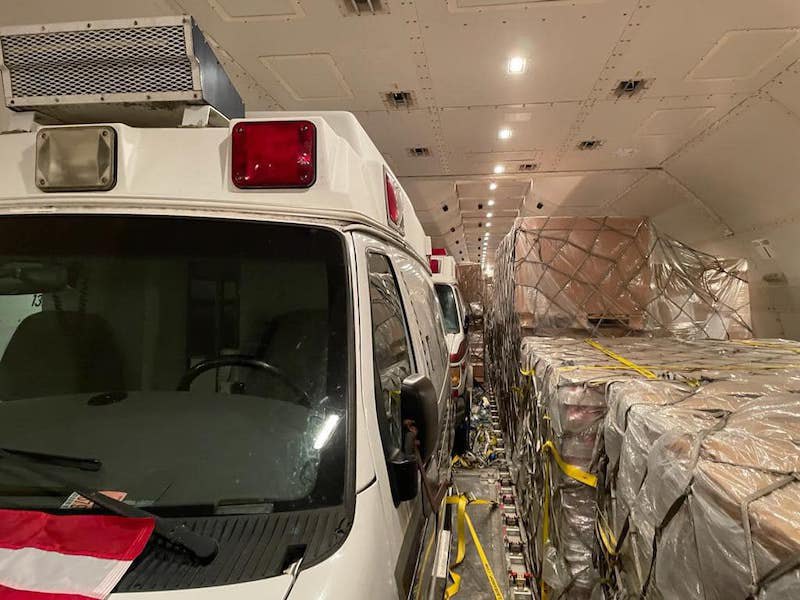 Aid from US
More than 220 pallets of medicines and medical equipment and long-term storage food were also delivered.
"Everyone's work is invaluable, thank you for all your work and help!" - Markarova wrote.
Marines of the Third Expeditionary Force of the US Marine Corps at Kadena Air Base in Japan are preparing to send non-lethal equipment needed to defend Ukraine at the front.