As a result of the armed aggression of the russian federation in Ukraine 229 children were killed, more than 424 children were wounded, - reported by the press service of the Office of the Prosecutor General.
At least 653 children were injured in Ukraine as a result of a full-scale armed aggression by the russian federation. According to official data from juvenile prosecutors, 229 children died and more than 424 were injured. Kherson - 48, Luhansk - 47, Mykolaiv - 44, Zaporizhia - 28, Sumy - 17, in Kyiv - 16, Zhytomyr - 15, - it is said in the message.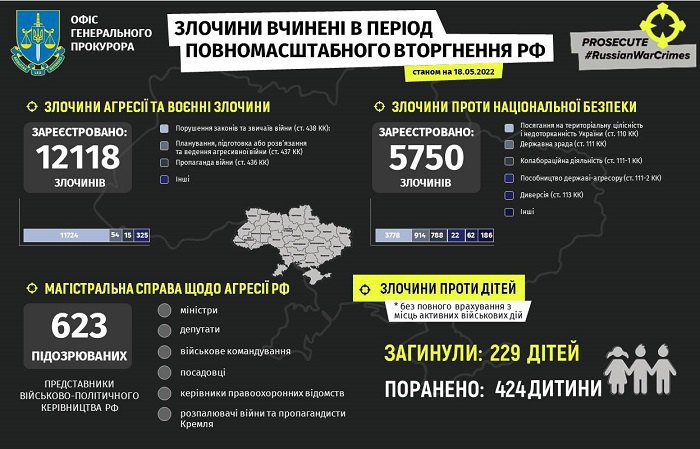 These figures are not final, as work is in progress to establish them in places of active hostilities, in the temporarily occupied and liberated territories.
On May 17, a 9-year-old child was seriously injured as a result of a missile strike by the occupiers on a residential building in the city of Bakhmut, Donetsk region.