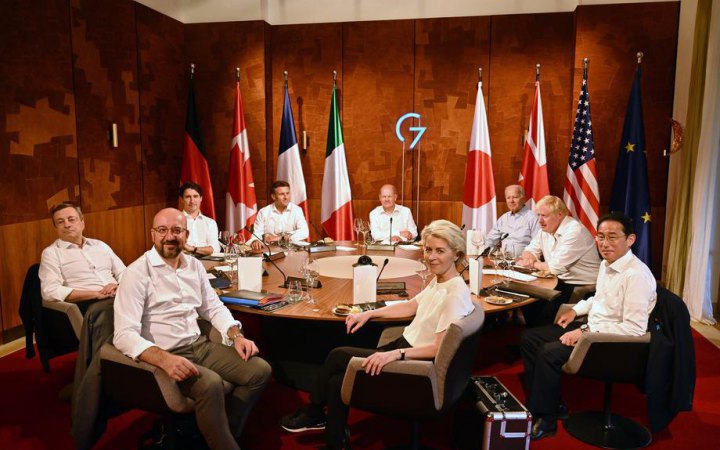 Group of Seven leaders will commit to providing indefinite support to Ukraine for its defence against Russia's invasion, Bloomberg has reported, quoting the text of a draft statement from their summit in Bavaria.
"We will continue to provide financial, humanitarian, military and diplomatic support and stand with Ukraine for as long as it takes," the text of a draft statement seen by Bloomberg said.
It noted that the wording is important because members of the alliance are concerned about the war dragging on and some, including Germany and France, have hinted that they may be more open to the idea of a negotiated cease-fire.
The G7 leaders are also weighing the possibility of using revenues from tariffs on imports from Russia to support Ukraine, according to the document.
Earlier, leaders discussed how to coordinate action to tackle soaring inflation and ward off the threat of recession, as well as how to keep up the pressure on Russia.
German Chancellor and host Olaf Scholz is also leading talks Sunday on addressing climate change and on infrastructure and investment.