There is a fire raging at the Crimea Bridge connected the occupied peninsula to Russia, according to the Russian news agency RIA Novosti,
It quoted the Russia-installed authorities in Crimea as saying that, tentatively, a fuel cistern is on fire at one of the sections of the bridge. The Taman road directorate said the traffic along the bridge was stopped. Tentatively, no-one was hurt.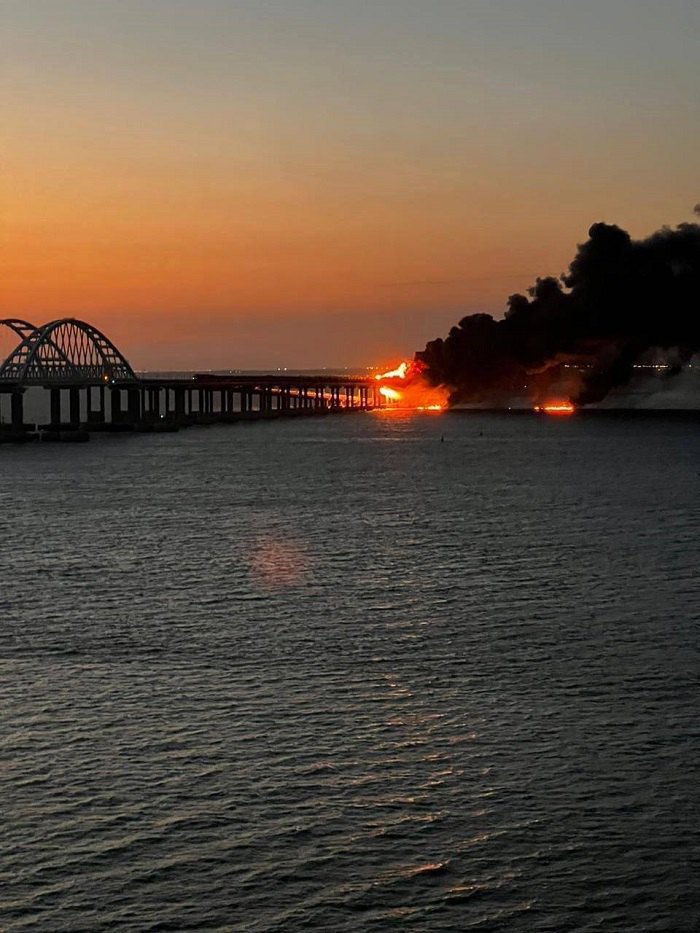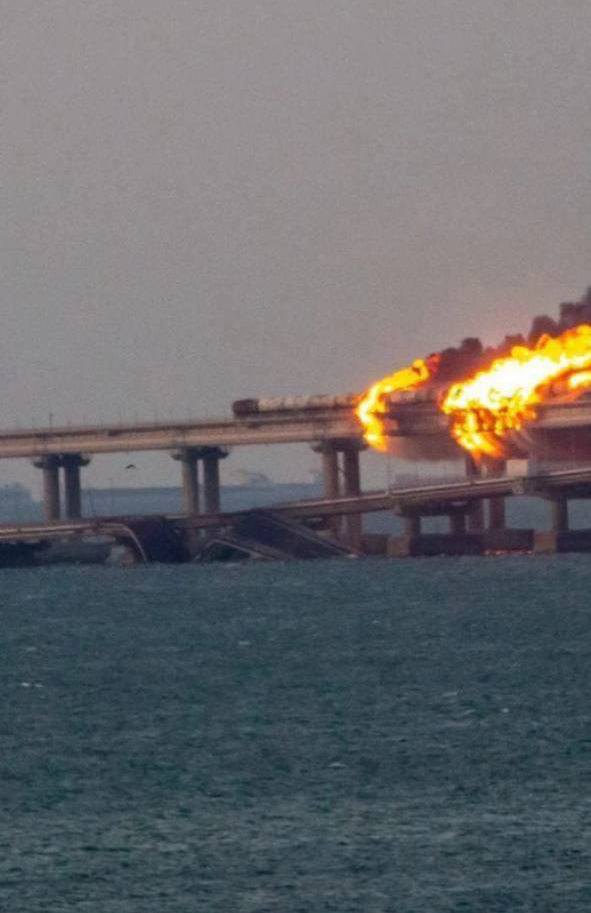 RBC quoted the Crimean Railways as saying that the fuel cistern at the end of a freight traing had caught fire. Automobile traffic was stopped to allow for emergency and rescue efforts.
A ferry connection across the Kerch Strait is being prepared. Navigation was not stopped due to the fire.
Ukraine's Air Force, for its part, said that a part of the road surface at the bridge was destroyed.
"Morning at the Crimea Bridge. Fuel cisterns are on fire. Also, a part of the road surface is ruined! Everything will be Ukraine!" it said.
Putin set up a government commission to deal with the fire, according to Interfax.
Russia-installed Crimean parliament speaker Vladimir Konstantinov said that the road surface was damaged by "Ukrainian vandals". He promised it would be repaired soon "because luckily the damage is not heavy".