Third Ukrainian region registers flu epidemic
Almost all districts of Zhytomyr Region have crossed the epidemic threshold.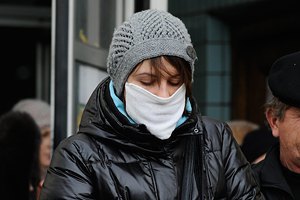 The incidence of flu and acute respiratory disease in Zhytomyr Region is 21 per cent above the epidemic threshold, according to the State Sanitary and Epidemiological Service. It is the third region, after Donetsk and Rivne, to register the epidemic.
No deaths of flu or its complications have been recorded.
According to the Health Ministry, 72 died of flu in Ukraine from late autumn to 22 January.