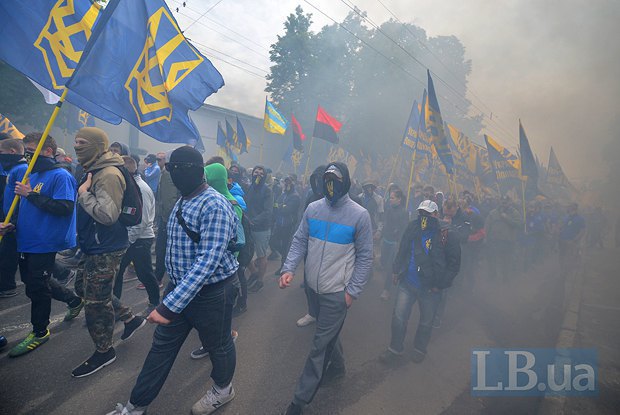 The fighters and supporters of the Azov regiment, initially a volunteer unit currently incorporated into the National Guard of Ukraine, held a march, entitled "The national's demand - No to capitulation", in central Kyiv on 20 May.
They walked from the Motherland statue towards the parliament building where they held a protest against the plans to hold elections in the occupied territories in accordance with the Morrel plan. They said election could be held only after Ukraine restored control over the state border.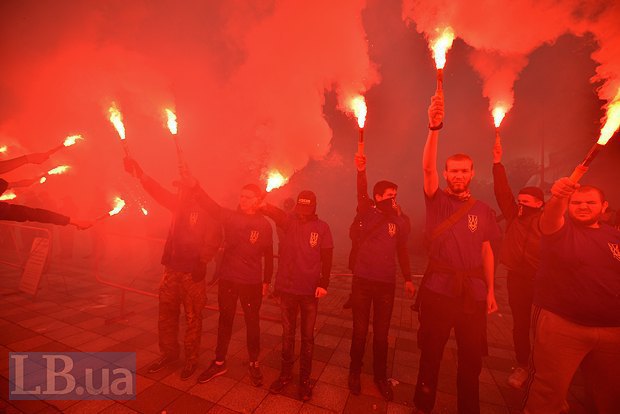 The parliament building was cordoned off by the National Guard.
According to an LB.ua correspondent, around 5,000 took part in the rally. Traffic along Hrushevskyy Street was suspended. The rally was peaceful although flames and firecrackers were used from time to time.
The rally was over at about 12:00 Kyiv time.