A batch of cigarettes worth over UAH 600,000 has been discovered at a border check point on a Ukraine-Hungary border, the State Fiscal Service in Transcarpathian Region reported on 21 May.
On May 21, 2016, a VW Transporter driven by a Ukrainian citizen with a diplomatic passport entered the "green nothing to declare" channel. The driver presented a letter of one of Ukraine's embassies that the vehicle transported a diplomatic cargo, which according to the Vienna Convention on Diplomatic Relations is not subject to customs inspection.
"In the presence of the security service officers, the driver was offered to provide an opportunity to carry out a visual inspection of the vehicle. However, the driver refused to grant access without the permission and direct presence on the scene of a representative of the Ukrainian Foreign Ministry," the report says.
On oral instructions of his supervisors, the man attempted to leave the checkpoint and return to the Ukrainian territory. But the border guards stopped the car, which was subsequently thoroughly inspected.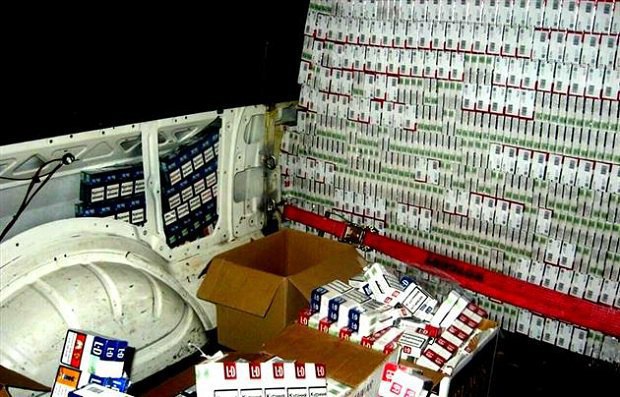 "The inspection of the vehicle revealed that 56,890 packs of cigarettes of domestic production with the Ukrainian excise stamps had been hidden in the cabin and structural cavities of the right and left sides of the car body," the press service said.
The driver refused to comment.
The value of Ukraine-made cigarettes with Ukrainian excise stamps totalled UAH 620,911, the border guards reported. The batch of contraband cigarettes and the vehicle were confiscated, reads the report.