A deputy head of the Ukrainian presidential administration, Andriy Taranov, died as a result of a water incident on the Dnipro River in Kyiv on 18 September.
According to preliminary reports, the official was killed on spot after the water scooter he was riding hit a boat.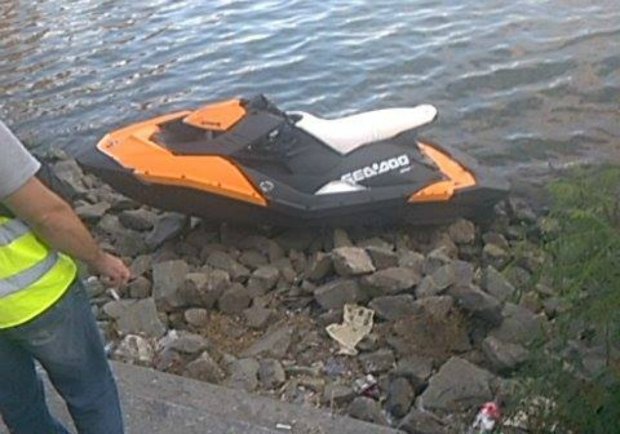 The water scooter from the site of the incident
Police have opened a case over the violation of water transport regulations. They will check the details of the incident and Taranov's water scooter.
Taranov has been the first deputy head of the counterintelligence department of the Security Service of Ukraine (SBU). He was appointed a deputy head of the presidential administration in charge of uniformed agencies in December 2014.