Ukraine demands Russia make reparation for Donbas, Crimea
The International Court of Justice has published the key provisions of Ukraine's lawsuit.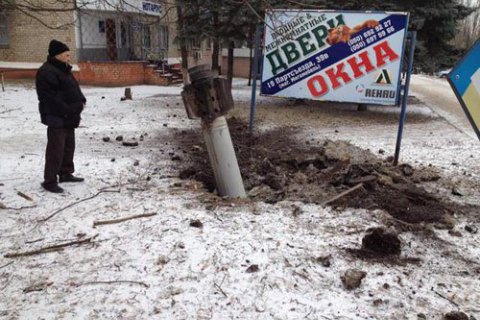 The proceedings instituted by the Ukrainian authorities in the International Court of Justice (ICJ) include in particular a demand for full reparation for the shelling of civilians in Mariupol (January 2015), Volnovakha (January 2015) and Kramatorsk (February 2015), the bombing of civilians in Kharkiv (February 2015) and for the shoot-down of Malaysian Airlines Flight MH17, according to the ICJ website.
Ukraine requested the court to adjudge and declare that the Russian Federation had violated its obligations under the Terrorism Financing Convention by supplying funds, including in-kind contributions of weapons and training, to illegal armed groups that engage in acts of terrorism in Ukraine, including the DPR, the LPR, the Kharkiv Partisans, and associated groups and individuals.
Ukraine also request the court to adjudge and declare that the Russian Federation systematically discriminated against and mistreated the Crimean Tatar and ethnic Ukrainian communities in Crimea, in furtherance of a state policy of cultural erasure of disfavored groups perceived to be opponents of the occupation regime, and thus must make full reparation for all victims of such policy.