Ukrainian government at a meeting on Wednesday, 17 May, approved a bill on pension reform and sent it to the National Reform Council under the president.
Prime Minister Volodymyr Groysman said he hoped that the National Council will promptly review the document and give it over to parliament. The head of government believes the bill can be adopted before the summer holidays and come into force on October 1.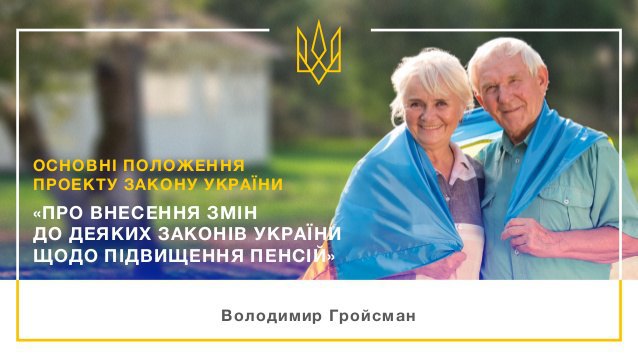 During the presentation of the bill, Groysman said that the minimum insurance period for retirement will be extended to 25 years.
In addition, from January 1, 2019 the second level of the funded pension system will be introduced for Ukraine's mining workers. In particular, personal accounts will be created in the Pension Fund for miners below 35 years. Pension deductions will be accrued on these personal accounts, from which miners will receive pensions upon retirement.
In the words of the prime minister, the modernization of the national pension system will cost the national budget 30.7bn hryvnia in 2018.