Finance minister talks with Sonya Koshkina
First-hand information on the financial situation in the country at 20:00 on Channel 24.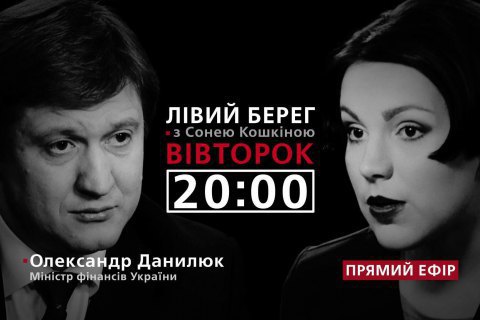 The situation in Privatbank and other state-owned banks, the work of the State Fiscal Service without Roman Nasirov, the rapid growth of public debt and other financial topics Finance Minister Oleksandr Danilyuk will discuss on the talk show Left Bank.
This time in an updated format with two hosts - Sonya Koshkina and Andriy Yanytskyy.
Watch live today, June 29, at 20:00 on Channel 24.