Pro-Russian militants used four-tube mobile multiple-launch rocket systems on 20 July 2017 to target Krasnohorivka, Donetsk Region, the Ukrainian representative at the Joint Centre for Control and Coordination of Ceasefire (JCCC) has said on Facebook.
The Ukrainian side to the JCCC learned that the militants of the self-proclaimed Donetsk People's Republic (DPR) used four-tube mobile multiple-launch rocket systems designed in 2015 by the so-called "DPR republican centre for scientific research and testing".
"It was established that the militants used one of these systems to target the population centre and positions of the Ukrainian Armed Forces near Krasnohorivka on 20 July 2017," the statement reads.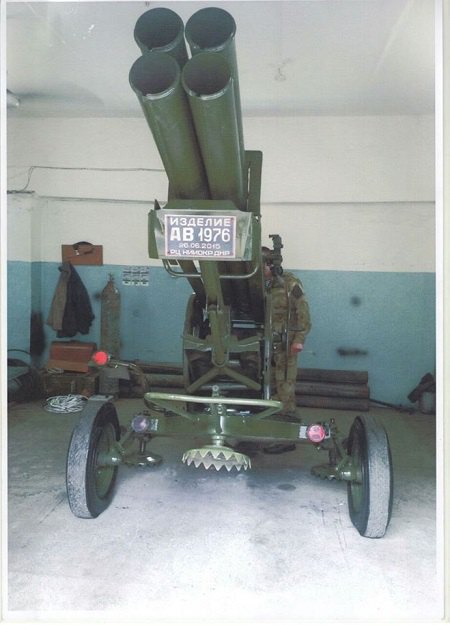 The JCCC suggested that militants would make extensive use of this type of systems to target population centres and the antiterrorist operation forces' positions in the coming days.
Their use is absolutely banned by the Minsk agreements.
All video and photo images of the system were handed over to the OSCE Special Monitoring Mission.