Protesters and policemen clashed again at a protest rally opposite the parliament building on Wednesday, 18 October. Police are using tear gas, an LB.ua correspondent reported.
On Tuesday, the participants of the rally snatched out a few riot shields from policemen. In response the police opened criminal proceedings on the fact "theft of the property of officers of the National Guard."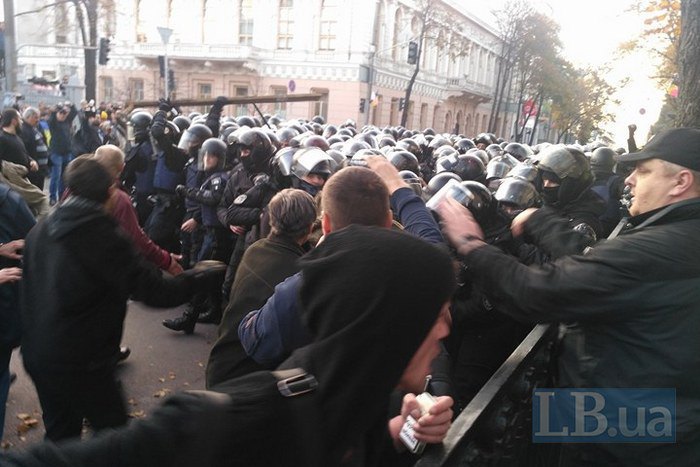 Photo: Oleksandr Rudomanov
Police detained eight participants of the clash and took them to a police station.
Recall, the participants of the rally in front of the parliament demand changing the election system in Ukraine, in particular, adopting a proportional system with open party lists, creation of an anti-corruption court, and abolition of parliamentary immunity.
The deputies agreed on Thursday to consider two of the three requirements. A bill on an anti-corruption court to satisfy all parties yet does not exist.