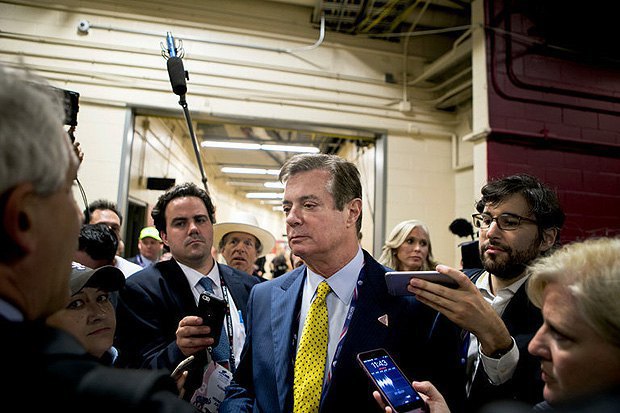 Paul Manafort
The top story of the day is Paul Manafort's surrender to the FBI. The New York Times reported that at 8.15 local time (2.15 p.m. Kyiv time) Manafort entered the FBI office with his lawyer to surrender to the authorities. This happened after he was reportedly indicted in the case of suspected Russian interference in the US presidential election. 
Toxic Russia
One of the issues which made Donald Trump and Hillary Clinton lock horns during the US presidential election concerned Russia: Trump's own pro-Russian statements as well as his team members' connections with Russia.
Subsequently, these accusations as well as new facts of Russia's involvement (in particular through hackers and propagandists) resulted in a separate investigation into "Russian meddling" by the FBI's counterintelligence.
Allegations of collusion with the Russian Federation were made at different times with regard to the son-in-law and senior adviser to US President Jared Kushner, Trump's son, Trump's national security adviser Michael Flynn, and Trump's campaign chief Paul Manafort over their covert contacts with Russian representatives, which they preferred to hide from the public. Because of these allegations, Flynn resigned and retired.
Because of Ukrainian ex-journalist and MP Serhiy Leshchenko, Manafort was also suspected of financial fraud. In August 2016, he publicly accused Manafort of receiving 12.7m dollars in unregistered cash payments from former Ukrainian President Viktor Yanukovych and his Party of Regions from 2007 to 2012. The National Anticorruption Bureau of Ukraine (NABU) confirmed that Manafort was also mentioned in a "black ledger" of the Party of Regions. At the same time, the NABU said that other people had signed for the reception of money and that it did not mean that it was Manafort who had received this money. Later, Leshchenko said that the money for Manafort from the "ledger" was received by Party of Regions MP Vitaliy Kalyuzhnyy nine times.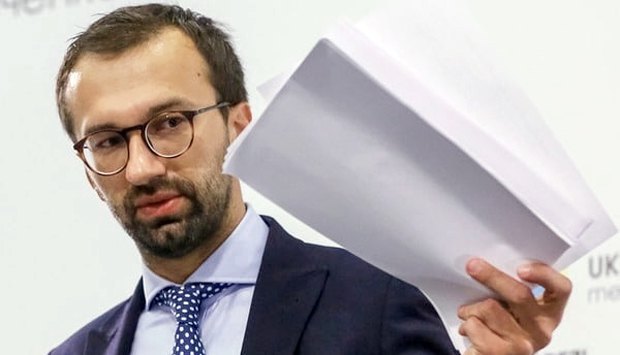 Serhiy Leshchenko
This scandal triggered by the Ukrainian investigator was one of the reasons for Manafort's resignation as Trump's campaign chief.
What is Manafort indicted for?
The indictment against Paul Manafort contains 12 counts, including conspiracy against the United States, the FBI said in a statement.
Other counts include false statements, and seven counts of failure to file reports of foreign bank and financial accounts.
Investigators believe that in order to hide Ukraine payments from US authorities, Manafort and Gates laundered the money through scores of United States and foreign corporations, partnerships and bank accounts.
They repeatedly failed to report foreign bank accounts. They did not register as a foreign agent while conducting lobbying activities for Ukraine.
Manafort did not pay the due taxes.
The indictment contains details. In particular, the report says that more than 75m dollars flowed through the offshore accounts of Manafort and Gates. Manafort laundered more than 18m dollars, which was used by him to buy property, goods and services in the USA, income that he concealed from tax authorities. Gates transferred over 3m dollars from the offshore accounts to other accounts that he controlled.
Manafort used the laundered money to buy a condominium in Manhattan, New York for 2.85m dollars and a house in Brooklyn for 3m dollars. The purchase was made for cash.
Among other things, Manafort and Gates lobbied multiple Members of Cognress and their staffs about "the validity of Ukraine elections" and funneled 4m dollars to pay secretly for the report concerning the trial of Yuliya Tymoshenko.
Rick Gates accompanies Donald Trump on the election tour
Under the scheme, Manafort and Gates funneled millions of dollars in payments into foreign nominee companies and bank accounts, opened by them and their accomplices in the USA (17), Cyprus (12), Saint Vincent and the Grenadines (2) and in the UK (1).
Manafort and Russian connections
In addition to working with Viktor Yanukovych, whose foreign policy was pro-Russian and who is now hiding in the Russian Federation, Manafort's connections with Russia are also traced in other episodes.
In particular, the media accused Manafort of cooperation with Russian billionaire Oleg Deripaska, who allegedly secretly paid Manafort for efforts to counter anti-Russian sentiments in the USA and Europe. Manafort confirmed his contacts with Deripaska, but said that his work concerned exclusively the business interests of the Russian oligarch. Deripaska's representatives made a similar statement. They added that as of March 2017, these contracts are being considered by court.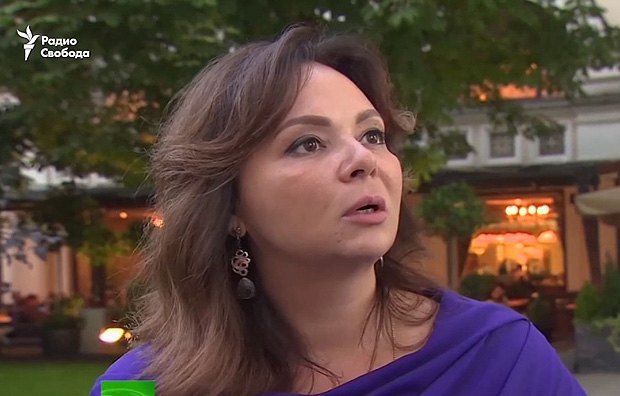 Lawyer Natalya Veselnitskaya who had a meeting with Donald Trump's son
Photo: Radio Liberty
Lawyer Natalia Veselnitskaya who had a meeting with Donald Trump's son
Manafort was also named among the participants in the meeting during the presidential election campaign in 2016 between Donald Trump Jr, Trump's son-in-law Jared Kushner and Russian lawyer Natalya Veselnitskaya, who was allegedly close to the Kremlin. The latter was supposedly to provide "dirt" on Hillary Clinton, with the Russian government allegedly being the source of this information.
What about consequences?
The White House initially tried in every possible way to distance itself from the scandal with Manafort. First, he was immediately dismissed as campaign chief as soon as his murky affairs became known. Second, Trump himself tweeted now that Manafort's work for Yanukovych had nothing to do with either Russian meddling, or with him.
Manafort, for his part, demonstrates high willingness to cooperate with law enforcers: he surrendered himself to the FBI, testified earlier at the US Senate Intelligence Committee about all the facts concerning Russian interference in the US presidential election.
According to experts, since the FBI counterintelligence probe into direct Russian meddling in the US election requires a bigger evidence, US investigative agencies focused on the suspects' financial fraud because it is easier to find and prove it. It is also possible that the fraud case is being used to persuade Manafort to testify against other members of the Trump team (or even the US president himself) who are also mentioned in the case of Russian meddling in the US elections.