Prime Minister Volodymyr Groysman believes that the focus on the digital economy will allow Ukraine to accelerate economic growth and be successful and competitive worldwide.
"Digital economy is a matter of our time. Focussing on the development of the digital economy will make us successful," Groysman told a 30 January conference of experts in digital markets, organized within the framework of the discussion of the Concept for the Development of the Digital Economy of Ukraine until 2020.
"We need a rapid economic growth, and we have everything to provide it," the prime minister said as quoted by his press service.
Groysman stressed that the introduction of new technologies is key to achieving the strategic goal.
"We need a reactive speed. We receive good signals from the economy but we realise that the growth of 2 to 3% is not enough. Our task is 5% plus... Our task is to become one of the strongest economies in Europe," he stressed.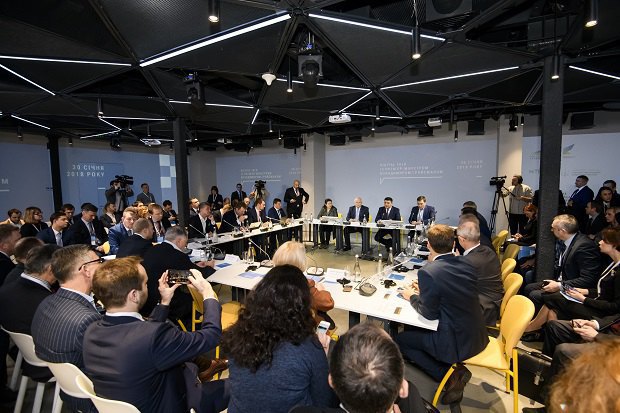 Photo: kmu.gov.ua
The head of government also noted that his Cabinet is ready to work with the expert community and business to develop and implement solutions ensuring technological breakthroughs, support start-ups, modernize education and introduce a reliable technology transfer – from development to industrial use.
"In this world we have to be fast and mobile, which depends on the government and regulations and conditions that we are able to create," said Groysman and assured that his government is ready to adopt the necessary regulatory framework.
The National Bank of Ukraine forecasts GDP growth of 3.4% in 2018, and 2.9% in the following two years.