The state-owned Ukrainian railway company Ukrzaliznytsya has commissioned the Beskydy railway tunnel.
"The Beskydy tunnel is open! Thanks to this project, Ukraine will get closer to the EU and the EU to Ukraine," President Petro Poroshenko, who attended the opening ceremony, said on Facebook.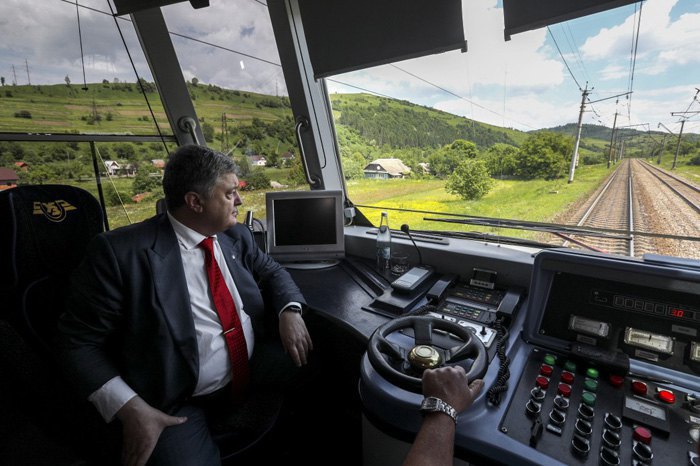 The project to build a new double-track tunnel 22 m apart from the wrecked single-track one was launched in 2007, but the actual construction works did not start until 2013.
The cost of the project is 102.7m euros, of which 55m euros were raised as a loan from the European Investment Bank and 40m dollars from the EBRD.
The tunnel is 1.8 km long, 10.5 m wide, 8.5 m high and 180 m deep down the Beskydy ridge.
Thanks to the tunnel, the traffic capacity will increase from 47 to 100 trains a day, speed limit from 40 to 70 km per hour.
Traffic along the tunnel will begin on 25 May.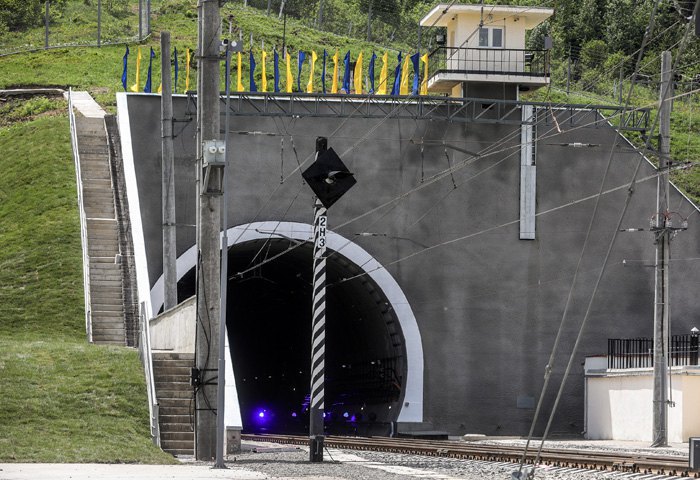 The original single-track tunnel was built in 1886 and has exhausted its traffic capacity. It was the only single-track sector of Pan-European Corridor V, from Venice to Kyiv.